The global Embedded Computer market is projected to reach USD 165.68 billion by 2030, growing at a CAGR of 6.28 %
Rapidly digitizing models adopted across a variety of industries particularly the massively expanding automotive industry is likely to spur significant growth of the global embedded computer market.
The rapidly evolving technological integration focusing on automation of most of the existing manually-led tasks across industries is accelerating the growth of the embedded market. Embedded computers are widely popular for facilitating performance improvement of industrial equipment, establishing a highly secure connectivity network and ultimately helping minimize overall operational costs.
The latest trends in the global embedded computers market are AI and ML components integration and therefore, novel opportunities are underway in the forthcoming years, as end-use applications such as manufacturing and the online commerce verticals employ advanced embedded computers. However, limitations in the power supply of the embedded computer systems owing to batter operations is likely to offset growth significantly. Market participants are therefore investing towards alternative power systems to encourage aggressive adoption.
Embedded computers are systems enabled by microprocessors. The devices are controlled with the help of a real-time operating system (RTOS) and are typically integrated within a larger equipment or machine. Embedded computing systems showcase an amalgamation of hardware as well as software uniquely designed to perform specific and dedicated functions within an electronic device or equipment.
The sequential functionality pattern of the embedded computers begins with the computer system receiving a set of electronically facilitated data via sensors, after which the microprocessors compute the received data and then passes the curated information to mechanical components of the system that ultimately performs the specific functions.
For instance, such an embedded computing system is effectively applied in an anti-lock braking system (ABS). In case of ABS systems, the installed speed sensors help alert the embedded computers which perform the specific function of regulating speed of deceleration in order to prevent skidding of vehicles. Embedded computers are also an effectively integrated functionality component in utilities, automobiles, industrial automation, digital phones and medical equipment.
The hardware and software combined in the embedded computers are distinguished features of the system activated by a specific program that stimulates individual operation through a batch of commands targeting the specific function to be performed. Some of the basic components used within an embedded computing system enabling efficient performance include microprocessors (MPUs), microcontrollers (MCUs), and other customized chips coupled with supporting software focused on ROM (read only memory).
Such a combined and integrated technology device proposes highly advanced capabilities and characteristics such as high-speed performance, higher accuracy, reliability, reduced power consumption, easy adaptability, apt size, reusability and others. Altogether, embedded computers encompass system applications circuit along with other features such as storage, power supply, serial communication parts and timers.
Global embedded computers market players are steadily placed with the emerging market participants entering the landscape with the sole purpose of disrupting the conservative strategies and conventional technologies with a lack of advanced characteristics and capabilities. Increasing threat proposed by the young entrants along with the constant technological upgradation accelerating industry evolution has resulted in market consolidation.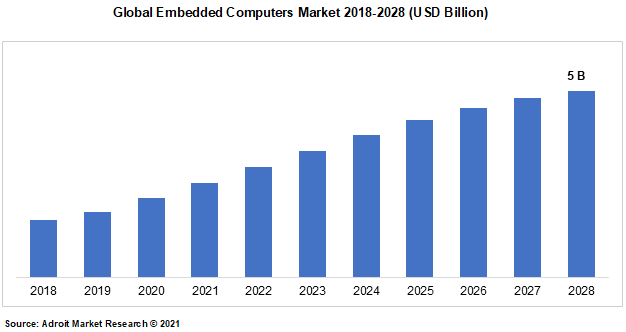 The major players of the global embedded computers market are Fujistu Limited (Furukawa Group), International Business Corporation, Microsoft Corporation, Advantech, Intel Corporation, Arm Limited, Microchip Technology, Renesas Electronics, Qualcomm, Atmel Corporation, Qualcomm Incorporated, and Texas Instruments.
The embedded computers market is composed of large-scale establishments of local players and global players. Additionally, the recognized market participants are introducing a new range of technologies and innovative systems in order to achieve competitive sustenance in the global market.
Embedded Computer Market Scope
| | |
| --- | --- |
| Metrics | Details |
| Base Year | 2022 |
| Historic Data | 2020-2021 |
| Forecast Period | 2022-2030 |
| Study Period | 2020-2030 |
| Forecast Unit | Value (USD) |
| Revenue forecast in 2030 | USD 165.68 billion |
| Growth Rate | CAGR of 6.28 % during 2022-2030 |
| Segment Covered | By Component, Application, Region |
| Regions Covered | North America, Europe, Asia Pacific, South America, Middle East and Africa |
| Key Players Profiled | Arm Holdings Plc., Fujitsu Limited, Intel Corporation, IBM Corporation, Microchip Technology, Inc., Microsoft Corporation, Qualcomm Incorporated, Renesas Electronics Corporation, STMicroelectronics, Texas Instruments Incorporated |
Key Segments of the Global Embedded Computers Market
Component Overview, 2018-2028 (USD Billion)
Hardware
Software
Microprocessors
Microcontrollers
Digital Signal Processors
End-User Industry Overview, 2018-2028 (USD Billion)
Automotive/Transportation
Industrial Automation
Information and Communication Technology
Healthcare
Utilities
Regional Overview, 2018-2028 (USD Billion)
North America
Europe
UK
Germany
France
Rest of Europe
Asia Pacific
India
China
Japan
Rest of Asia Pacific
South America
Mexico
Brazil
Rest of South America
Middle East and Africa
Reasons for the study
The foremost aim of this elaborate study on the global embedded computer market is to gain an unbiased outlook of the core developments based on which novel strategic moves could be manoeuvred by enthusiastic players.
Underpin your competitive identity amidst the innovations and developments driven by the key industry players to enhance the market.
What does the report include?
The study on the global embedded computers market encompasses valuable research findings with qualitative factors such as the growth derivates, drivers, and restrains, opportunities.
The report comprises of a competitive analysis covering existing as well as prospective players in the global embedded computers market and an overview of their strategic efforts for product development.
The study is inclusive of qualitative as well as quantitative data representing the market segments including component types and end user industry. Also, a similar analytical input is offered for the key geographies of the industry.
Accurate market estimations and forecast statistics have been incorporated with each market segment highlighted above.
Who should buy this report?
The report on the global embedded computers market provides a repository of industry relevant data for all the participants across the value chain including component providers, manufacturers, distributors as well as consumers
Stakeholders, venture capitalists and private equity firms looking for detailed overview on the future forecast of the global embedded computer market
Consultants, hardware experts, software engineers, electronic experts and analysts seeking insights shaping the global embedded computer market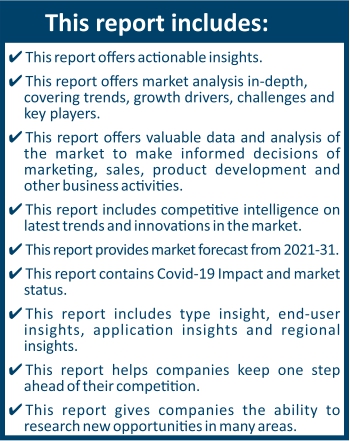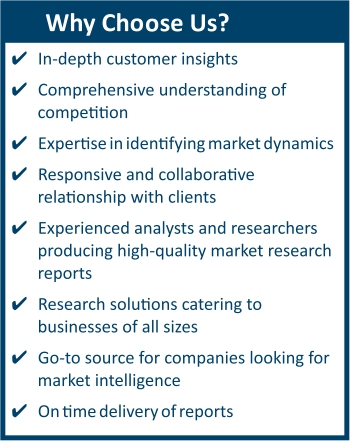 Frequently Asked Questions (FAQ) :
The embedded computer market is growing at a CAGR of 4% over the forecast period.
The global embedded computer market is Segmented on the Component, End-User Industry, Regions
The major contenders in the global market are Fujistu Limited (Furukawa Group), International Business Corporation, Microsoft Corporation, Advantech, Intel Corporation, Arm Limited, Microchip Technology, Renesas Electronics, Qualcomm, Atmel Corporation, Qualcomm Incorporated, and Texas Instruments.
Rapidly accelerating demand for technology-supported devices such as smart electricity meters is likely to boost the demand for embedded computing systems globally, as the technology is a vital component of the larger devices in ensuring accuracy and desired functionality ultimately encouraging optimum growth of the global embedded computer market over the forecast period.
Rising demand for smart meters adhering to the energy efficiency initiatives and conservation efforts worldwide are offering impetus to the global embedded computing market. Large-scale technological advancements, introduction of next-gen systems and declining component prices for instance, falling cost of microcontroller units are favoring an exponential growth of the global embedded computer market over the years.
With diversely expanding application range, embedded computers are gaining traction across vast-ranging industries therefore amplifying the rate of demand significantly offering lucrative scope for growth and development of the global embedded computers market during the predictive years. Advancing rate of adoption of technologies such as artificial intelligence and burgeoning demand for consumer electronics are expected to contribute enormously in expanding the supply and demand for the global embedded computer market. Additionally, consistently growing digitization of the healthcare industry and surging demand across automobile, defense, industrial automation, banking and financial institutions, security, and other sectors are also to offer ample growth scope.
Component Type Segment
In terms of the component type, the market is categorised into hardware, software, digital signal processors, microcontrollers and microprocessors. The embedded hardware segment dominated with a large chunk of revenue share in the past and is likely to continue with predominant traction over the forecast years.
Hardware segment typically covers other component categories such as the microprocessors, microcontrollers, and digital signal processors. The embedded software segment on the other hand is anticipated to register a significant hike in CAGR over the forecast years owing to the scope for enhancing software capabilities adhering to targeted applications.
End-User Industry Segment
Based on end-user industry, the market is bifurcated into information and communication technology, automotive/transportation, healthcare, industrial automation and utilities. Automotive application has historically been the largest segment with substantial demand for embedded computers for the purpose of engine control, safety, and infotainment among the vast list of applications.
Rising demand for technologically advanced vehicles displaying features such as effective navigation and capabilities enabling car-to-road communication are encouraging the segment growth over the forecast. The healthcare application segment is estimated to emerge as the fastest growing application of embedded computers with increasing need for portable devices and wearables. Consumer electronic is also likely to grow substantially with increasing proliferation of devices such as mobile phones.
North America accounted for significant market share of the global embedded computer market revenue in the past and is expected to follow the trends throughout the forecast years. North America is home to countries such as the United States with their forte in advanced technologies and automation.
With a dominant geographic footprint of embedded computer providers and technology developers along with the establishment of large-scale automotive industry players scaling up the production by integrating digitized and automated systems within manufacturing facilities are supporting an escalation in the demand for embedded computers. U.S. and Canada are also predominant healthcare marketspaces advancing the portfolio of medical devices and equipment further accelerating the demand for embedded computers.
Asia Pacific embedded computer market is expected to witness a lucrative growth during the forecast period owing to the growing number of skilled professionals, availability of desired training facilities based on software development associated with embedded systems and the establishment of fabrication plants across developing regions.