Electrical Management has become a very important aspect of any industry due to the booming digital industry. With every minute detail being stored digitally; it becomes crucial to appropriately maintain all the data. This is where effective management reduces any form of inconvenience that may be caused.
COVID-19 Impact and Market Trend
Covid-19 had a major impact on the electrical management as a whole with commercial activities and trade between countries being halted, there was substantial decrease across sectors such as power demand, automobile industry etc. Decreasing demand along with reduction in financial savings caused everyone from refraining in purchasing electric management tools.
On a positive note, however, people understood the importance and need for digital transformation and as a consequence many industries started adopting and investing digital methods such as using advanced distribution management systems (ADMSs), Automated inspections, implementation of AMI, provision od TOU tariff etc. As a result of this realization, the market is slowly starting to get back on track with many sub-industries such as the automobile, operational gaining speed and also changing traditional way of working by making it more effective and efficient.
Energy management to make it big in the coming years
Energy management has become a critical point for countries to make note of as with growing concerns of climate, it has taken the centre stage. Many new solutions have come into the frame such as Eco Structure Power design. SIMATIC Energy Management and many other technologies to appropriately manage the bulk of energy. Also, a steep increase in the use of smart meters has resulted in increasing the market size and growth prospects of this market. The market as of 2021 is valued at around 23.5 billion and is expected to reach around 60.5 billion by 2029. The CAGR is also forecasted to be over 10% with analysts predicting 12% during the time frame.
Automobile is expected to take over world by storm
Automobile is right now the most growing sector in the world with many new technologies coming and the demand for the applicability of this market too. The traditional automobile is slowly being replaced by the electrical automobile industry with increasing amount of emphasis given on electric vehicles and the government too promoting the use of electrical cars in place of traditional ones. The market as of 2020 nearly exceeded 240 billion and is projected to reach around 450 billion by 2029. With an estimated CAGR of 5.7%, there is great potential in this market to grow and replace traditional automobile industry.
US is leading region in the terms of using electrical management the most by any country
The US is leading as far as electrical management in terms of region is concerned. This is due to the immense business entities, transportation, advantage in technology it has over the other countries. It is important to note here that the US right now around 1 million electric cars which roughly accounts for almost 2.2% of its total vehicles. While the US is leading right now, China too is closing in as it consumes the most amount of amount of electricity around 17.8% and has been a growing threat to US since the past few decades. With new technologies coming into the picture, countries will look to have the first mover advantage by acquiring the latest technology available in the market and this will be the biggest challenge for all the regions in the upcoming years.
The market of electrical management is very vast and varied as it cannot be limited to just one segment. The market as a whole is growing at a fast rate and is only estimated to get better. Currently, the market share is valued at around $80 Billion dollars and is estimated to reach around $120.5 to $128 dollars by 2029. The CAGR is growing and is expected to reach to around 6.5 % by 2029. It is important to note here that electrical Management is divided into many areas such as Software, equipment, etc and the size of the market is estimated taking into account all the sectors.
Due to the increasing technology and projects involving sophisticated tools, the demand for efficient electric management is grown tremendously. A growing number of projects, the growing automation industry, rising application of technology are some of the key drivers of electrical management. Proper electrical management will help reduce confusion, and improving speed and also productivity which is again one of the primary reasons entities across industries use advanced electrical management tools.
Business entities use software such as Field Wire, Tradify, Pointman, Service Box, and many more which provide them with efficient management and handling of all the data. Some of the key features of this software are Customer Account management, dispatching, payment processing, data monitoring, personalized business management, maintaining checklists, making reports, etc. The biggest advantage of all these packages is that firms no longer need to worry about managing small details and rely on the human mind to efficiently handle all the management. Technology can do that now more efficiently and with better speed than humans.
Electrical management is basically a combination of software, and packages to help efficiently manage all the data prevalent in electric form. Growing technology, cost efficiency, and speed are major drivers of the electrical management market.
Some drawbacks of this market are that due to everything being handled digitally, the chances of cyber- breach increase and to tackle that, a strong system of cyber security will be required. Also, people will need to learn the applicability and use of all these electrical management software which may take time, especially for firms that are smaller in size. One of the major problems has always been acceptance to change. However, the pros outweigh the cons and with the ever so booming technological sector, the Electrical management market is the future.
Key Players
Some of the key players in the market of Electrical management are EATEN, Trident BMC, ABB, Microchip Technology, and Rapid Power Management (RPM). These companies utilize electrical management for their business which again range from Automatic Technologies in ship operator to hardware, and software that helps in monitoring assets or equipment. Technologies also include energy management software, transportation, and infrastructure among many others. As mentioned earlier, due to the increase in digitalization across countries, electrical management has become a necessity in every market and hence companies are using it for the betterment of their business. This trend is only expected to rise in the coming years as the demand for new innovative technology will increase and so does the efficient management of data. Hence, it can be said that these key players will lead the market in the coming years when it comes to the electrical management market.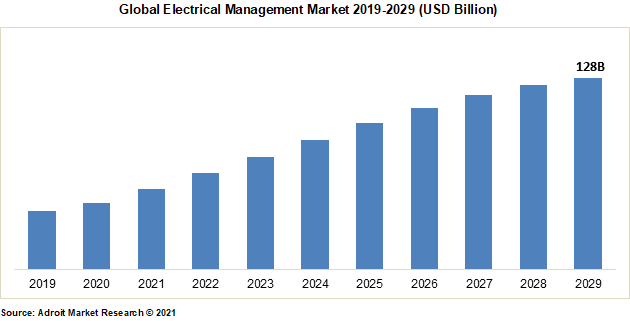 New Innovative Technologies
The most recent innovative technology that has been in the limelight for some time is Autonomous Vehicles (Avs) or self-driving cars. The very idea of having self-driving cars is exciting as it will revolutionize transportation across sectors and industries.
Another technology which has been gaining immense popularity is cloud computing. With increasing data and energy, cloud computing helps in data storage and providing the data to many users.
Electrical Management Market Scope
| | |
| --- | --- |
| Metrics | Details |
| Base Year | 2021 |
| Historic Data | 2019-2020 |
| Forecast Period | 2022-2029 |
| Study Period | 2019-2029 |
| Forecast Unit | Value (USD) |
| Revenue forecast in 2029 | $128 dollars |
| Growth Rate | CAGR of 6.5 % during 2021-2029 |
| Segment Covered | Type, Application, Regions |
| Regions Covered | North America, Europe, Asia Pacific, South America, Middle East and Africa |
| Key Players Profiled | EATEN, Trident BMC, ABB, Microchip Technology, and Rapid Power Management (RPM) & among others. |
Key Segments of Electrical Management (2019-2029)
Type Overview, 2019-2029 (USD Billion)
Power distribution Solution
Energy Saving optimization
Electrical Control
Application Overview, 2019-2029 (USD Billion)
Ships
Automobile
Building
Infrastructure
Region Overview, 2019-2029 (USD Billion)
North America
Europe
Germany
France
UK
Rest of Europe
Asia Pacific
China
India
Japan
Rest of Asia Pacific
South America
Mexico
Brazil
Rest of South America
Middle East and South Africa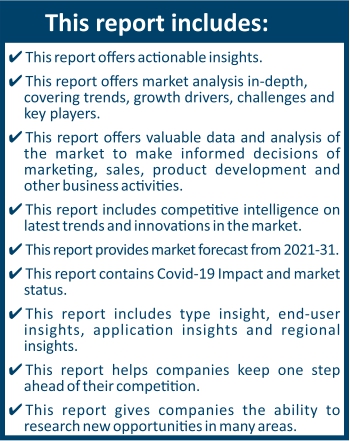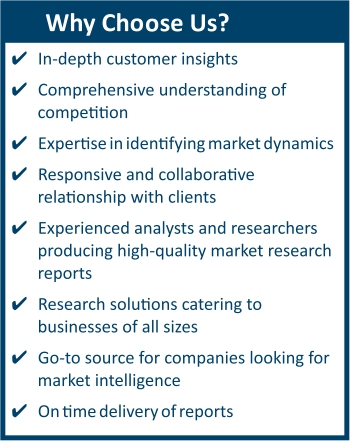 Frequently Asked Questions (FAQ) :
The electrical management market is growing at a CAGR of 6.5% over the forecast period.
The application of the electrical management market Easing Transportation, Reducing Human errors, storing big data, Energy optimization, Administrative Operations and other
Which are the top companies hold the market share in electrical management market?