Throughout the projection timeline global electric capacitor market is expected to incur substantial profit on the back of rising smart device demands, improved functionality of electrical components, and expanding geographical arenas in the emerging countries
At a compound annual growth rate of 2.7%, the size of the worldwide Electric Capacitor market is projected to reach USD 0.42 billion in 2029.
Covid-19 Impact & Market Status
The COVID-19 outbreak has forced the closure of several industrial enterprises throughout the world. The slowdown is expected to cause orders for electric capacitors to be delayed by original equipment manufacturers in the consumer electronics and automotive industries.
The automotive industry has suffered one of its lowest growth owing to the global pandemic. Lockdowns and the shutdown of car manufacturing operations in many nations across the world have had a global influence on both supply and demand for autos. Several automakers in the impacted nations have ceased manufacturing, resulting in a temporary decline in demand for automotive electric capacitors.
As a visible and far-reaching implication of the Covid-19 pandemic, the APAC region is likely to experience significant gaps in the supply chain owing to transit restrictions. This has directly diminished business output and productivity ratios in the last couple of years. Consumer electronics suffered a demand dip as people preferred diverting expenditure towards food and healthcare while luxury shopping took a backseat. These developments have hampered the growth journey of the global electric capacitor market significantly.
Film Based Capacitor To Drive The Electric Capacitor Market
Film-based electric capacitors are expected to experience the highest growth trends owing to demands in automotive electronics, features such as temperature resistance, higher shelf life, and the like. The high voltage handling capabilities of these items, in comparison to their competitors, can also be ascribed to their widespread application.
The electrolytic capacitor market is growing due to ongoing innovations in the electric mobility sector, which have increased the use of vehicle convenience systems such as automated windows, air conditioners, and airbag controls. Furthermore, beneficial government programs for zero or low-emission cars, along with a growth in the number of Electronic Control Units (ECUs) installed in vehicles, would provide a favorable business environment.
The Most Common End Use of Electric Capacitor Is In Consumer Electronics.
Frequency conversion electrical appliances, lights, communications, industrial power supply, and other industrial applications use electric capacitors. Electric capacitors are utilized in drive-train applications such as DC/DC converters, on-board chargers, boost inverters,wall chargers, and motor inverters in automotive electronics.
Emergence of technologies such as OLED and 4K in televisiona nd smart devices is expected to keep electric capacitors highly sought after. Also, electronic devices have short replacement cycles which furrher improves the opportunity window for electronic capacitor market Market growth will be driven by grid integration of renewable energy sources, as well as increased initiatives to improve the efficiency, reliability, and quality of electrical systems. Furthermore, industrial development will be fueled by the steady upgrade and replacement of ageing grid infrastructure, as well as the potential of these systems to provide dependable and flexible power transmission through power factor enhancement.
Low Voltage Electrical Capacitors To Gain Maximum Market Share In Electrical Capacitor Market
Factors such as rapid rise in urbanization, improved spending capabilities, and emergence of consumer electronics are all aiding the swift expansion of the low voltage segment. Additionally, with rise in consumer earnings, demand for consumer electronics and gadgets is also improving, allowing segment growth.
Furthermore, utilities' greater attention on avoiding overload circumstances, improving power flow across parallel lines, and improving system stability will accelerate their rollout.
Polarized Capacitor Is Moving The Electrical Capacitor Market In Its Favour
The segment of the polarized electric capacitor is likely to expand considerably owing to features such as improved capacitance, high endurance to charge, and discharge cycles. The non-polarized electric capacitor segment is poised to grow substantially owing to features such as minimum current leak and balanced output even at high frequency. The increasing use of these goods in a wide range of applications, from digital gadgets and automobiles to power transmission and distribution, will add to the commercial outlook.
Electric CapacitorMarket Is Driven By The Residential Sector.
In 2020, the residential sector led the worldwide Electric Capacitormarket in terms of end use. Increased government expenditure on infrastructure and energy has fueled the adoption of power inverters among household customers. The rising number of residential buildings and urbanisation are pushing the deployment of power inverters in residential units across the world. Furthermore, as consumer demand for various consumer electronics develops, so will the demand for power inverters in the residential sector.
Commercial, on the other hand, is expected to be the most profitable category throughout the projection period. This is due to the rising demand for stable power supply in commercial buildings such as malls, gyms, and other commercial venues. Regular power supply is necessary for the smooth running of commercial operations, and any disruption in power supply can result in significant financial losses for commercial units. As a result, Electric Capacitorutilisation in commercial units is predicted to increase substantially throughout the projection period.
Electric Capacitor Market Is Driven By The Europe Region.
APAC region is witnessing major consumer investments in electronic gadgets and consumer electronics as a whole. This is paving new avenues for the geographical expansion of the electric capacitors market in the region. Product demand will be boosted by a growing dependence on technology for day-to-day tasks, which will be aided by ongoing residential and commercial development projects. The commercial picture will be reinforced by the rapid expansion of renewable energy and HVDC transmission technologies, such as solar and wind, as well as the progress of electric car infrastructure.
European region is likely to become highly lucrative for global electronic capacitors market, also suppoted by government initiatives towards energy conservation and electric mobility.
Owing to functional and economic efficiency, electric capacitors are integral due to their multiple features such as minimal size and high capacitance. Emerging capacitors are further improved to support a long service span and high economic value.
The market for electric capacitors was valued at USD 19 billion in 2022 and is expected to increase at a CAGR of over 4% from 2022 to 2029 and is valued at 28 Billion USD.
In electric capacitors, charge separation in an electric field stores electric energy. In case of high capacitance valuation electric capacitors make a perfect fit. Because the majority of electric capacitors are polarized, the polarity must be precise. Electric capacitors are used in direct current (DC) circuits to assist lower voltage because of their compact size and huge capacitance. manufacturers also provide a variety of automotive devices for dsafety, comfort, and engine control unit applications, and several varieties of capacitors may be utilized in automotive systems for all types of autos, including internal combustion engine types that are currently dominating the market.
A capacitor is an electrical charge storage device that is found in the majority of electronic gadgets. Based on their performance and application requirements, capacitors are classified as film capacitors, ceramic capacitors, or electrolytic capacitors. Over the projection period of 2020 to 2029, the market will be driven by the increasing use of film based capacitors in the automotive industry to ensure steady operations. High capacitance and improved capacity to handle severe charge and discharge cycles are two attributes that are driving up demand for polarised electric capacitors in different parts of the world.
Electric capacitors store electric energy by separating charges in an electric field. When exceptionally high capacitance values are necessary, these capacitors are frequently utilized. Because the majority of electric capacitors are polarised, they must be properly polarised. To maintain low voltage while maintaining balance for large capacitance even with minimized size, electric capacitor acceptance is improving. A range of applications and industries are using electric capacitors more specifically the automotive industry. Besides quality control operations in manufacturing and other industries, electric capacitors find maximum utility in consumer electronics.
Raw materials are numerous on the market, as are many construction and connection types, as well as a highly automated production process.
If electric capacitors are not installed appropriately, they will not achieve the necessary capacitance and may produce internal gas pressure, which might result in an explosion; a market expansion may be impeded as a result of these constraints. WIth soaring demands for high durability and miniature capacitors for electronic products, the demand for electric capacitors is predicted to skylark in the coming years.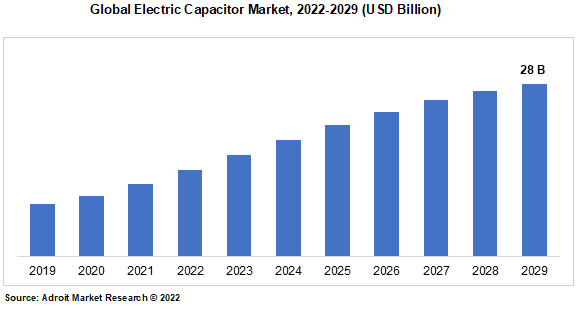 Key players such as Schneider Electric, Kemet, Siemens, ABB, Maxwell Technologies, Cornell Dubilier, AVX Corporation, Murata Manufacturing, Samsung, Panasonic, WIMA GmbH, TDK-EPC Corporation, Vishay Intertechnology, Jianghai Capacitor, Hua Jung Components, C&H Technology, Schaffner Group, and others are among the companies that have participated.
Accelerating R&D spending, as well as strategic partnerships and alliances, has been a significant strategic conclusion among industry leaders. Material cost control and workflow restructuring are likely to remain top priorities for leading players in the global electric capacitors market.
Latest Innovation in the Global Electric Capacitor Market: A snapshot
Complete with snap-on terminals, TDK Corporation unveiled its latest aluminum electric capacitors with the highest ripple current capacity of 9.8 A. With the advancements in power electronics, this latest series of electric capacitors is expected to witness high demands. These capacitors are designed to support high performance even at high temperatures of over 100°C with improved life of over 2900 hours.
Electric Capacitor Market Scope
| | |
| --- | --- |
| Metrics | Details |
| Base Year | 2020 |
| Historic Data | 2018-2019 |
| Forecast Period | 2021-2028 |
| Study Period | 2018-2028 |
| Forecast Unit | Value (USD) |
| Revenue forecast in 2028 | USD 28 Billion |
| Growth Rate | CAGR of 4.0% during 2021-2028 |
| Segment Covered | Material Type, Polarization, Voltage, End Use, Regions |
| Regions Covered | North America, Europe, Asia Pacific, South America, Middle East and South Africa |
| Key Players Profiled | Schneider Electric, Kemet, Siemens, ABB, Maxwell Technologies, Cornell Dubilier, AVX Corporation, Murata Manufacturing, Samsung, Panasonic, WIMA GmbH, TDK-EPC Corporation, Vishay Intertechnology, Jianghai Capacitor, Hua Jung Components & among others. |
Key Segments of the Global Electric Capacitor Market
Material Type Overview, 2022 - 2029 (USD Billion)
Film
Ceramic
Tantalum/niobium capacitors
Aluminum capacitors
Electrolytic
Double-layer/super capacitors
Polarization Overview, 2022 - 2029 (USD Billion)
Polarized
Non – Polarized
Voltage Overview, 2022 - 2029 (USD Billion)
End Use Overview, 2022 - 2029 (USD Billion)
Automotive
Consumer Electronics
Transmission & Distribution
Communication & Technology
Others
Regional Overview, 2022-2029 (USD Billion)
North America
Europe
Germany
France
UK
Rest of Europe
Asia Pacific
China
India
Japan
Rest of Asia Pacific
South America
Mexico
Brazil
Rest of South America
Middle East and South Africa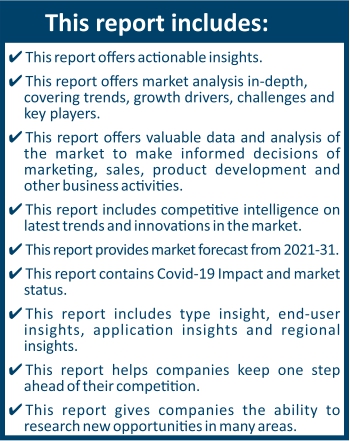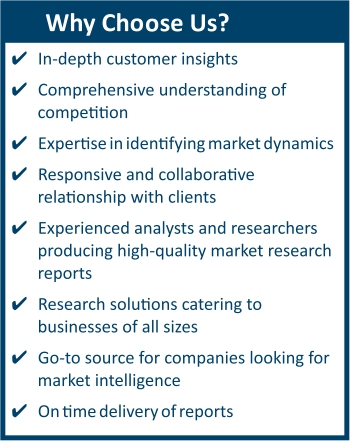 Frequently Asked Questions (FAQ) :
The market value of electric capacitor market in 2029 was USD 28 Billion.
The electric capacitor market is growing at a CAGR of 4.0% over the forecast period.
Asia pacific dominated the market for electric capacitor market and accounted for the largest revenue share.
The top companies that hold the market share in electric capacitor market are Schneider Electric, Kemet, Siemens, ABB, Maxwell Technologies, Cornell Dubilier, AVX Corporation, Murata Manufacturing, Samsung, Panasonic, WIMA GmbH, TDK-EPC Corporation, Vishay Intertechnology, Jianghai Capacitor, Hua Jung Components & among others.
To get latest version of electric capacitor market report can be obtained on demand from the website.