An electric actuator is a device that employs the utilization of an electric motor to generate force in order to move a load or conduct a force-based activity, such as clamping. An electric actuator, in other terms, is a mechanical/electromechanical device that transforms electrical energy into kinetic energy. Actuators are used in a variety of sectors to control and guide the flow of fluids throughout the conversion process
The Electric Actuator market is expected to grow at a CAGR of 6.2% to reach $85 billion in 2030.
Covid-19 Impact & Market Status
The COVID-19 outbreak in early 2020 caused several disruptions to global supply chains and business operations. Many industries utilizing actuators such as agriculture, healthcare, automotive, aerospace and defence, and food and beverages were hit pathetically by the outbreak of the COVID-19 pandemic. Besides the healthcare sector, almost all industrial sectors witnessed a severe downfall. These industries are the pivotal business prospects for the electric actuator market.
IC actuators and mobile robots creating opportunities in the electronic actuator market
Linear actuators are a form of electric actuator used in robotics, food and beverage material handling, solar panels, and window automation, among other uses. Electric linear actuators with integrated controllers for the automation of industrial machinery/agricultural vehicles provide not only easy installation but also precise movement and low maintenance. Actuators and Integrated Controllers (IC) do not require an external control box or relays, making installation simpler. IC actuators provide easy control solutions, many feedback types, customization, end of a stroke in/out signals, and actuator monitoring possibilities. For instance, the upcoming opportunity is introducing automation for material handling. Automated Mobile Robots (AMRs) and Automated Guided Vehicles (AGVs) are likely to be the reason behind the next industrial revolution.
High maintenance costs and complicated design restraints of the electronic actuator market
Most electric actuation devices have a high cost when compared to other actuators based on cost-per-strength. Furthermore, electric actuators do not have the same strength and power as pneumatic or hydraulic actuators, which is another hurdle for electronic actuators. Despite evolved technology, electric actuators remain comparatively weaker. electric actuators tend to have a sophisticated structure that leads to the risk of breakdown. These components are becoming an impediment to the electric actuator market's expansion.
Asia pacific region likely to dominate the market throughout the forecast period
Industries in the Asia Pacific region are constantly standardizing their capabilities by deploying machinery equipped with new and improved actuators and adopting pipeline transportation and power projects. Over the forecast period, the Asia-Pacific Electric Actuator Market will be driven by an increase in the discovery of oil and gas reserves in India, as well as a rise in the usage of pipeline transportation. In the era of robots and automation processes, economies such as Japan and China are more willing to invest in automation and robotics to gain an advantage over others. This opens up more opportunities for electric actuator makers in the Asia Pacific area..
The Global Electric Actuator Market is anticipated to reach USD 30 billion with a growing CAGR of 8.1% over the review period i, e 2022-2029.
The healthcare industry is emphasizing innovated and enhanced machines that use electric actuators. Electric actuators are also utilized in medical devices as patient lifts, wheelchairs, treatment chairs, dentistry chairs, and MRI, CT, and PT scanning tools. For instance, the emergence of the COVID-19 epidemic in early 2020 led to a significant rise in several patients in hospitals globally. These factors positively impacted the electric actuators market as electric actuators are ubiquitously used for various purposes in the healthcare industry. The linear actuators are used in RT-PCR test kits for its linear motion systems because they discharge a large volume of RT-PCR tests that are needed in the event of casualties like COVID-19. The linear actuators assist in loading and unloading. These factors perform as key drivers and accelerate the demand for electric actuators across the globe.
There are two distinctive types of electric actuators available in the market: Rotary Electric actuators and Linear Electric actuators. The rotary actuator uses ball, plug, and butterfly valves to rotate from open to close, whereas the linear electric actuator uses a motor-driven ball screw or screw assembly to provide linear motion. For all sorts of remote manual control, electric actuators are effective. The electric actuator is made up of three parts: a motor, a drive, and a gear. The gear unit featured gear ratios that were resolute in connection with the motor size and drive unit. The motor unit was designed to operate tiny valves, and the gear unit had gear ratios that were resolute in conjunction with the motor size and drive unit.
The Actuator (Electric) The market is largely driven by a significant increase in demand from the oil and gas industry, which is seeing an increase in the need for electric linear actuators. The market is growing due to improvements in the water and wastewater treatment sectors, as well as an increase in industry safety measures. Furthermore, electric actuators are used in the extraction of crude oil and gas until it reaches end consumers via refineries, oil terminals, and depots. As a result, the electric actuator sector is expected to increase in tandem with the automation of industrial processes. However, the acceleration in the adoption of the electric actuator in commercial and defence aircraft is offering growth opportunities for the global market of the electric actuator.
Advanced processing methods introduced technologically, a gradual increase in the need for automation in industrial operations, and a rise in investments in the oil & gas industry by affluent economies are generating growth in competition from domestic manufacturers, which is expected to stifle market growth.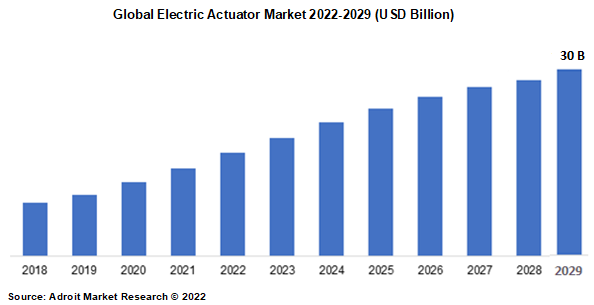 The key players operating in the market include Emerson Electric Co., Curtiss-Wright Corporation, Flowserve Corporation, ABB, Rotork, Moog Inc, Ewellix, General Electric, AUMA Riester GmbH & Co. KG, and Actuonix Motion Devices. These key players have adopted strategies, such as mergers & acquisitions, geographical expansion, product portfolio expansion, agreements, and collaborations to enhance their market penetration.
Latest Innovations in the Global Electric Actuator Market: A Snapshot
In February 2020, Emerson developed a Series 159 Motorized Actuator and ASCO Series 158 Gas Valve. It was designed specifically for burner-boiler applications, the newer products offer a new combustion safety shut-off valve option to OEMs, distributors, contractors, and end-users that maximizes the safety and credibility.
Electric Actuator Market Scope
| | |
| --- | --- |
| Metrics | Details |
| Base Year | 2020 |
| Historic Data | 2018-2019 |
| Forecast Period | 2021-2028 |
| Study Period | 2018-2028 |
| Forecast Unit | Value (USD) |
| Revenue forecast in 2028 | USD 30 billion |
| Growth Rate | CAGR of 8.1% during 2021-2028 |
| Segment Covered | Application, Type, Vertical, End-user, Regions |
| Regions Covered | North America, Europe, The Asia Pacific, South America, Middle East & Africa |
| Key Players Profiled | Emerson Electric Co., Curtiss-Wright Corporation, Flowserve Corporation, ABB, Rotork, Moog Inc, Ewellix, General Electric, AUMA Riester GmbH & among others. |
Key Segments of the Global Electric Actuator Market
Application Overview, 2022-2029 (USD Billion)
Industrial automation
Robotics
Vehicles and Equipment
Type Overview, 2022-2029 (USD Billion)
Linear actuators
Rotary actuators
Vertical Overview, 2022-2029 (USD Billion)
Food & Beverages
Oil & Gas;
Metals, Mining, and Machinery
Power Generation
Chemicals, Paper, and Plastics
Pharmaceutical & Healthcare
Agriculture
Utilities
Marine
Electronics & Electrical
Automotive
Aerospace & Defence
Construction
Household & Entertainment.
End-user Overview, 2022-2029 (USD Billion)
Water and wastewater industry
Automotive industry
Aerospace and defence industry
Marine industry
Others
Regional Overview, 2022-2029 (USD Billion)
North America
Europe

UK
Germany
France
Rest of Europe

The Asia Pacific

China
Japan
India
Rest of Asia Pacific

South America

Brazil
Mexico
Rest of South America

Middle East & Africa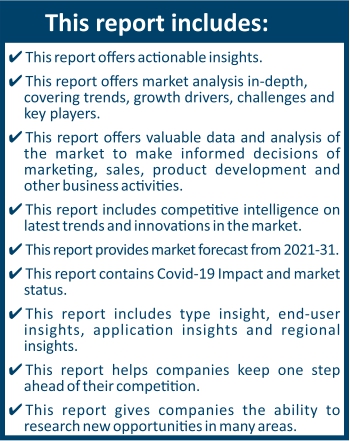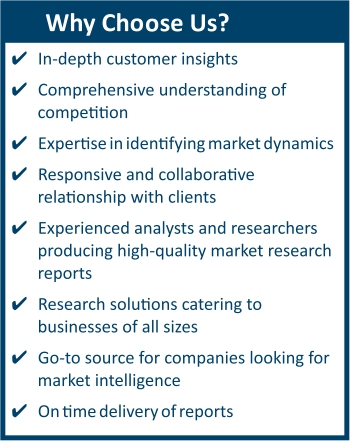 Frequently Asked Questions (FAQ) :
The market value of electric actuator market in 2029 was USD 30 billion.
The electric actuator market is growing at a CAGR of 8.1% over the forecast period.
Asia pacific dominated the market for electric actuator market and accounted for the largest revenue share.
The top companies that hold the market share in electric actuator market are Emerson Electric Co., Curtiss-Wright Corporation, Flowserve Corporation, ABB, Rotork, Moog Inc, Ewellix, General Electric, AUMA Riester GmbH & among others.
The base year for the report is 2021 in electric actuator market.