The DNS utility improves efficiency and optimization while also providing enhanced monitoring and tracking capabilities. Due to the rising use of DNS across numerous industries, there is a booming demand for domain name system technologies. With the use of real-time data, the Domain Name Server has grown more proficient, smarter, and more intelligent. Furthermore, DNS failure can cause a variety of problems, including the inability to access programmers, websites, and services, resulting in user frustration and slander.
COVID-19's Impact and Market Situation
As corporations forced millions of employees to work remotely for the first time in history, the COVID-19 epidemic supported the growth of the DNS security software industry in 2020. Employees accessing corporate systems over the less secure home and public Wi-Fi networks resulted in a rapid increase in DNS queries, which led to an increase in cyberattacks targeting DNS.
Managed DNS Service Segment will hold a Considerable Share during the Forecast Period
The Domain Name System Software During the projection period, the managed DNS Services category will gain considerable market share. Managed DNS Services are a cost-effective option because DNS management capabilities, as well as allied domain security requirements, are outsourced. Furthermore, the growth of SMEs increased awareness and fueled improvement in security and privacy, inherent usability, cost-effectiveness, and versatility of Managed DNS Services.
Medium Size Enterprises will hold the Largest Market Share
During the projection period, medium-sized businesses are anticipated to hold the biggest market share because access to information enhances staff productivity and helps businesses raise operational efficiencies. The growing trend of outsourcing work to small and medium-sized enterprises is another factor supporting the sector's growth.
IT and Telecom Sector will be in the Top
During the projected period, the IT and telecom segment is expected to increase significantly, followed by the BFSI section. The IT and telecom industries provide better control over their infrastructure by leveraging existing data centre resources to match the dynamic nature of contemporary business and operational imperatives.
North America would be the Largest Market
The North American region holds the largest market share of the market because of increasing technological enhancements and the growing adoption of DNS security solutions among verticals such as IT, media, and BFSI. The Asia Pacific is expected to be the fastest growing market as these regions have the highest number of internet users and enterprise customers and also data centres and cloud infrastructure is on a growth trajectory.
One of the main elements influencing the growth of the domain name system tools market is increased business efficiency brought about by good DNS implementations. DNS solutions are an essential asset for current online organizations since online traffic can now be directly matched to revenue. They have improved tracking and monitoring capabilities for all of an enterprise's online services, including the performance and behaviours of the website.
Along with its various functions and features, DNS tools also protect against cyberattacks like denial of service (DoS) attacks and DNS hijacking and DNS-based attacks. As a result, DNS deployment significantly improves enterprise security, which will fuel market growth. One of the primary domain name system tools market trends driving market expansion is the increasing adoption of managed security services.
The number of dynamic cyber-risk situations is increasing, and compliance criteria to minimize these risks are evolving. However, as the mobility phenomenon has spread, it has become nearly difficult for businesses to handle enterprise security in-house Firewalls, a virtual private network (VPN), a DNS suite, and other functions are also included in managed security services. As a result, increased service quality and innovative services such as data loss analysis and full-service level agreements are projected to increase acceptance and expansion of the managed service area, focusing on market growth during the forecast period.
As a result, DNS tool manufacturers must provide a defence against DNS threats. In addition, they must be regularly updated to counter evolving security threats, hazards, and vulnerabilities. These outbreaks might hamper the market growth in the projection period. The usage of mobile devices is on the rise, as is the acceptance of new platforms, e-commerce is on the rise, and managed security services are being adopted. These four rising trends are what are most likely to drive the market for DNS tools globally.
Many businesses use several types of messaging to communicate data and share secret company information. This can result in data leaks and thefts, resulting in massive financial losses. As a result, messaging security gateway solution manufacturers are building upgraded DNS platforms to protect secret information communicated on these platforms to secure company messaging systems.
The number of online services offered by various organizations has increased significantly, increasing online transactions. Furthermore, the availability of online shopping platforms encourages users to make payments online. However, as the number of online transactions grows, so does the number of security dangers such as phishing and identity theft. Thus, the increase in online transactions, combined with the increase in security concerns on websites, is driving the adoption of SSL certificates, which are exploited by DNS tools. A domain name system tool is a naming system that is decentralized for computers, services, and other Internet-connected organizations. It is used to convert hostnames of online resources into Internet Protocol (IP) addresses so that these Internet resources can be identified effectively and correctly.
The Global DNS Services Market is expected to increase at a CAGR of 18.3% during the forecast period, from USD 372 Million in 2019 to USD 862 Million by 2029. DNS services include domain maintenance, DNS analytics, domain security and privacy, Anti-malware, Anti-phishing, and DNS lookup. One of the biggest reasons for the growth of the Domain Name System Tools Market is the implementation of DNS to improve corporate productivity.
One of the factors inhibiting the growth of the domain name system tools market is rising cyber-security concerns. Because outsourced services have very little end-to-end quality control, they are one of the primary causes of the rise of cyber security vulnerabilities. This is a growing worry for enterprises in a cyber-threatened environment, as DNS intrusions can compromise a whole corporation. It might result in costly lawsuits and insurance claims, as well as defamation for the company.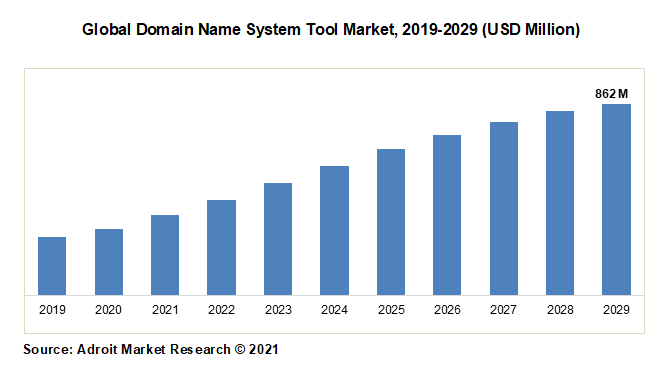 Leading companies in this sector, including GoDaddy Operating Company, Verisign, Cloudflare Inc., MyDomain, Oracle Corporation, Moniker Online Services, Neustar Inc., and others, are developing cutting-edge solutions.
A Look at the Most Recent Innovations in the Global Domain Name System Market
CDNetwoks Increases Investment in the Asia Pacific Market to Support Its Improved Localization Strategy.
The Canadian Internet Registration Association (CIRA) has launched a new DNS Firewall Service extension.
Domain Name System (DNS) Tool Market Scope
| | |
| --- | --- |
| Metrics | Details |
| Base Year | 2021 |
| Historic Data | 2019-2020 |
| Forecast Period | 2022-2029 |
| Study Period | 2019-2029 |
| Forecast Unit | Value (USD) |
| Revenue forecast in 2028 | USD 862 Million |
| Growth Rate | CAGR of 18.3 % during 2021-2028 |
| Segment Covered | Product, Enterprise, End-User, Regions |
| Regions Covered | North America, Europe, Asia Pacific, Middle East and Africa, South America |
| Key Players Profiled | GoDaddy Operating Company, Verisign, Cloudflare Inc., MyDomain, Oracle Corporation, Moniker Online Services, Neustar Inc. |
Ker Segment on Global Domain Name System Tool Market
Product Overview, 2019-2029 (USD Million)
Managed DNS Services
Standalone DNS Tools
Enterprise Size Overview, 2019-2029 (USD Million)
Small Size-Enterprise
Medium Size-Enterprise
Large Size-Enterprise
End-User Overview, 2019-2029 (USD Million)
IT &Telecom
BFSI
Government
Healthcare
Retail
E-commerce
Media & Entertainment
Regional Overview, 2019-2029 (USD Million)
North America
Europe
Germany
France
UK
Rest of Europe
Asia Pacific
China
India
Japan
Rest of Asia
South America
Mexico
Brazil
Rest of America
Middle East and South Africa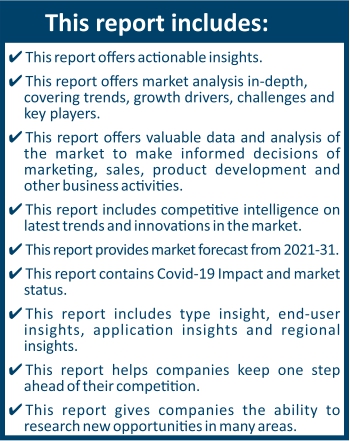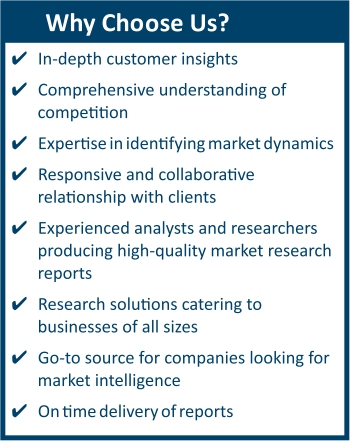 Frequently Asked Questions (FAQ) :
The domain name system tool market is growing at a CAGR of 18.3% over the forecast period.
North America dominated the market for domain name system tool market and accounted for the largest revenue share.
The top companies that hold the market share in domain name system tool market are GoDaddy Operating Company, Verisign, Cloudflare Inc., MyDomain, Oracle Corporation, Moniker Online Services, Neustar Inc. & among others.