Over the projection period, there is expected to be gradual growth in the Global Market for Dogs Supplements. In the evaluation period, it is anticipated that the number of dogs would increase and that Dog owners' concerns about their Dogs' health will subsequently grow.
Dog owners buy wholesome, healthy food for their canines. The sales of supplements are anticipated to increase as a result. The Global Market for Dog Supplements are being driven by rising adoption rates and rising spending power on canine health products, which could lead to even more industry expansion.
Dog owners are willing to spend more money to safeguard the security of their animals by looking for supplements that are more palatable, more potent, more durable, and capable of treating a wider range of health issues. The need for health supplements will rise as a result in the future years.
Millennials who own dogs think that children and dogs are similar in that they both require good care and should be treated as such. The supplements include vitamins that are natural and organic, aid in the treatment of gastrointestinal issues, and act as antioxidants to slow the aging process. All of this is anticipated to increase market demand.
Dog Supplements include vital nutrients that support a stronger immune system and lower the risk of diabetes, cancer, inflammation, heart disease, and other illnesses. Additionally, supplements like fish oil, biotin, and amino acids promote skin health and strengthen resistance to common issues like bacterial infections, itchy skin, and environmental allergies. By giving antioxidants like vitamin E, vitamin C, L-carnitine, and coenzyme Q-10, they also help with cognitive development.
One of the main things impeding the expansion of the Global Dog Supplements Market is the general lack of knowledge about dog supplements throughout the world. Many dog owners believe that if their animals are healthy, they do not require any supplements. Additionally, dog owners frequently believe that "complete and balanced" dog foods meet all of their animals' physiological needs. One of the biggest difficulties the dog supplement industry has is this widespread misconception.
The market has also benefited from the increased use of social media platforms in emerging nations, which support the owner's improved well-being. Additionally, rising disposable incomes and dog owners' growing willingness to spend more money on their dogs' food are both fuelling the market expansion of dog supplements. Also, major Dogitors in the market are continually implementing new techniques or technologies to improve both their output and the quality of the dog supplements, delivering solutions that are more potent, more palatable, longer-lasting, and able to treat a variety of health conditions in dogs. This is predicted to aid in the market's expansion throughout the course of the forecast timeframe.
The term "Dog Supplements" often refers to complementary dog food items derived from plant or animal raw materials that offer additional nutrients or functional elements in addition to concentrated sources of nutrients to make up for vitamin, protein, or mineral shortages. These dog vitamins provide a wide range of food and treats for dogs. It gives dogs including dogs, cats, birds, and reptiles the vital nutrients they need to stay healthy overall.
In 2021, the Global Market for Dog Supplements reached a size of roughly USD 497 million. The market is projected to continue expanding from 2021 to 2031 to a CAGR of 7.5%, reaching around USD 767 million by 2031.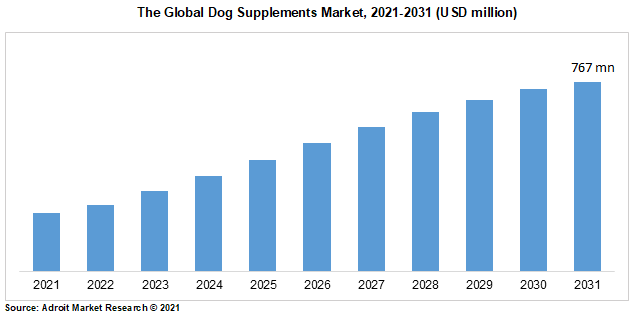 Key players in the Global Dog Supplement Market are being followed, with capacity, market shares, and recent developments including capacity expansions, plant turnarounds, and mergers and acquisitions taken into consideration: Nestle S.A., Nutramax Laboratories, Inc. Virbac, Kemin Industries, Inc., and Ark Naturals Company.
Segment Analysis
Major Focus on Hip and Joint Care
The hip and joint category of Dog Supplement sales held a 60% revenue share in 2021 and is anticipated to continue to dominate for the duration of the forecast period. Dogs with joint pain may experience anxiety, stress, and a reluctance to get up and move, which can be detrimental to their general health. We should anticipate an increase in the market for hip and joint supplements as a result of these improvements.
More Dependency on Online Stores
The Global Market for Dog Supplements is experiencing a number of growth opportunities as a result of the rising use of E-commerce platforms. One of the most notable trends currently seen in the market is the purchase of dog goods online. As a result, dog supplement vendors now have the chance to enhance their potential revenue by expanding their consumer base by marketing their products online. In order to boost sales of their goods, a number of dog supplement companies are also creating strategic partnerships with e-commerce businesses.
More Demand for Organic Dog Supplements
Due to associated advantages including speedier healing, a high nutritional profile, and the absence of negative effects, organic dog supplements are becoming increasingly popular among dog owners. Dog owners are likely to be driven to purchase pricey dog care items, such as organic dog diets and supplements, as their expenditure on canine care is expected to rise. The market for dog supplements is projected to rise as organic labeled products gain in favor.
Asia Pacific to Lead the Market
Due to rising urbanization, the tendency toward nuclear households, and changing attitudes toward animals, Asia Pacific is predicted to experience the highest CAGR of 7.9% over the projection period, leading to higher dog adoption rates in developing nations. Dogs are more well-liked in India than cats, birds, and horses. Dog supplements will command a sizeable market share in this area in the next few years.
Impact of COVID-19 and Market Status
Dietary supplement use has increased dramatically as a result of the COVID-19 epidemic. Similar results are being reported for dogs, as the market for dietary supplements for them increased significantly from 2021 to 2031. Due to the coronavirus outbreak's disruption of medical supplies and restricted movement of veterinarians, it is not advised to consume unregulated items.
Considering the current COVID-19 outbreak, Dog owners are particularly concerned about the health and well-being of their animals. Dog dietary supplement producers are seeing economic potential as a result of pandemic-related worries about Dogs' immunity. Because of this, the CDC (Centres for Disease Control and Prevention) has noted that a few dogs have acquired the coronavirus from people, but they are less likely to transmit it to other animals.
Latest Innovations and Developments in Global Dog Supplements Market: A Snapshot
• Nutramax Laboratories, a company that produces and markets nutritional supplements, stated that it wanted to expand in Lancaster County as part of a national growth plan.
• A new factory owned by Nestlé subsidiary Purina Dog care has opened in Rayong, Thailand, with an initial expenditure of $144 million). This new facility will also produce wet Dog food for the Thai market in addition to other international markets.
Dog Supplements Market Scope
| | |
| --- | --- |
| Metrics | Details |
| Base Year | 2022 |
| Historic Data | 2021-2022 |
| Forecast Period | 2022-2031 |
| Study Period | 2021-2031 |
| Forecast Unit | Value (USD) |
| Revenue forecast in 2031 | USD 767 million |
| Growth Rate | CAGR of 7.5% during 2021-2031 |
| Segment Covered | by Type, By Application, By End-Use, Regions |
| Regions Covered | North America, Europe, Asia Pacific, South America, Middle East and Africa |
| Key Players Profiled | Nestle S.A., Nutramax Laboratories, Inc. Virbac, Kemin Industries, Inc., and Ark Naturals Company. |
Key Segments of the Global Dog Supplements Market
By Type Overview, 2021-2031 (USD Billion)
• Digestive Health,
• Eye Care,
• Dental Care,
• Hip & Joint Care,
• Skin & Coat Care,
• Brain & Heart Care,
• General Nutrition,
• Allergy & Immune System Health
• Others,
By Application Overview, 2021-2031 (USD Billion)
• Chain Dog Care Store,
• Supermarket,
• Online Store,
• Private Dog Care Shop (Veterinarian),
• Other,
By End-Use Overview, 2021-2031 (USD Billion)
• Organic
• Conventional,
By Regional Overview, 2021-2031 (USD Billion)
North America
• U.S
• Canada
Europe
• Germany
• France
• UK
• Rest of Europe
Asia Pacific
• China
• India
• Japan
• Rest of Asia Pacific
South America
• Mexico
• Brazil
• Rest of South America
Middle East and Africa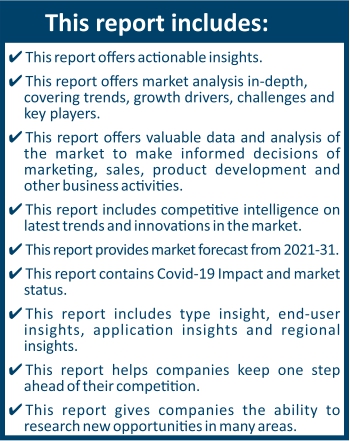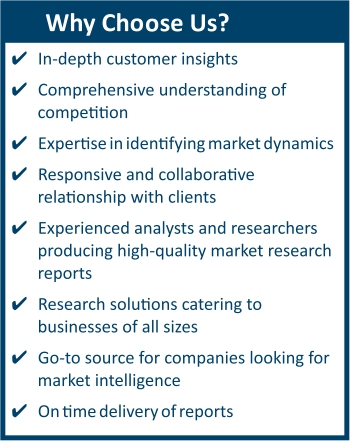 Frequently Asked Questions (FAQ) :
Dog Supplements Market is projected to reach USD 767 million by 2031, growing at a CAGR of 7.5%
The Dog Supplements market is estimated to grow at a CAGR of 7.5%
The top leaders analyzed in the Dog Supplements market study are Nestle S.A., Nutramax Laboratories, Inc. Virbac, Kemin Industries, Inc., and Ark Naturals Company.