The market for disc brake pads is propelled by a number of factors. The rise in demand for passenger automobiles and light trucks is the most significant. Population expansion and rising disposable incomes are to blame for this. As a result, the production of these cars rises, which in turn propels the market for disc brake pads to expand. The strict government laws concerning car safety are another important aspect that supports the expansion of this business. Disk brakes are being used in more vehicles as a result of these rules. Additionally, there is a greater need for disc brake pads due to the increased awareness of traffic safety. The development of production techniques and materials for brake pads is one of the additional driving forces. Disk brake pads now function better and last longer thanks to these advancements. Additionally, these products are now more reasonably priced for consumers as a result of the increased producer rivalry.
Disk Brake Pads Market is required due to the abundance of user-friendly features that it offers. The first benefit is that it may be utilised for a variety of vehicle kinds and is extremely accurate. It may also be used by anyone without any specific training because it is quite simple to use. This market's ability to be used for both the front and back brakes is another advantage. Additionally, it is incredibly inexpensive, making it easy for everyone to obtain.
Disk brakes are more effective and provide greater performance than drum brakes, which is why new vehicles are increasingly using them. Disk brake pads are a vital part of disc brakes and are essential to the braking process. The conversion of the vehicle's kinetic energy into thermal energy by the brake pads aids in the vehicle's stopping power. Sintered and non-sintered disc brake pads are both available on the market. Metal powders are fused together under extreme pressure and heat to create sintered brake pads. Although more expensive, these brake pads are more durable and perform better than non-sintered brake pads.
The market for disc brake pads is anticipated to expand at a CAGR of 5.7% from 2021 to 2031. By the end of 2031, the market for disc brake pads is anticipated to be worth USD 51.64 billion.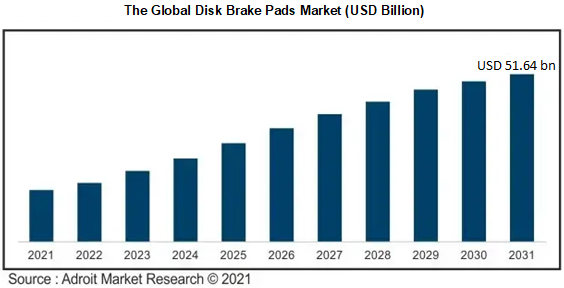 This expansion is attributable to elements including the quick development of the auto industry, the surge in consumer demand for greater braking performance and safety, and technological developments.
There are various obstacles that the market for disc brake pads may have to overcome. The market is faced with a number of difficulties, one of which is the shifting cost of raw materials. The margins of manufacturers have suffered as a result of the fluctuating pricing of raw materials like steel, copper, and other metals in recent years. Moreover, one more difficulty the sector faces is the strict government laws governing vehicle emissions. The creation of low-emitting, more ecologically friendly products is being compelled by these rules, which may result in increased prices and extended development times. Yet, it is anticipated that in the upcoming years, market participants would have considerable potential due to rising automobile manufacturers' spending on R&D activities and the rising demand for electric vehicles.
The top five players control a sizeable portion of the market for disc brake pads, which is highly consolidated. Nisshinbo Holdings Inc., Robert Bosch GmbH, Brembo S.p.A., Federal-Mogul Corporation, and Aisin Seiki Co. Ltd. are the market's top competitors. To maintain a competitive edge in the market, these businesses innovate and develop new products. Additionally, they are spending money on mergers and acquisitions to increase their market share. A thorough analysis of the market is included in the research. It does this using in-depth qualitative insights, historical information, and reliable market size predictions. The report's forecasts were created utilising established research techniques and presumptions.
Segment Analysis
The Semi-Metallic Brake Pads Segment emerged as the Most Lucrative Type
Semi-Metallic brake pads, NAO brake pads, and ceramic brake pads are the three types into which the market is divided. Semi-Metallic Brake Pads are anticipated to have the biggest market share among these varieties in the Automotive Brake Pads market over the years to come. In order to increase the strength and performance of semi-metallic brake pads, GMNA (General Motors North America) typically uses materials like bronze, copper, and iron.
The Most Prominent Application is the OEM Segment
The market is divided into OME and Aftermarkets based on Application. Among these, the OME segment is anticipated to expand quickly during the projection period. Due to the rise in the number of premium cars, SUVs, and luxury vehicles sold in India over the past few years, the OME segment of advanced driver assistance systems has experienced the country's highest growth rate.
The Asia Pacific Region to render Ample Financing Opportunities
The automotive brake pad market is divided into five geographic segments: North America (US & Canada), Europe (Germany, France, UK & Others), Latin America (Brazil & Others), Middle East & Africa. Asia Pacific is anticipated to be one of these regions with the largest demand for automotive brake pads over the forecast period. The thriving automotive sector in this region, especially in China, is to blame for this expansion.
COVID-19 Impact and Market Status
The market for disc brake pads has been significantly impacted by the COVID-19 epidemic. Due to the outbreak, the industry is experiencing supply difficulties, and productivity has been greatly decreased. As production resumes in the second part of 2020, the market is anticipated to rebound. One of the industries most impacted by the COVID-19 pandemic is the automotive sector. Major automakers throughout the world have announced production reductions and factory closures in reaction to the crisis. The market for disc brake pads has been negatively impacted as a result of the steep fall in demand from the automotive industry. The market is anticipated to reach its low point in the second quarter of 2020, and when production picks up in the second half of the year, it will start to recover. The market is not likely to reach pre-pandemic levels in 2021, though. Growth in the upcoming years is probably going to be moderate due to the ongoing economic slump and the uncertain prognosis for the automotive sector.
Recent Developments in the Disk Brake Pads Market
• 2018 saw the introduction of the Flat Pad Brake System by Aisin Seiki Co., Ltd. in Japan and North America (FPBS). By lowering the distance the brake pedal travels by 50% and increasing the coefficient of friction by 30% when compared to traditional systems, this system is intended to increase road safety during wet weather conditions. Because it facilitates quick cooling of the pads through air circulation between the pad shim and backing plate, FPBS also lessens pad wear during high-speed braking. Furthermore, FPBS's vibration-dampening effect on the backing plate eliminates noise during high-speed braking.
• Brembo SpA introduced the Brembo M50 Monobloc brake callipers and Brembo NXT Generation discs with a new design for the BMW S1000RR in March 2019. The Brembo M50 has an integrated electronic control unit (ECU) that maximises performance and is 3.2 kg less than the existing model.
• By maximising vehicle use and productivity, TomTom Telematics and Continental Automotive Systems, Inc. unveiled a new fleet management solution in May 2020 to assist fleet operators in cutting fuel consumption and vehicle maintenance expenses by up to 20%.
• To double production capacity from current levels, Winfield Industrial Co., Ltd. (WIC) announced in January 2021 that it would invest $30 million in its brake pad factory in China. This factory is anticipated to start operations in the middle of 2021.
Disk Brake Pads Market Scope
| | |
| --- | --- |
| Metrics | Details |
| Base Year | 2022 |
| Historic Data | 2020-2021 |
| Forecast Period | 2022-2031 |
| Study Period | 2020-2031 |
| Forecast Unit | Value (USD) |
| Revenue forecast in 2031 | USD 51.64 billion |
| Growth Rate | CAGR of 5.7% during 2021-2031 |
| Segment Covered | Type, Application, Regions |
| Regions Covered | North America, Europe, Asia Pacific, South America, Middle East and Africa |
| Key Players Profiled | Siemens AG (Germany), Bombardier Inc. (Canada), Kawasaki Heavy Industries, Ltd. (Japan), Alstom SA (France), CRRC Corporation Limited (China), and ThyssenKrupp AG (Germany). |
Key Segments of the Disk Brake Pads Market
Type Overview,(USD Billion)
• Semi-Metallic Brake Pads
• NAO Brake Pads
• Ceramic Brake Pads
Application Overview (USD Billion)
• OEM
• Aftermarket
Regional Overview (USD Billion)
North America
• U.S
• Canada
Europe
• Germany
• France
• UK
• Rest of Europe
Asia Pacific
• China
• India
• Japan
• Rest of Asia Pacific
South America
• Mexico
• Brazil
• Rest of South America
• Middle East and South Africa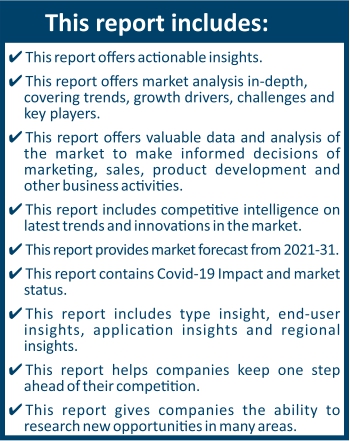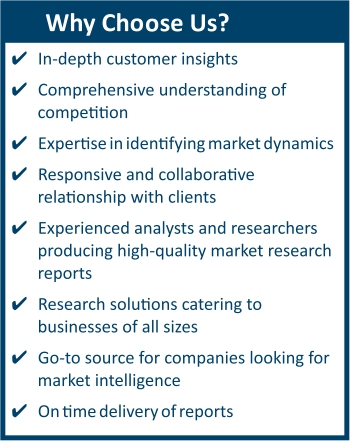 Frequently Asked Questions (FAQ) :
The global Disk Brake Pads market size is expected to reach USD 51.64 billion in 2031.