Disaster is managed with disaster preparedness management software. It refers to any emergency that could have an impact on a company or its employees in this situation. The employment of such items demonstrates the value businesses place on their overall safety and security. This software also enables them to safeguard the physical safety of their personnel at all times and preserve their assets from damage brought on by emergencies. Owing to such advantages, the market of disaster preparedness software would likely expand in the forecasted period to come.
COVID - 19 Impacts & Market Status
The COVID-19 scenario has had a favourable impact on the disaster preparedness system. A disaster preparedness system is used in the COVID-19 scenario for a variety of purposes, including asset delivery services, immunization planning, and surge assistance for epidemiological contact tracing. For COVID-19, a number of businesses are concentrating on offering emergency response options.
Surveillance system segment to render maximum revenue
Our study observes that in recent years surveillance system is experiencing a higher rate of investment from the leading organizations because this segment is predicted to be most lucrative segment for the market participants. A surveillance system helps entities to find the risk prevailing, formulates action plans and determine action items in the times of occurring emergencies
Disaster Recovery Solution to remain a top
In times of crisis, it is critical for the organization no matter its size of it, to recover the data that has been lost and this is why disaster Recovery Solutions become a favorite among its users. Some of the advantages of disaster recovery solutions are quick response time, and regulatory compliance to the standard have boosted the importance in recent years.
Consultancy Services to dominate the market
Services for process development, emergency planning, and consultation are offered by numerous organizations. These firms offer comprehensive consulting services for disaster management as well as assistance with conceiving, developing, and preparing disaster management strategies. Technology consulting is a component of consulting services for creating and planning emergency management and disaster preparedness infrastructure. Through the development of useful risk management techniques and a better alignment of programme objectives with corporate objectives, consulting services assist in recognizing the potential advantages of disaster preparedness.
Banking and Financial End User Industry to provide good Opportunity
The BFSI sector controlled the market. Because natural disasters harm insurance companies, they need a disaster preparedness system. The catastrophic convective storms and floods that occurred all across the world were the main cause of the losses. Insurance firms therefore require a readiness system before offering insurance in order to prevent these losses.
Disaster preparedness systems are predicted to benefit from new prospects brought about by 5G technology. The International Telecommunication Union launched a program in 2012 to improve global mobile telecommunication for 2020 and beyond. In an emergency, 5G technology guarantees uninterrupted connection. Therefore, emergency communication is expected to improve the global disaster preparedness software market in the years to come.
Several government agencies are putting into effect regulatory laws to ensure public safety. The European Commission is working to encourage proactive and risk-reduction measures. By funding Sendai Priority, the European Commission makes sure that disaster preparedness is systematically integrated across companies that are devoted to humanitarian projects and programmes. Over the previous five years, disaster preparedness components were included in 65% of EU-funded humanitarian projects. Government funding thereby improves the capacity of regional and global preparedness systems.
Small firms may track, manage, and keep an eye on all emergency situations within a specific organization with the use of disaster preparedness software. In an emergency, they can also be utilized for staff communication. This enables SMEs to increase the efficiency of their operations by preventing or reducing the impact of emergencies that may affect them, ensuring that they can continue to provide services to clients even in times of crisis such as sudden attacks or disasters.
Emergencies and disasters are commonplace in our world, from natural disasters to terrible accidents to terrorist attacks. Even though many people find it uncomfortable to think about such challenging situations, denying their existence can make them more likely to happen and have negative effects. Ignoring risks and assuming you can figure things out after a crisis doesn't help. But being prepared for emergencies has many advantages. These factors collectively influence the overall growth of the disaster preparedness software technologies market, ensuring overall growth of a market size of 151. 25 million in 2022 and continue to increase at a CAGR of 7.4% in the expected years to come.
Fireproofing. Construction regulations for seismic zones. Flood prevention. Checkpoints for security. Contingency preparations. These all exist in an effort to avert or lessen calamities. It is more likely that more people will survive a severe earthquake and that less structural damage will be done if a building is designed to withstand one. Planning ahead and taking preventative measures might lessen a catastrophe's devastation. And this is where disaster preparedness software comes in handy and has a powerful impact to reduce the consequences of unpredictable climatic crises.
However, one of the biggest drawbacks that can emerge as potential restraints is the initial set-up cost for installing disaster preparedness software in an emergency.
An increase in demand to reduce the loss due to changes in climates such as the emergence of storm attacks or increasing flood as well as earthquake threats has become a significant factor for the increasing demand of the disaster preparedness software market. Different implementing agencies collaborate with several impactful organizations for the rising concerns in the area of disaster and sustainable development, resulting in more adoption of disaster preparedness software in the forecasted years to come.
Our study observes some of the leading market players in the disaster preparedness software market that have a significant share of the industry. Some of them are Lockheed Martin, Honeywell, Motorola Solutions, Siemens, NEC Corporation, LLC, IBM, Single ware Software, Alertus, OnSolve, and Juvare among other major companies.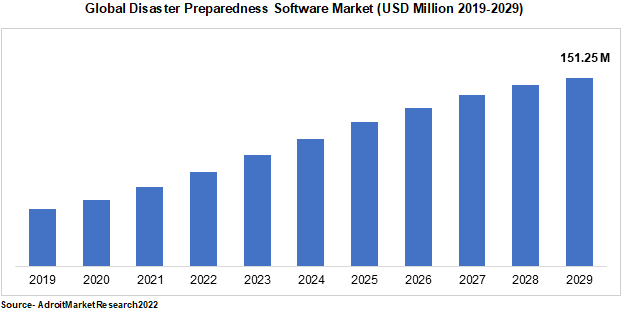 Latest Innovations in Global Disaster Preparedness software market: A Snapshot
• Chennai adopts and enhances the software with reasons to upgrade its flood surveillance system.
• In the second-largest city in Japan, a disaster preparedness center that is free and accessible to everyone makes it a priority to share preventive measures in order to safeguard the lives of both residents and visitors.
In addition to this, the market data analysis's aim is to give reliable research on the worldwide disaster preparedness software market. The study came to a conclusion after analyzing complex data and presenting the current and historical state of the industry, as well as anticipated market trends and size. The research identifies all relevant aspects of the sector, including market leaders, investors, customers, new entrants, suppliers, preferences of consumers, and substitute entrants.
Disaster Preparedness software Market Scope
| | |
| --- | --- |
| Metrics | Details |
| Base Year | 2021 |
| Historic Data | 2019-2020 |
| Forecast Period | 2022-2029 |
| Study Period | 2019-2029 |
| Forecast Unit | Value (USD) |
| Revenue forecast in 2029 | USD 151. 25 million |
| Growth Rate | CAGR of 7.4% during 2021-2029 |
| Segment Covered | Type, Solutions, Technology, End User Industry, Regions |
| Regions Covered | North America, Europe, Asia Pacific, South America, Middle East and Africa |
| Key Players Profiled | Lockheed Martin, Honeywell, Motorola Solutions, Siemens, NEC Corporation, LLC, IBM, Single ware Software, Alertus, OnSolve, and Juvare among other major companies. |
Key Segment Analysis of Global Disaster Preparedness software
Type Overview, 2019 – 2029 (USD Million)
Emergency Notification System
Surveillance System
Earthquake Warning System
Safety Management System
Disaster Recovery and Backup Systems
Solutions Overview, 2019 – 2029 (USD Million)
Support & Maintenance Service
Training & Education Service
Consulting Service
Technology used Overview, 2019 – 2029 (USD Million)
Emergency Response Radars
Vehicle-Ready Gateways
First Responder Tools
Satellite Phones
End User Industry Overview, 2019 – 2029 (USD Million)
Energy Sector
Government and Defense
Aerospace
Manufacturing
IT and Telecom
Public Sector
Transportation and Logistics
Healthcare Industry
Region Overview, 2019-2029[ USD Million]
North America
Europe
Germany
France
UK
Rest of Europe
Asia Pacific
China
India
Japan
Rest of Asia Pacific
South America
Rest of South America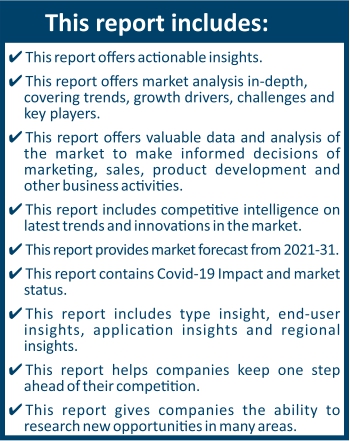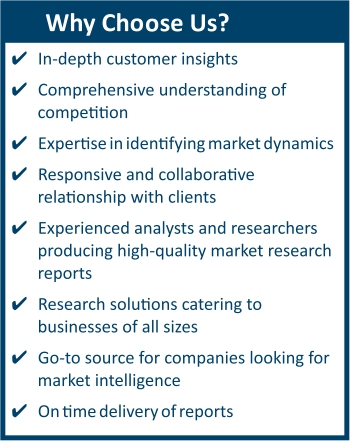 Frequently Asked Questions (FAQ) :
The disaster preparedness software market is growing at a CAGR of 7.4% over the forecast period.
The top companies that hold the market share in disaster preparedness software market are Lockheed Martin, Honeywell, Motorola Solutions, Siemens, NEC Corporation, LLC, IBM, Single ware Software, Alertus, OnSolve & among others.
To get latest version of disaster preparedness software market report can be obtained on demand from the website.