Growing adoption across industries such as ink manufacturing, paints, and coatings are favorably impacting the overall growth trajectory of diabasic ester market
The value of the Dibasic Ester (DBE) market is projected to grow to USD 125.30 billion with an estimated CAGR of 6.4% by 2029
Covid 19 Impact & Market Status
The three primary ways that COVID-19 can have an influence on the world economy are by directly altering supply and demand, by disrupting the market and supply chain, and by having an economic impact on businesses and financial markets. After the COVID-19 problem, the market will create lucrative opportunities for manufacturers, according to our analysts who are tracking the situation globally. The purpose of the paper is to further illustrate how the current situation, the recession in the economy, and COVID-19's effects on the whole sector. The Dibasic Ester (DBE) market is one of the many industries that has been severely disrupted by the sudden Covid-19 attack. A significant demand dip has been observed in the dibasic ester (DBE) market which has incurred severe losses. As end-user industries downsized their production, lowered demands has affected the ROI. Also, additional factors such as travel bans, restrictions on socialization, and the like have crippled the global economy, bringing down the return on investments. Due to lack of adequate labor, funds, and government-imposed restrictions, global dibasic ester (DBE) market has been severely affected. It is however important to note that with the global economy experiencing a fillip Dibasic Ester (DBE) market is also expected to spring back in the near future.
Demographic Overview
On a regional level, dibasic ester manufacturing is expected to remain concentrated in Asia Pacific nations. The market for dibasic ester is likely to be driven over the forecast period, as demand continues to rise throughout the world. The East Asia area accounts for a bigger share of the dibasic ester market. This is closely followed by the dibasic ester market in North America.
Due to the constantly increasing chemical sector in the area, dibasic ester demand in South Asia is likely to increase throughout the forecast period. The dibasic ester market is predicted to develop at a near-average rate in Latin America and the Middle East and Africa.
Dibasic ester production leaves a trail of residual products. On distillation, dibasic ester also leaves several other components, the chief among these being, DBE-9, 6, 5, 4, 3, and 2. Dibasic ester has the physical properties of a transparent, colorless liquid with a slight odor.
The dibasic ester is not miscible in water or higher paraffins, but it is miscible in hydrocarbons such as alcohols, ethers, and ketones. Various properties of dibasic esters such as non-corrosion, biodegradability, and non-combustion make it a perfect fit for sustainable ecosystem commitments, a priority across industries. Given its capacity to improve coating flexibility and adherence, the rise of the coil and can coatings industry is likely to have a direct influence on the dibasic ester market. Dibasic ester has also been suggested as a possible replacement for isophorone, propylene glycol ether, and other chemicals used in similar applications. Isophorone is also utilized as a solvent in the printing business, and it has been shown to be a harmful solvent in several studies. Dimethyl adipate (DMA), dimethyl glutarate (DMG), and dimethyl succinate are the three dibasic esters that make up dibasic esters (DBE), often known as DMEs (dimethyl esters) (DMS).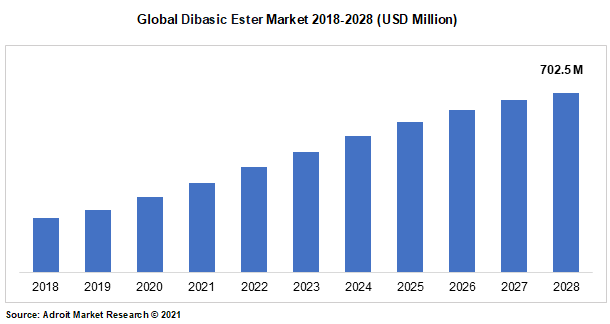 Latest Innovation in the Dibasic Ester (DBE) Market: A Snapshot
IN terms of novel innovations, market participants in the Dibasic Ester market are coming up with a consumer-centric product line to target systematic and flexible end-use. The chief beneficiary includes several industries such as the automotive sector. Software applications targeting replication of zero VOC formulations are being made. Besides, product customization and user-friendly packaging solutions are top priorities.
Various tactics are being used by the players, such as releasing new items through ongoing research and development. The big firms are anticipated to use strategies such as mergers, acquisitions, technical advancements, and others to enhance their market presence.
Dibasic Ester (DBE) Market Scope
| | |
| --- | --- |
| Metrics | Details |
| Base Year | 2021 |
| Historic Data | 2019-2020 |
| Forecast Period | 2022-2029 |
| Study Period | 2019-2029 |
| Forecast Unit | Value (USD) |
| Revenue forecast in 2029 | USD 125.30 billion |
| Growth Rate | CAGR of 6.4 % during 2021-2029 |
| Segment Covered | Source, Product, Application, End-Use Industry, Regions |
| Regions Covered | North America, Europe, Asia Pacific, South America, Middle East and Africa |
| Key Players Profiled | DuPont (U.S.), Solvay (Belgium), Huntsman International LLC (U.S.), DAIKIN (Japan), Dow (U.S.), Ashland (U.S.), DAK Americas (U.S.), Esterchem Ltd. (U.K), Sumitomo Chemical Co., Ltd. (Japan), ABITEC (U.S.), ADM (U.S.), BASF SE (Germany), IFFCO (Turkey), AkzoNobel N.V. (Netherlands), Biotage (Sweden), Stepan Company (U.S.), DSM (Netherlands), CEM Corporation (U.S.), Fine Organics (India), Subhash Chemicals (India), Gattefosse (France) and Croda International (U.K.) |
Key Segments of the Dibasic Ester (DBE) Market
Type Overview, 2019-2029 (USD Million)
DBE-2
DBE-3
DBE-4
DBE-5
DBE-6
DBE-9
Application Overview, 2019-2029 (USD Million)
Paint Stripper
Resin
Solvent
Additives
Regional Overview, 2019-2029 (USD Million)
North America
Europe
Germany
France
UK
Rest of Europe
Asia Pacific
China
India
Japan
Rest of Asia Pacific
Latin America
Mexico
Brazil
Rest of Latin America
Middle East and South Africa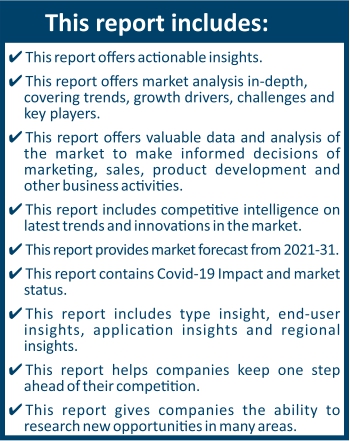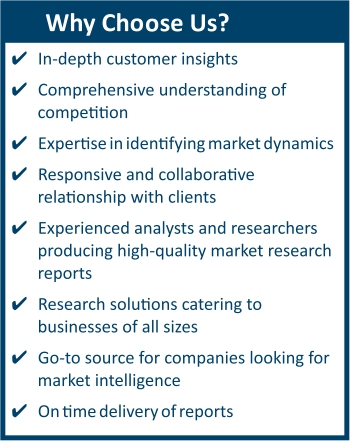 Frequently Asked Questions (FAQ) :
The market value of dibasic ester market in 2029 was USD 702.5 million.
The dibasic ester market is growing at a CAGR of 8.1% over the forecast period.
The application of the dibasic ester market Paint Stripper, Resin, Solvent, Additives and other.
The top companies that hold the market share in dibasic ester market are Solvay SA, Merck KGaA, INVISTA, Prasol Chemicals Pvt. Ltd., Banner Chemicals Limited, Shandong Yuanli Science and Technology Co., Ltd., T&J Chemicals Pte Ltd, Comet Chemical Company Ltd., Redox Pty Ltd, Santa Cruz Biotechnology, Inc & among others.
The base year for the report is 2021 in dibasic ester market.