Treatments to treat a growing amount of dentistry root canal and tooth restorative cases are becoming more common. Thanks to the improving economy, enhanced medication delivery systems, and a rising dental healthcare base, the company is expanding its marketplace.
The global Dental Anesthesia market is expected to develop $9.56 billion by 2030, at a compound annual increase in price (CAGR) of 3.47% throughout the forecast period.
Covid-19 Impact & Market Status
The outbreak of the COVID-19 epidemic has had a major impact on almost every business. As the COVID-19 virus grows, regulatory authorities throughout the world are being forced to impose strict lockdowns and travel bans. Because a lot of fundamental equipment and commodities are strongly reliant on imports from other countries, the supply chain systems were disrupted as a result of the COVID-19 pandemic. Furthermore, the strict mandate of governing authorities to adhere to social distance norms forced businesses to function with a bare minimum of workers, resulting in a drop in output rates in the industries. As a result, the Dental Anesthesia industry suffered as a result of all of these issues.1
Bipuvicane Is To Fuel The Dental Anasthesia Market Growth
Lidocaine is separated into three types: Lidocaine 2% with Epinephrine 1:50,000, Lidocaine 2% with Epinephrine 1:100,000, and Lidocaine Plain. There are two forms of prilocaine: 4 percent prilocaine and 4 percent prilocaine with epinephrine 1:200,000. Mepivacaine is separated into two types: 3 percent mepivacaine and 2 percent mepivacaine with 1:20,000 levonordefrin. Bipuvicane is predicted to grow greatly throughout the forecast period. Bupivacaine is a prescription anesthetic that blocks pain signals from reaching the brain through nerve impulses. This injection can be used as a local or regional anesthetic for a variety of procedures, including diagnostic, obstetrical, therapeutic, and surgical. As a result, the rising number of surgeries throughout the world will feed bipuvicane growth over the coming years.
Moreover, a number of market competitors are working on strategic initiatives, which would help the market develop. Pacira BioSciences Inc.'s sNDA (supplementary new drug application) for the prolonged use of its Exparel (Bupivacaine Liposome Injectable Suspension) was accepted by the US FDA (Food and Drug Administration) in March 2021.
Local Anasthesia Gains The Highest Market Share
In the projection period, the local anesthesia dental segment will account for the greatest proportion of the worldwide market. The expanding number of operations, new anaesthetic medication approvals, and the increased usage of local anaesthetics in post-operative pain are all driving the market for local anesthesia pharmaceuticals. Over the research period, a rising number of surgical procedures was a prominent driver driving market expansion.
The specialized dental hospitals and clinics segment have the largest market share
The global dental anaesthetics market is segmented by end-user sector into pharmacies and drug stores, e-commerce, specialised dental hospitals, dental clinics, and others.
Specialty dental hospitals and dental clinics, in particular, are predicted to grow at the greatest rate through 2029. The lisence for the sale of dental anasthesia is a rigorous process and it is easy to get a license for hospital and dental clinics since the dentist present makes it viable for the regulators to provide the license hence the dental anathesia is most commonly present with dental hospital & dental clinics
Both Mode Of Administrations Will Dominate The Dental Anesthesia Market
Depending on the method of administration, maxillary anesthesia, mandibular anaesthetic, and others are used. ENS guided maxillary and mandibular nerve blocking is more effective and uses less anesthetic than typical loco regional anesthesia.
The three forms of maxillary anaesthesia include local infiltration, nerve block, and field block. Furthermore, tissue and skin nerve blocks are two types of mandibular anesthetic. There are three different types of nerve blocks: IAN, Gow-Gates, and Akinosi.
North America Followed By Europe Region Are Dominating The Dental Anesthesia Market Growth
The dental anesthesia complications market is dominated by the North American regions, owing to rising healthcare expenditures among the population. Furthermore, for the projection period, the European area is the second-largest contributor to the worldwide market. This is increasing as money for dental research become available and the state continues to promote research and development in this field.
Aside from that, the Asia Pacific area is the fastest-growing due to rising patient awareness of oral ailment and an increase in dental issue instances across the globe. Furthermore, due to a lack of funding, inadequate medical facilities, and poor political situations in African nations, Africa and the Middle East will provide the smallest market share throughout the projection period.
Additional reasons driving the expansion of dental anaesthetic solutions include increased spending on dental research and rising dental health checkup habits.
The worldwide market for Dental Anesthesia medications was worth USD 2.6 billion in 2022, and it is predicted to grow to USD 3.8 billion by 2029, with a CAGR of 4.68 percent throughout that time.
A dental anaesthetic is a chemical used by dentists to sedate the mouth partially or completely. It's used to assist patients to deal with their pain and anxiety. Dental anesthesia is a transient loss of feeling caused by the use of anesthetics.
This treatment is intended to reduce preoperative and postoperative discomfort, as well as diagnostic tests and evaluation, and improve patient participation. Anesthetic is injected into the gums or the inside of the cheek. Gingivitis, periodontitis, and cancer deaths are expected to rise, creating a market for dental anaesthetics globally. The increased frequency of dental issues will boost demand for dental anaesthetics during the forecast period.
Anesthesia are not the same as regular pain relievers or analgesics, which treat pain without causing numbness. Both general and local anaesthetics are used in dental procedures. In nonsurgical periodontal treatment (NSPT), dental anesthesia is administered. Nonsurgical periodontal treatment (NSPT) operations are generic procedures that may or may not involve anaesthetics. The most frequent form of anaesthetic used for anesthesia is lidocaine. In the body, it has a half-life of 1.5 to 2 hours.
Anesthetic carpules, syringe, needle, mouth supports, and retractors are among the instruments used in local anesthesia . Carpules come in 1.7 or 1.8cc sizes and are packaged in blister packs and canisters. It includes epinephrine and local anaesthetic preservatives.
Furthermore, due to the increasing elderly population as well as the launch of new products by major players and manufacturers, the dental anesthesia market is quickly expanding. Furthermore, the availability of qualified anesthesiologists and rigorous regulatory standards in several areas are limiting the growth of the dental anesthesia market.
The dental anesthetic market is developing its products with the support of dental anesthesia producers, according to a market analysis report. Periodontal ligament injection, intraseptal injection, and supraperiosteal injection are the three types of local infiltration maxillary anesthesia. In addition, the field block is separated into periodontal injection as well as non-periodontal injection.
In addition, there are three types of inferior alveolar nerve administration: posterior superior alveolar, middle superior alveolar, and anterior superior alveolar. As a result, these dental anesthesia market segments will drive worldwide market expansion throughout the projection period.
Vials are divided into two categories: aspirating and non-aspirating. Needles of different sized, gauges, and bevels are used in the procedure, and a topical anaesthetic is utilised prior local anaesthetic injection to reduce the pain associated with the needle. It typically includes 20% benzocaine. In 2003, the American Dental Association's Council on Scientific Affairs created a color-coding scheme to be used on injectable local anaesthetics with the ADA mark of approval. The method was created in response to the rising concern about colour coding differences across manufacturers.
These medications differ from analgesics or painkillers, which provide pain medication without triggering sensory loss. According to a World Health Organization (WHO) study, dental caries is the most serious condition, affecting approximately 60 to 90 percent of youngsters. As a result, the two vasoconstrictors molecules levonordefrin and epinephrine are widely distributed in the United States. Furthermore, epinephrine derivatives such as bupivacaine, prilocaine, articaine, and lidocaine are commonly utilised as dental anaesthetics in different parts of the world.
Due to improving lifestyles in countries like India and China with growing economies, the Asian anesthesia for dental surgery market is expected to provide additional possibilities for producers.
Furthermore, the top ten anesthesia businesses in the world are working on developing paediatric dental anaesthetic safety solutions. This might expand the worldwide market's prospects and possibilities. Due to public awareness of dental diseases, regulatory regulations, and the use of conventional medicines, the global dental anesthesia industry may face challenges. Furthermore, the adverse effects of dental anaesthetic injections may limit worldwide market expansion.
The Dental Anesthesia Market may face problems due to restricted compensation for dental operations and the high cost of materials. Additional factor limiting the growth of the worldwide Dental Anesthesia Market is public awareness of dental disorders. As a result, producers are attempting to address these issues in order to raise public awareness and expand the worldwide market.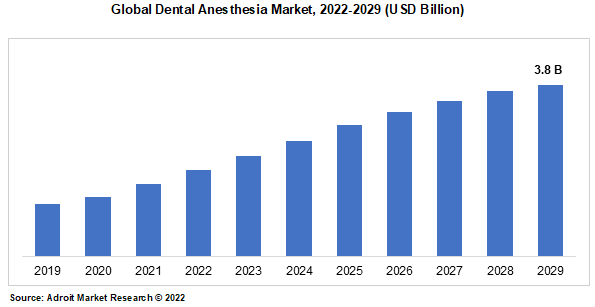 Key players operating in the global Dental Anesthesia market include Septodont (US), Dentsply (US), Astra Zeneca (UK), Sirona (US), Gilead Sciences Inc. (US), GlaxoSmithKline PLC (US), Johnson & Johnson (US), F. Hoffmann-La Roche Ltd. (Switzerland), Abbott Laboratories (US), Baxter International Inc. (US), Hospira, Inc. (US), AbbVie Inc. (US), Fresenius Se & Co. Kgaa (Germany), and Hikma Pharmaceuticals PLC (UK).
Due to the obvious presence of firms such as Dentsply (US), Septodont (US), Sirona (US), GlaxoSmithKline PLC (US), Gilead Sciences Inc. (US), Johnson & Johnson (US), and others in the region, the Dental Anesthesia Market growth rate is strong.
As a result, numerous different regions are employing appropriate strategies to develop their supply and demand, resulting in the largest dental anesthesia size of the market for the forecast timeframe.
Latest Innovation in the Global Dental Anesthesia Market: A snapshot
Dentsply Sirona have invested over $600 million in innovation over the last six years. & they have promised that they will keep innovating to deliver you best-in-class goods like Suresmile Software 7.6. This version of the programme provides a simple introduction to the SureSmile Aligner therapy, complete control when handling cases of different complexity, and the ability to produce aligners in the office. 20.0 Inlab Software For the first time, the inLab Software 20.0 has expanded its range of indications to include dentures, providing dental laboratories with optimal digital support.
Some of the innovation by Septdont - Vivacaine, a bupivacaine anaesthetic recognised for its long-lasting anaesthesia, is one of the most recent innovations. Patients will be protected from needle stick injuries with the new Ultra Safety Plus needles and single-use sterile injection device with a protective sheath. Septoject Evolution is a cutting-edge needle with a proprietary scalpel-designed bevel that allows for smoother penetration and less deflection for improved control and precision. To aid prevent hand fatigue, a variety of lightweight and small syringes are available in various sizes. Oraverse® is the first and only local anaesthetic reversal drug that allows patients to return to normal feeling twice as quickly.
Dental Anesthesia Market Scope
| | |
| --- | --- |
| Metrics | Details |
| Base Year | 2020 |
| Historic Data | 2018-2019 |
| Forecast Period | 2021-2028 |
| Study Period | 2018-2028 |
| Forecast Unit | Value (USD) |
| Revenue forecast in 2028 | USD 3.8 billion. |
| Growth Rate | CAGR of 4.68% during 2021-2028 |
| Segment Covered | Type, Type Of Anasthesia, End User, Mode Of Adminstration, Regions |
| Regions Covered | North America, Europe, Asia Pacific, South America, Middle East and South Africa |
| Key Players Profiled | Septodont (US), Dentsply (US), Astra Zeneca (UK), Sirona (US), Gilead Sciences Inc. (US), GlaxoSmithKline PLC (US), Johnson & Johnson (US), F. Hoffmann-La Roche Ltd. (Switzerland), Abbott Laboratories (US), Baxter International Inc. (US), Hospira, Inc. (US) & among others. |
Key Segments of the Global Vehicle Wiper Market
Type Overview, 2022-2029 (USD Billion )
Prilocaine
Lidocaine
Mepivacaine
Articaine
Bupivacaine 0.5% with Epinephrine 1:200,000
Others
Type Of Anasthesia, 2022-2029 (USD Billion )
Local anesthetics
General anesthetics
Others
End User Overview, 2022–2029 (USD Billion)
Pharmacies and drug stores
E-commerce
Specialized dental hospitals
Dental clinics
Others
Mode Of Adminstration, 2022–2029 (USD Billion)
Mandibular anesthesia
Maxillary anesthesia
Regional Overview, 2022-2029 (USD Billion )
North America
Europe
Germany
France
UK
Rest of Europe
Asia Pacific
China
India
Japan
Rest of Asia Pacific
South America
Mexico
Brazil
Rest of South America
Middle East and South Africa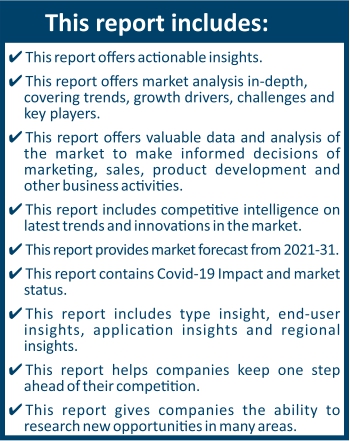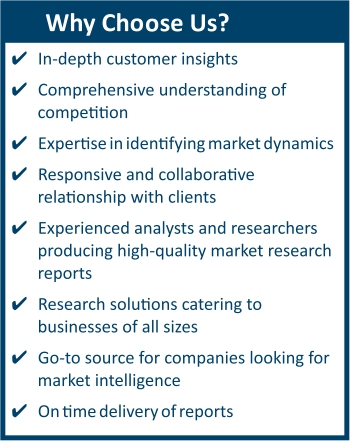 Frequently Asked Questions (FAQ) :
The market value of dental anesthesia market in 2029 was USD 3.8 billion.
The dental anesthesia market is growing at a CAGR of 4.68% over the forecast period.
North America dominated the market for dental anesthesia market and accounted for the largest revenue share.
The top companies that hold the market share in dental anesthesia market are Septodont (US), Dentsply (US), Astra Zeneca (UK), Sirona (US), Gilead Sciences Inc. (US), GlaxoSmithKline PLC (US), Johnson & Johnson (US), F. Hoffmann-La Roche Ltd. (Switzerland), Abbott Laboratories (US), Baxter International Inc. (US), Hospira, Inc. (US) & among others.
The base year for the report is 2021 in dental anesthesia market.