Through 2028, the cyclohexane industry in the automotive end-user segment will rise at a rapid pace, owing to the rising need for personal mobility to protect against COVID-19 infection
Covid-19 Impact & Market Status
The global utilisation rates of refineries utilised for manufacturing have decreased as a result of the incidence of COVID-19. As a result, supply categories are in low supply. Raw material shortages are expected to have a significant impact on the supply chain. During the COVID-19 pandemic, the industry's growth is likely to be hampered by a demand-supply mismatch, disruptions in raw material procurement, price instability, and a variety of other problems.
The Cyclohexane market is expected to grow at a CAGR of 5.1% to reach US$ 42 Bn in 2032.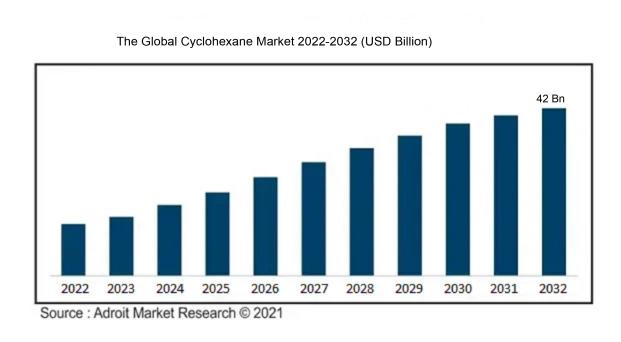 In 2019, the business was impacted by the trade dispute between the United States and China, political uncertainty in the Middle East, and currency volatility. The COVID-19 situation has hastened the already slowed-down sector.
Application Insights and analysis
Adipic acid and caprolactam are made from cyclohexane, which are then used to make a variety of end-use goods such nylon 6, nylon 66, and others. As an end-use product, nylon may be used to manufacture a thread, which can then be used to make textiles and garments. Although adipic acid is the principal feedstock for nylon 66, caprolactam is the key feedstock for nylon 6.
Asian mills are running at full capacity, which is a significant factor in keeping global caprolactam costs low. Prices reached a two-year high of USD 1,830/tonne in January 2017. Following the shale gas boom, prices have dropped by more than 30%, driving manufacturers out of business.
Automobile and textile sectors to be key drivers of demand
The rising demand for adipic acid and caprolactum, which are crucial components in the manufacture of Nylon-6,6 and nylon 6, respectively, propelled the cyclohexane market. The automobile and textile sectors use these fibres the most. Nylon-6,6 is seeing considerable investment and huge demand in developing countries like Saudi Arabia, India, and China. As a result, the cyclohexane market is projected to see a significant increase in demand. However, because most of these materials are petrochemical downstream products, unpredictable raw material costs are anticipated to stifle market growth.
End use analysis
At the manufacturing level, the global nylon market is seeing a wave of aggressive acquisitions and mergers. Producers of nylon resins are now considering the cheap manufacturing cost of nylon if backward integration is achieved, according to the existing circumstances. As a result, capacity in Asia Pacific, North America, and Europe has increased.
Currently, the majority of nylon producers are generating caprolactam and nylon resins, putting them in a position to participate in all phases of the nylon value chain. The global demand for nylon has shifted as a result of increased consumer awareness. Nylon 6 was the most popular end-use sector, accounting for over half of all sales.
Regional Perspectives
In 2020, Asia Pacific was the largest consumer of cyclohexane, accounting for two-thirds of total sales. India and China, among the region's emerging economies, are growing economies undergoing substantial economic transformations. The demand for cyclohexane in the area was fueled by a growing population and rising living standards.
China is the world's leading producer and user of cyclohexane. The active cyclohexane market in China is a result of fast urbanization and strong economic expansion. The country is seeing a change from traditional to bio-based cyclohexane manufacturing as a result of rising awareness and disposable money.
By 2028, the South American cyclohexane market is predicted to account for a significant portion of the worldwide industry. This might be attributed to the region's textile and apparel industries' significant focus on supply chain reorganization and reappraisal. However, despite increased production, a drop in vehicle sales in countries like Brazil due to the coronavirus epidemic may pose a threat to the industry's continuous expansion in the future years. According to Anfavea, vehicle sales declined 10.2 percent from August 2021 to 155,075 units in September 2021, potentially affecting nylon 6 demand and, as a result, the cyclohexane industry forecast.
Furthermore, because nylon 6 engineering resins are used in automobile components, the transition from carpooling or public transportation to personal vehicles is anticipated to result in higher vehicle sales, which would promote industry dynamics
Cyclohexane is a colorless, flammable, volatile liquid hydrocarbon with the chemical formula C6H12 that is mostly produced from benzene hydrogenation. It is primarily utilized in the production of adipic acid and caprolactam, both of which may be used to make nylon. Paint, resin, and varnish may all be dissolved with cyclohexane. The market for cyclohexane is divided into three categories: application, end-user industry, and region.
The global cyclohexane market is progressing substantially with considerable stimulus from the current market dynamics.
Over the period 2021-2028, the global cyclohexane market is predicted to develop at a healthy rate. This is due to the compound's increasing use as a raw ingredient in the manufacturing of nylon intermediates, as well as its expanding application scope in the textile sector. Similarly, its development as a benzene substitute, as well as its growing usage in the production of cyclohexanone and cyclohexanol, which are utilized as precursors in the production of caprolactam and adipic acid, will boost market share. The cyclic version of hexane is cyclohexane, an alicyclic hydrocarbon with a ring of six carbon atoms. It's a colourless, non-polar, flammable liquid with a detergent-like stench that's utilised in a variety of solvent applications as well as the manufacturing of cyclohexanone and cyclohexanol for solvent usage.
Increasing investments in nylon facilities is one of the main factors expected to boost global cyclohexane market share between 2021 and 2027. Invista Nylon Chemicals Co announced plans in August 2021 to invest over $235 million in Shanghai Chemical Industry Park to quadruple the production of nylon 6,6 polymer in order to fulfil the high demand for engineering plastics in the electrical and other sectors. Given the product's important role in nylon manufacture, developments like these are projected to boost demand for cyclohexane significantly. However, mounting worries about cyclohexane dangers and VOCs' influence on indoor air quality might stymie the industry's growth prospects in the future years.
Companies such as BASF, DSM, ExxonMobil, Sunoco Chemicals, Sinopec Limited (China Petrochemical Corporation), Chevron Philips, and Huntsman Corporation are among the worldwide cyclohexane industry's competitors. These companies are launching new goods and forming partnerships and acquisitions to expand their reach in the worldwide market.
Major developments in cyclohexane market: a snapshot
Increased demand for caprolactam and adipic acid, which are used to create Nylon 66, propels the cyclohexane market forward. As lower switching costs and lesser differentiated goods have lowered supplier capacity in recent years, there has been an increasing incentive in the supply of high-quality items to sustain consumer loyalty.
To better their worldwide position, companies invest extensively in product R&D, technical improvements, and strategic collaborations. Governments have increased manufacturing capacity to fulfil rising demand as a result of rapid urbanisation and expanding economies.
The demand for cyclohexane is boosted by low manufacturing costs and renewable government requirements. During the projected period, demand for cyclohexane is predicted to rise due to technological advancements and investment in a number of applications such as automotive, textiles, and construction.
Cyclohexane Market Scope
| | |
| --- | --- |
| Metrics | Details |
| Base Year | 2022 |
| Historic Data | 2022-2023 |
| Forecast Period | 2022-2032 |
| Study Period | 2022-2032 |
| Forecast Unit | Value (USD) |
| Revenue forecast in 2032 | US$ 42 Bn |
| Growth Rate | CAGR of 5.1 % during 2022-2032 |
| Segment Covered | By End Use, by Application, Regions |
| Regions Covered | North America, Europe, Asia Pacific, South America, Middle East and Africa |
| Key Players Profiled | BASF SE, Sunoco Chemicals, ExxonMobil Chemical, Huntsman Corporation, Cheveron Philips Chemical Company |
Key Segments of the cyclohexane market
By Application
By Industry Vertical
Chemical & Petrochemical
Oil & Gas
Energy & Power
Automotive
Textiles
Construction
Thermoplastics
Paints & Coatings
Food & Beverages
Healthcare
By End-use
By region wise
North America
Europe
Germany
France
UK
Rest of Europe
Asia Pacific
China
India
Japan
Rest of Asia Pacific
South America
Mexico
Brazil
Rest of South America
Middle East and South Africa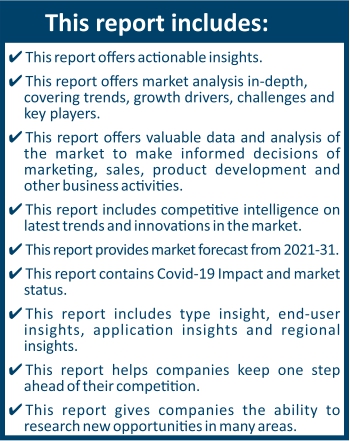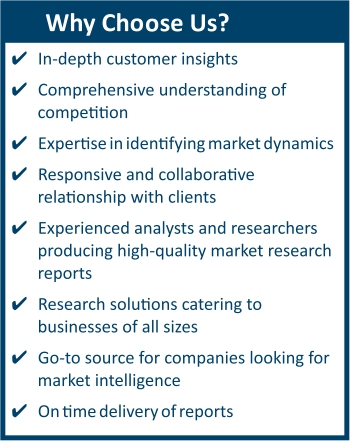 Frequently Asked Questions (FAQ) :
The global cyclohexane market size is expected to reach USD 38.7 billion by 2028.
The cyclohexane market is growing at a CAGR of 5.6% over the forecast period.
The application of the cyclohexane market are Adipic Acid, Caprolactam & others.
Asia Pacific dominated the market for cyclohexane market and accounted for the largest revenue share.
The top companies that hold the market share in cyclohexane market are BASF, DSM, ExxonMobil, Sunoco Chemicals, Sinopec Limited (China Petrochemical Corporation), Chevron Philips, and Huntsman Corporation.