The rising applications of cryogenic control valves in the food and beverage industry is one of the key factors boosting the growth of the global market.
The global Cryogenic Control Valve market is expected to develop USD 3.75 billion by 2028, at a compound annual increase in price (CAGR) of 4.02% throughout the forecast period.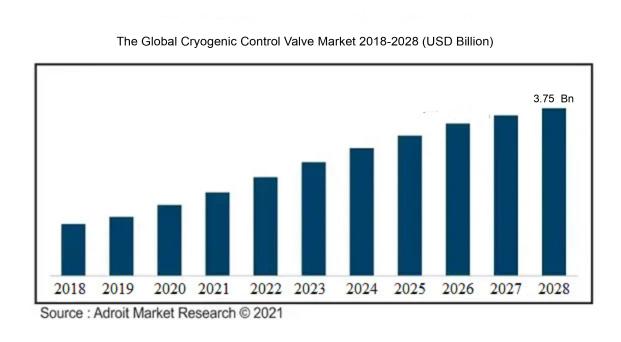 Covid-19 Impact & Market Status
Flowserve was delivering cryogenic ball valves to Pfizer to help boost the production capacity of the COVID-19 vaccine during the ongoing COVID-19 pandemic. Flowserve's Cookeville, Tennessee factory agreed to deliver more than 200 Worcester cryogenic ball valves capable of managing stringent temperature requirements in order to facilitate mass manufacturing of the COVID-19 vaccine. In addition, the increased demand for oxygen is leading to the building of a huge number of oxygen plants, particularly in India. The Defence Research and Development Organization (DRDO) declared that the PM CARES grant initiative will be used to build 500 oxygen plants across India. The cryogenic ball valves market is predicted to develop substantially in the near future, owing to a growth in the manufacture of oxygen plants, medications, and pharmaceuticals.
The Globe Valve Segment will hold the Majority of the Share in the Predicted Timeframe
Globe valves operate both in automated and manual formats. Unlike gate valves, a globe valve may be used to regulate flow or pressures as well as completely shut off flow. Throughout the projected period, it is anticipated to increase demand for cryogenic control valves.
The Tanks & Cold Boxes Segment will hold the Majority of the Share in the Predicted Timeframe
Cryogenic control valves find applications across LNG tank trucks, LNG tank vessels, and LNG storage tanks. Liquefied natural gas (LNG) tank systems are intricate and highly constructed. It's required for liquid gas storage and transportation. LNG tanks are normally positioned near port facilities that are ready for transit, and the liquefied natural gas is held in liquid form before being sent.
In the Coming Years Energy and Power Segment to Claim the Largest Revenue Share
In the previous years, the transfer lines sub-segment accounted for the maximum market revenue, and it is likely to remain to do so throughout the estimated timeframe. The global market for cryogenic valves is expected to be driven by rising production and demand for liquefied gases. The highest proportion of the energy & power segment due to rising LNG demand for power generating applications will boost the market growth.
Asia Pacific Market is projected to be a Maximum Growth Rate in the Future
In the coming years, Asia-Pacific will hold the maximum revenue share, swiftly followed by North American region. Most areas of the regional economy, including oil and gas, paper, and personal care, rely heavily on the chemical industry. Growing population, rising wages, an increase in the number of working professionals, and urbanization have all contributed to increased demand for packaged goods in the area, particularly in India and China.
The chemical industry's high demand, along with a growth in energy consumption, may provide opportunities in the global Cryogenic Control Valve market.
The technology for the transportation, development and storage of LNG has advanced quickly in the last decade. It has also increased the need for high-quality pipes, valves, and fittings. Through aspects such as key design, production, and material selection, valves play a critical role in ensuring the dependability of LNG operations. With the rise in LNG use, cryogenic ball valves and butterfly valves are projected to be in high demand.
Cryogenic control valves are widely employed in air separation facilities for the manufacture of oxygen. The increasing need for oxygen in recent years has also contributed to the expansion of the cryogenic control valves market. Gate valves, globe valves, check valves, lift check valves, stop check valves, ball valves, pinch valves, butterfly valves, plug valves, tilting-disc check valves, diaphragm valves, pressure relief, and, safety valves are all examples of cryogenic control valves used in the gas industry. Typically, cryogenic control valves are used in pilot plants, venting, cryogenics, pressure let-down, oxygen control, nitrogen control, liquefied gases, carbon dioxide, and food production control in the food sector.
Natural gas is produced from the ground and transported and stored at end-user enterprises across the world for a variety of uses. Natural gas may be liquefied over 600 times, allowing for more cost-effective transportation and storage through ships, massive storage tanks, and vehicles. It's done by liquefying it at -196°C. Pipes, valves, and fittings capable of withstanding cryogenic temperatures are employed to maintain this temperature.
The cryogenic control valve is an important component of cryogenic systems because it keeps the entire system's temperature and pressure under check.
With the growing need for industrial gases in sectors such as chemicals, steelmaking, petrochemicals, pharmaceuticals, mining, metals, medicine, environmental protection, biotechnology, and others, demand for the valves listed is expected to skyrocket.
In the market research section dedicated entirely to major players in the global Cryogenic Control Valve market, our analysts provide insight into the financial statements of the top competitors, as well as important breakthroughs, product benchmarking, and SWOT analysis. Some of the industry's major rivals include Samson, Emerson Electric Co., Neles, Crane & Co., KSB MIL Controls Limited, Flowserve Corporation, General Electric Co., Richard Industries Inc, Baker Hughes, and IMI Plc. Market players were defined using financial overviews, company aims, corporate biographies, and current events.
Latest Innovations in the Global Cryogenic Control Valve Market: a Snapshot
Emerson Electric Co. launched the Clarkson KS1 Knife Gate Valve in 2021. This latest technology is intended to extend valve life as well as service intervals in heavy slurry applications while minimizing the total cost of ownership.
In June 2021, Borg CO2 and Baker Hughes signed a memorandum of agreement to work together on carbon storage and capture project. This project will act as a focal point for the decarbonisation of industrial areas in Norway's Viken region.
In June 2020, Marotta Controls, a fast-expanding aerospace and military supplier with a 65-year history in spaceflight, has announced the addition of four new solenoid valves to its CoRe® Flow Controls family.
The goal of the global market research study is to provide thorough data on the global Cryogenic Control Valve market.
Cryogenic Control Valve Market Scope
| | |
| --- | --- |
| Metrics | Details |
| Base Year | 2022 |
| Historic Data | 2018-2019 |
| Forecast Period | 2022-2028 |
| Study Period | 2018-2028 |
| Forecast Unit | Value (USD) |
| Revenue forecast in 2028 | USD 3.75 billion |
| Growth Rate | CAGR of 4.02 % during 2018-2028 |
| Segment Covered | By Gas, By Type, By End User, By Application, Regions |
| Regions Covered | North America, Europe, Asia Pacific, Middle East and Africa, South America |
| Key Players Profiled | Flowserve Corporation (US), Herose Gmbh (Germany), Emerson Electric Co (US), L&T Valves Limited (India), Samson Controls Inc. (US), Cryocomp (US), Parker Hannifin Corp (US), The Weir Group PLC (UK), Velan Inc (Canada), Bray International (US), Bac Valves (Spain), Powell Valves (US), Valco Group (France) |
Key Segments of the Global Cryogenic Control Valve Market
Type Overview, (USD Billion)
Globe Valve
Check Valve
Gate Valve
Application Overview, (USD Billion)
Liquefiers
Tanks & Cold Boxes
Transfer lines
End User Overview, (USD Billion)
Chemicals
Energy & Power
Food & Beverage
Others
Regional Overview, (USD Billion)
North America
Europe
Germany
France
UK
Rest of Europe
Asia Pacific
China
India
Japan
Rest of Asia Pacific
South America
Mexico
Brazil
Rest of South America
The Middle East and South Africa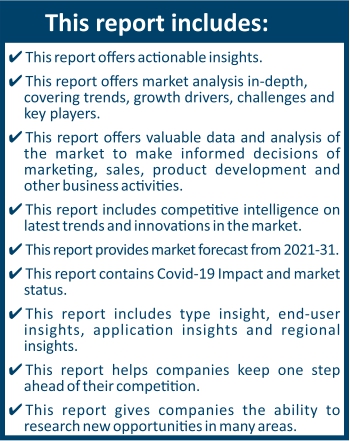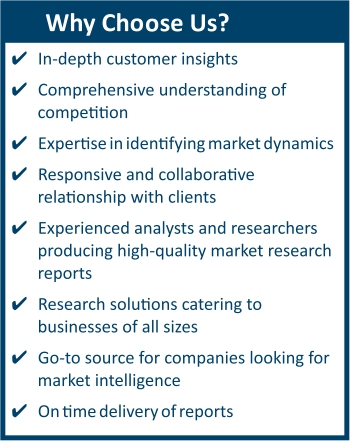 Frequently Asked Questions (FAQ) :
Cryogenic Control Valve Market is projected to reach USD 5,100 Million by 2028, growing at a CAGR of 9% from 2021 to 2028.
Samson, Emerson Electric Co., Neles, Crane & Co., KSB MIL Controls Limited, Flowserve Corporation, General Electric Co., Richard Industries Inc, Baker Hughes, and IMI Plc.
The Global Cryogenic Control Valve is segmented on the basis of Type, Application, End- User And Geography.
The sample report for the Cryogenic Control Valve Market can be obtained on demand from the website. Also, the 24*7 chat support & direct call services are provided to procure the sample report.