One of the factors influencing the credit card payments market is the increased acceptance of digital payment methods by the working population. Emerging countries like India, China, and others have significant working populations with constantly growing discretionary cash flows.
Covid-19 Impact & Market Status
The pandemic has extensive implications in all parts of society. In comparison to other industries, the impact on the credit card industry has largely been mild, and customers are more aware of the advantages of on-demand liquidity. However, the overall output of the company has held steady. The decline in international travel has an impact on foreign exchange fees, a major source of income for credit card firms.
Additionally, the burdens placed on borrowers have led to enormous increases in bad debt. Since the lockout, users have switched from using credit cards for larger purchases to debit cards instead, using debit cards to pay for necessities like food and electricity as well as other essential goods and services.
General-Purpose Credit Cards to Emerge as the Most Lucrative Segment
Based on the card type, the market is bifurcated into general-purpose credit cards and specialty credit cards. The market share of general-purpose credit cards is anticipated to be among the highest overall during the forecast period. The special discounts, rebates, and reward points accumulated while making purchases with a credit card are responsible for the development of this section.
Visa Credit Cards to Remain Atop
Based on the brand, the market is bifurcated into visas, master cards, and others. Out of which, Visa credit cards are estimated to hold the biggest market share during the estimated time frame. Visa credit cards are accepted at more than 44 million merchant locations in more than 200 nations and territories globally, as opposed to Mastercard, which is accepted at 37 ML merchant locations throughout 210 countries and regions.
North America to Render Ample Investment Avenues
North America is expected to hold one of the major market shares during the estimated time frame. It tends to be attributed to a few factors, including the fast reception of Master cards in the locale's economy. Master cards are conveyed by 70% of the population in the US, with 34% of Americans claiming at least three cards in their control. The majority of Americans utilize many credit cards, likely because doing so will increase their credit limits as money is transferred between various channels.
Europe is supposed to develop essentially during the gauge time frame because of the expansion in loyalty programs and Mastercard reward points presented by organizations toward increment in their market share, as well as the developing popularity of Master cards among the young people of developed countries like the U.K., Germany, and others. Furthermore, since individuals in this region are more dependent on cash transactions, many Mastercard providers offer different advancements to develop their market share and income opportunities, which makes a rewarding opportunity for the locale's market.
Credit card use is growing over the world, particularly in developing countries with a growing population. It is due to the convenience of credit card payments as well as the rising use of credit cards.
A credit card permits the cardholder to get cash from a monetary association, normally a bank; cardholders consent to reimburse the cash alongside revenue, as per the guidelines. Further, it can assist organizations with laying out a solid record as a consumer by permitting them to acquire equipment, materials, or stock that they require, making it more straightforward for them to get credits because of their credit score.
The ascent in credit cards among emerging nations alongside a rising populace and ascend in disposable income emphatically affect market development. Presently, 1.06 billion Master cards are being used in the U.S.; in any case, factors, for example, an increase in credit card fraud worldwide are supposed to hinder the development of the global market. On the contrary, technological headways in product offerings, for example, the utilization of blockchain for expanded security, are supposed to provide lucrative opportunities for market expansion during the estimated time frame ensuring an overall growth of USD 800 Billion by 2029 with an annualized growth rate of 10% during the forecast span.
Some of the key factors influencing the development of this industry include alluring incentives for using credit cards, growing Master card acceptance, an increase in co-branded card options, the rising purchasing power of millennials and Gen Z, and a continuous trend away from cash transactions. Additionally, the industry for credit card payments has been strengthened by expedited digital transactions.
The rising interest for cash options for crisis and emergency and down payment funds addresses one of the key variables driving the market. Additionally, there is an expansion in the use of Master cards for buying TVs (television), personal computers, cell phones, travel bundles, and gems. This, alongside the accessibility of reasonable Master cards around the world, is driving the market development of credit card payments.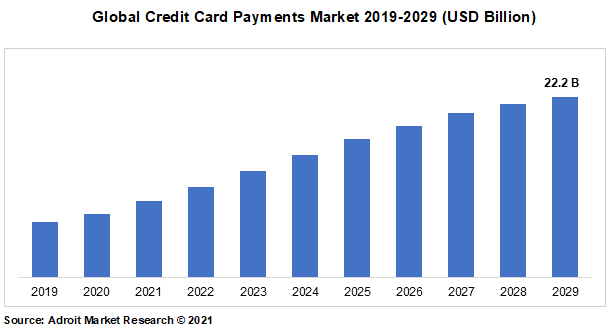 The major players in the global Credit Card Payments market are Barclays PLC, The PNC Financial Services Group, Inc., Capital One, Citigroup Inc., JPMorgan Chase & Co, American Express, Bank of America Corporation, MasterCard, Synchrony, USAA, and others.
The Credit Card Payments market is a progressing sector and is characterized by to own sector frontliners yet aspiring new players going to penetrate the aggressive competitive landscape across the world and native markets. in addition, varied new and aspiring players are up their product lines and upgrading digital capabilities to boost revenue streams amidst the Covid-19 impact.
Latest Innovations in the Global Credit Card Payments Market: A Snapshot
In March 2021, Mastercard completed the purchase of the account-to-account payment division of Nets. This securing brings top talent and innovative technology, improving our current multi-rail recommendations to empower more prominent access, choice, and flexibility in how individuals need to pay and get compensated.
American Express and Nova Credit announced in December 2021 the expansion of credit access to people who have immigrated to the US from Brazil, the Dominican Republic, Nigeria, and Kenya. With the addition of this ground-breaking digital capability, immigrants from nine different countries are now able to easily and swiftly apply for individual American Express® Cards and begin developing their U.S. credit histories.
December 2021- As interest in cryptocurrency and digital assets grows, another companion joins the Mastercard Start Way Crypto startup commitment program, which is devoted to investigating and taking care of genuine issues for individuals and organizations all around the world using blockchain innovation. According to Mastercard, the five new companies that have joined the initiative are Envel, Kash, Ava Labs, LVL, and NiftyKey.
In May 2019: Visa completed the acquisition of Earth Port, a company based in the UK, giving the card programme access to the $80 trillion account-to-account payments industry.
Credit Card Payments Market Scope
| | |
| --- | --- |
| Metrics | Details |
| Base Year | 2021 |
| Historic Data | 2019-2020 |
| Forecast Period | 2022-2029 |
| Study Period | 2019-2029 |
| Forecast Unit | Value (USD) |
| Revenue forecast in 2029 | USD 800 billion. |
| Growth Rate | CAGR of 10% during 2021-2029 |
| Segment Covered | Card Type, Brand , Regions |
| Regions Covered | North America, Europe, Asia Pacific, Middle East and Africa, South America |
| Key Players Profiled | Barclays PLC, The PNC Financial Services Group, Inc., Capital One, Citigroup Inc., JPMorgan Chase & Co, American Express, Bank of America Corporation, MasterCard, Synchrony, USAA, and others. |
Key Segments of the Global Credit Card Payments Market
Card Type Overview, 2019-2029 (USD Billion)
General Purpose Credit cards
Specialty and Other Credit Cards
Brand Overview, 2019-2029 (USD Billion)
Regional Overview, 2019-2029 (USD Billion)
North America
Europe
Germany
France
UK
Rest of Europe
Asia Pacific
China
India
Japan
Rest of Asia Pacific
South America
Mexico
Brazil
Rest of South America
Middle East and South Africa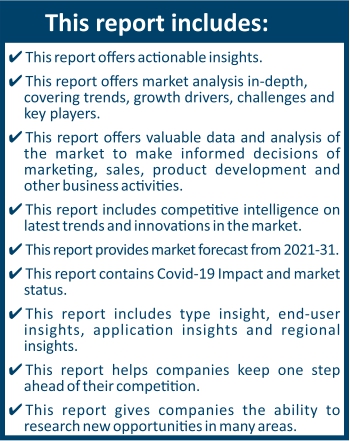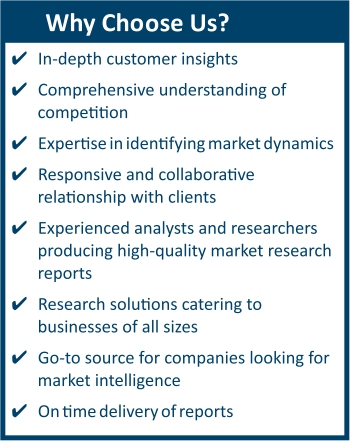 Frequently Asked Questions (FAQ) :
The market value of credit card payments market in 2029 was USD 800 billion.
The credit card payments market is growing at a CAGR of 10% over the forecast period.
The top companies that hold the market share in credit card payments market are Barclays PLC, The PNC Financial Services Group, Inc., Capital One, Citigroup Inc., JPMorgan Chase & Co, American Express, Bank of America Corporation, MasterCard, Synchrony & among others.