Shifting consumer preferences from synthetically acquired colouring compounds and toward organically derived colouring substances is driving the global copper chlorophyll market.
Covid-19 Impact & Market Status
COVID-19 has a significant influence on consumers and the economy. In terms of both manufacturers and users, Asia-Pacific nations lead the Global Copper Chlorophyll Market. China's curtailed supply chain activities in 2019 had a big impact on enterprises all over the world, disrupting the electronic & semiconductor value chain. Furthermore, the corona virus pandemic forced governments throughout the world to implement lockdown measures that cut sales and manufacturing income, causing severe disruption to the global economy. As a result, even by end of 2022, the copper chlorophyll market is expected to grow.
Powder Copper Chlorophyll Will Propel The Global Market Growth
The copper chlorophyll is water soluble and since powder is easy to transport and handle for industrial purposes. it is widely utilised in food and beverages, chemical & paint & dye industries. Since copper chlorophyll is a natural product it is preferred by consumers as well as industries. Liquid copper chlorophyll is also used as an additive in food and beverages industry, additionally it is also been heavily used in pharmaceutical industry where copper chlorophyll acts as main ingredient for medicine especially in diabetes related medicines.
Food & Drug Industry Will Dominate The Global Copper Chlorophyll Market.
As we know Diabetes is the most widespread disease in the globe hence demand for diabetic medicines and preventive measures are also in a rise. Copper chlorophyll has been a active ingredient in the drug industry hence drug & pharmaceutical industry will dominate the market followed by food industry, copper chlorophyll is water soluble and is being used as a natural food colouring agent however it can be only used as a substitute for green colour, it also does provide benefits such as improved digestion, maintaining healthy blood pressure, etc.
APAC Region Is Dominating The Global Copper Chlorophyll Market Market.
Because of the increasing need for grid infrastructure renewal, the United States accounted for more than 70 percent of the North American copper chlorophyll market. The business environment will be positively influenced by the increasing usage of bespoke goods and smart control switching technology. The Department of Energy re-enacted the Building America initiative in 2015, with the goal of ensuring the nationwide convergence of a renewable electrical network. The industrial environment will be shaped in the future by continuous regulatory changes favoured by the easy deployment of advanced switching technology.
By 2029, the Chinese copper chlorophyll market is expected to hit USD 200 million. The potential of the sector will be stimulated by rapid urbanisation combined with commercial enterprises in accordance with significant economic expansion.
Product demand will be fueled by rising supply security concerns along with continuing regulatory reforms relating to large-scale renewable integration. The sector, which is seeing significant development of manufacturing units in accordance with mass production capabilities, is expected to continue to grow rapidly across the country.
The Global Copper Chlorophyll market is estimated to reach close to CAGR of 6.70 percent and near to $1.50 billion by 2029.
The Global Copper Chlorophyll Market is being driven by factors such as rising market for high value-added foods and drinks, a growing elderly population, and the expansion of the global healthcare industry. The increasing demand for organic food items and increasingly health-conscious customers are primarily driving copper chlorophyll market. Furthermore, people's growing knowledge of nutritional supplements is fueling Global Copper Chlorophyll Market expansion.
Chlorophyllin is the active element in a number of internally administered preparations[medical reference needed] designed to eliminate smells related with incontinence, bowel resections, and other similar operations, as well as general body odour. Because of its antibacterial properties, it has also been utilised as a home treatment to treat pimples and skin disorders such as pimples and blackheads in recent years. The Global Copper Chlorophyll market growth for copper chlorophyll via the food sector is driving this market forward. Copper chlorophyll is utilised as just an antioxidant and colourant in food goods, and as a result, global demand is growing. Furthermore, increased knowledge of the advantages of copper chlorophyll is driving up demand globally fostering the Global Copper Chlorophyll market.
Copper chlorophyll is used in food and drinks. It offers a number of health advantages, including antioxidant capabilities, internal deodorant effects that help conceal faecal odour, and anti-cariogenic properties.
Copper compounds of chlorophyll market development is mostly due to their wide range of applications. It is widely used as a food colourant because it produces a dark green colour and is heat and light resistant.
Copper chlorophyllin (Cu-Chl) is a food colourant generated from chlorophyll that is sold as a complicated blend of various chlorin molecules. Several investigations have found significant variation in the mixture's composition, as well as the existence of porphyrins and uncopped chlorin derivatives. The consumption of chlorophyllin as well as its relationship to potential health benefits has also been the subject of several studies, with the findings pointing to the possibility that this compound could be used not only as a food colourant, but as a potentially biologically active product with anti - carcinogenic, anticarcinogenic, and antioxidant properties; however, the mechanisms of action are still unknown. For the research of its possible health-related uses, information of its absorption, bioavailability, and subsequent bioactivity is required.
Chlorophyllin is a derivative of the chlorophyll pigment found throughout all green plants. It also contains a number of health advantages, such as antioxidant activity and so on. Chlorophyllin is a chlorophyll derivative that may be used in food as an additive. It's made from a naturally occurring pigment found in green crops and algae. Chlorophyllin has been linked to a variety of health advantages, including decreasing blood pressure, slowing tumour development, treating dementia, and preventing radiation poisoning.
Copper Chlorophyll is a chemical molecule made up of copper and chlorophyll. It would have the capability to absorb light energy and transform it into chemical energy that plants can utilise. All photosynthetic organisms include chlorophyll, a green pigment. Chlorophyll's primary function is to absorb sunlight and convert its energy into sugar from water and carbon dioxide.
Chlorophyllin has been shown to reduce dietary additive-induced genotoxicity (by increasing the expression of the DNA repair enzymes p53 and PARP) and mitochondrial dysfunction, suggesting that it might be utilised as a therapeutic tool to treat illnesses like diabetes and cancer. It has been demonstrated to influence a variety of protein activities, including cytokine protein expression. These beneficial properties is driving the demand of copper chlorophyll across the world anticipated to be a growth opportunity to the global copper chlorophyll market.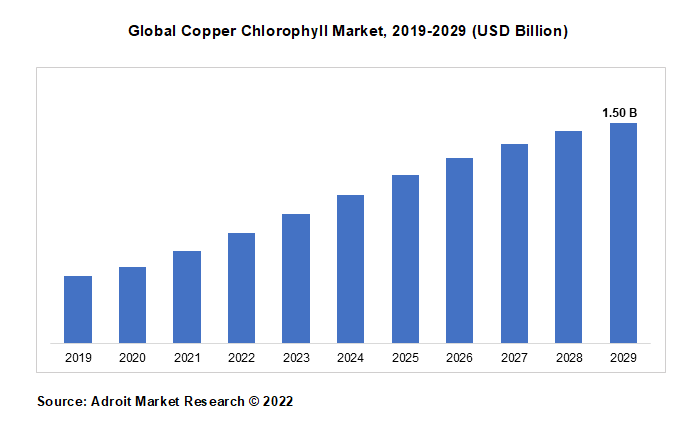 Key players operating in the global copper chlorophyll market include Aarkay Foods, Vinayak Ingredients, Sunfull Bio-tech, Hawkins Watts, HaiNing FengMing Chlorophyll, Guangtongbao Pharmaceuticals, and DDW among others.
The 20 percentage of the market is dominated by top 3 players that is DDW, HaiNing FengMing Chlorophyll, Hawkins Watts.
Latest Innovation in the Global Copper Chlorophyll Market: A snapshot
March 2020 Because customers are becoming more concerned about the origins of their food, we developed the veriphylTM range, which consists of chlorophyll and chlorophyllin products obtained locally, extracted entirely from grass and alfalfa, and tested for purity at our Burton-on-Trent plant. All garbage is reused, repurposed, or converted to energy at the facility, which is powered by a 50kWH solar system. Our veriphylTM powder production process even lowers single-use plastics by cleaning and recycling containers.
Hawkins Watts is honoured to represent several of the world's leading specialty ingredient producers. Ballntyne, DDW, herbafood, LBG SIlica, and Ingredion are examples of companies.
Copper Chlorophyll Market Scope
| | |
| --- | --- |
| Metrics | Details |
| Base Year | 2020 |
| Historic Data | 2018-2019 |
| Forecast Period | 2021-2028 |
| Study Period | 2018-2028 |
| Forecast Unit | Value (USD) |
| Revenue forecast in 2028 | USD 1.50 billion |
| Growth Rate | CAGR of 6.70 % during 2021-2028 |
| Segment Covered | Type, Application, Regions |
| Regions Covered | North America, Europe, Asia Pacific, Middle East and Africa, South America |
| Key Players Profiled | Aarkay Foods, Vinayak Ingredients, Sunfull Bio-tech, Hawkins Watts, HaiNing FengMing Chlorophyll, Guangtongbao Pharmaceuticals, and DDW among others. |
Key Segments of the Global Copper Chlorophyll Market
Type Overview, 2019-2029 (USD Billion)
Application Overview, 2019-2029 (USD Billion)
Food Industry
Drug Industry
Chemical Industry
Others
Regional Overview, 2019-2029 (USD Billion)
North America
Europe
Germany
France
UK
Rest of Europe
Asia Pacific
China
India
Japan
Rest of Asia Pacific
South America
Mexico
Brazil
Rest of South America
Middle East and South Africa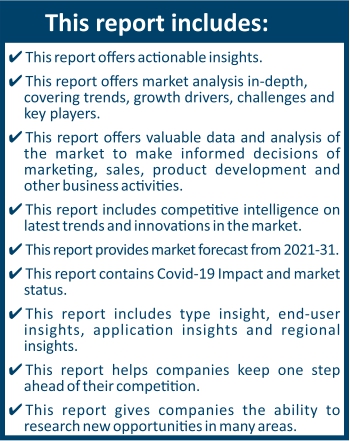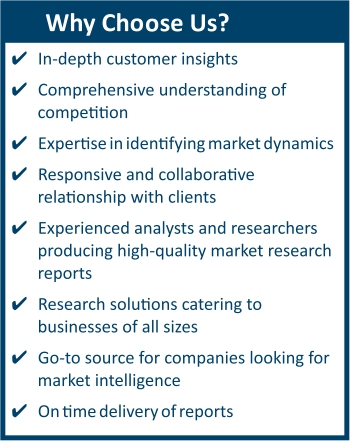 Frequently Asked Questions (FAQ) :
The market value of copper chlorophyll market in 2029 was USD 1.50 billion.
The copper chlorophyll market is growing at a CAGR of 6.70% over the forecast period.
The application of the copper chlorophyll market food industry, drug industry, chemical industry and other.
Asia Pacific region dominated the market for copper chlorophyll market and accounted for the largest revenue share.
The top companies that hold the market share in copper chlorophyll market are Aarkay Foods, Vinayak Ingredients, Sunfull Bio-tech, Hawkins Watts, HaiNing FengMing Chlorophyll, Guangtongbao Pharmaceuticals & among others.