One of the key reasons propelling the expansion of this market is the increasing demand for 3C coatings from the electronics and automotive industries. The need for 3C coatings is being driven by the rise in popularity of mobile phones, PCs, and other consumer electronics gadgets. These coatings offer defence against scuffs, abrasions, and other wear and tear brought on by regular use.
The market for 3C coating is also anticipated to develop as demand for premium cars and electric vehicles rises. Additionally, the market is anticipated to develop as a result of rising environmental concerns and the rising need for lightweight automobiles. Additionally, the increasing application of 3C coatings in the aerospace sector is bolstering market expansion. New opportunities in this market are projected to arise with the introduction of superior coating materials with improved characteristics and performance.
As it becomes more crucial to safeguard the environment with coatings that are not only efficient but also safe to use, there is a need for the 3C Coating Market. Corrosion, rust, and other types of damage are prevented by 3C coatings, which also aid in lowering energy use. Utilizing 3C coatings can lessen the waste produced during manufacturing processes, enhance air quality, and assist minimise emissions. These coatings can also aid in extending the lifespan of parts and components utilised in industrial environments. The need for 3C coatings increases along with the desire for environmentally friendly alternatives.
A form of coating used to shield a product's surface from corrosion is called a 3C coating. Chromium, copper, and silicon are commonly used in combination to create this kind of coating. Products that are exposed to extreme temperatures or severe conditions frequently have the 3C coating applied.
Additionally, the 3C coating offers outstanding defence against erosion, wear, and abrasion.
With a value of USD 5.2 billion in 2021 and an expected value of USD 8.0 billion by the end of 2031, the global 3C coating market is anticipated to grow at a CAGR of roughly 5.2% during the forecast period 2021-2031.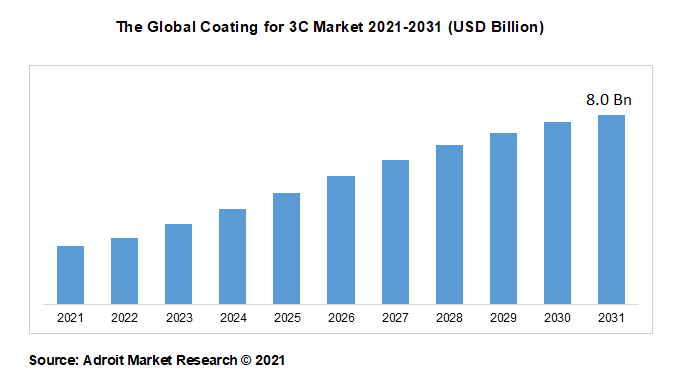 Electronic devices like smartphones, computers, and home appliances can be coated with a 3C coating to protect them from corrosion and scuffs. Multiple layers of a polymeric coating are used to shield the device from water, dust, and other environmental factors.
The high cost of 3C coatings is one of the main market restraints. Since it is a relatively new technique, carbon-coated copper, or 3C coating, is still in the development phase. The pricey raw materials and labour-intensive manufacturing procedures are to blame for the high cost of this coating. The market for 3C coatings is also constrained by end users' ignorance of this technology.
Additionally, a market limitation is the fluctuating cost of the raw materials used to make 3C coatings. The strict environmental laws and standards have made it even more difficult for this market to expand. Their use has also been constrained by the high startup costs for production units that produce 3C coatings. Nonetheless, despite all of these obstacles, the 3C coating industry is anticipated to expand significantly over the coming years.
3C coatings are produced by a large number of companies, but some of the leading ones are PPG Industries, Akzo Nobel N.V., BASF SE, DuPont de Nemours Inc., and Sherwin-Williams Company. These businesses provide their clients with a wide variety of products. To further address customer needs, they have built research and development facilities to create novel 3C coatings.
Segment Analysis
The Thermosetting Coating Segment emerged as the Most Lucrative Type
The 3C Coating Market is divided into two groups based on type: UV Curing Coating and Thermosetting Coating. Due to its exceptional qualities, including high impact strength, outstanding adhesion, and chemical and water resistance, the thermosetting coating category is anticipated to hold the biggest market share in the 3C Coating Market throughout the projection period.
The Most Prominent Application is the Mobile Phone Segment
The 3C Coating Market is divided into mobile phones, computers, home appliances, and other segments based on applications. Due to the rising demand for smartphones around the world, the mobile phone category is anticipated to hold the biggest market share in the 3C Coating Market during the forecast period.
The Asia Pacific Region to render Ample Financing Opportunities
The 3C Coating Market is categorized into North America, Europe, Asia-Pacific, South America, and Middle East & Africa on the basis of regions. Due to customers in developing nations like China and India increasingly adopting cutting-edge technology, Asia-Pacific now occupies a sizable share of the global 3C coating market.
COVID-19 Impact and Market Status
The worldwide economy as well as other industries have suffered as a result of the COVID-19 epidemic. Due to supply chain interruptions and a decline in consumer demand, the electronics sector has been among the most severely impacted. For businesses in this industry, this has led to a decline in production levels and sales. These trends are also anticipated to have an effect on the 3C coating market, as the fall in electronic component output is anticipated to result in a decrease in demand for 3C coating products.
Additionally, because of the current global health issue, various businesses are predicted to have trouble importing and exporting commodities, which will increase costs and lower earnings. The 3C coating market is anticipated to expand steadily over the projected period, despite the difficulties provided by COVID-19.
The primary reason for this is the rising demand from a variety of end-user industries, including the automobile, aerospace and defence, electronics and telecommunications, and medical sectors. Demand for 3C coatings, which offer improved protection against mechanical wear & tear while simultaneously lowering component weight, is being driven by the rising preference for lightweight components across various industries. Technology developments are also producing items with higher performance features, which is promoting their acceptance across different industries. Over the anticipated term, this is anticipated to fuel the market for 3C coatings.

Recent Developments in the 3C Coating Market
• Toray Industries, Inc. unveiled the incredibly strong and lightweight 3C coating for usage in the automotive industry in February of 2021. A novel binder formulation that has better adhesion, flexibility, heat resistance, and corrosion resistance qualities form the foundation of the new coating. Additionally, it has the ability to shield painted surfaces from UV rays and other environmental hazards. Additionally, it is easily applied to metal substrates including aluminium, steel, and stainless steel, providing automobile OEMs with a cost-effective alternative.
• A new water-based 3C coating for consumer electronics and IT devices including laptops and tablets was introduced by BASF in March 2021. Superior scratch resistance and anti-fingerprinting are features of the product. In addition, the product is free of harmful substances like lead or heavy metals, making it a more environmentally responsible option than typical products made with solvents.
• A new 3C coating technology was introduced by Axalta Coating Systems in August 2020 that was created especially for the automotive and aerospace sectors. In comparison to competing for goods on the market, the product has better durability and high gloss retention. It is also effective in preventing corrosion and other environmental effects, making it the perfect choice for usage in corrosive conditions.
Coating for 3C Market Scope
| | |
| --- | --- |
| Metrics | Details |
| Base Year | 2022 |
| Historic Data | 2020-2021 |
| Forecast Period | 2022-2030 |
| Study Period | 2020-2030 |
| Forecast Unit | Value (USD) |
| Revenue forecast in 2030 | USD 8.0 billion |
| Growth Rate | CAGR of 5.6 % during 2021-2030 |
| Segment Covered | Type, Application, Regions |
| Regions Covered | North America, Europe, Asia Pacific, South America, Middle East and Africa |
| Key Players Profiled | PPG Industries, Akzo Nobel N.V., BASF SE, DuPont de Nemours Inc., and Sherwin-Williams Company. |
Key Segments of the Coating for 3C Market
Type Overview, 2021-2031 (USD Billion)
• Thermosetting Coating
• UV Curing Coating
Application Overview, 2021-2031 (USD Billion)
• Mobile Phone
• Computer
• Home Appliance
• Others
Regional Overview, 2021-2031 (USD Billion)
North America
• U.S
• Canada
Europe
• Germany
• France
• UK
• Rest of Europe
Asia Pacific
• China
• India
• Japan
• Rest of Asia Pacific
South America
• Mexico
• Brazil
• Rest of South America
• Middle East and South Africa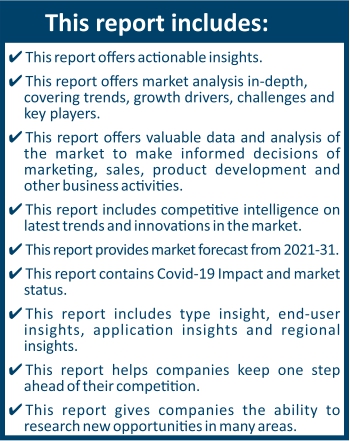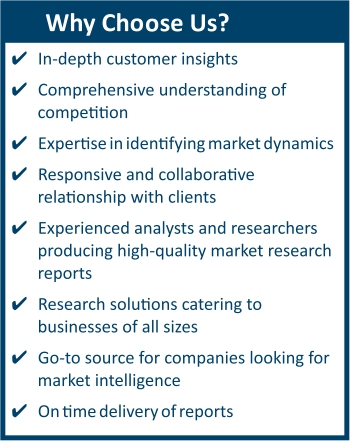 Frequently Asked Questions (FAQ) :
The global Coating for 3C market size projected to reach USD 8.0 billion by 2031.