Growing demand for coalescers in natural gas industry is driving the global coalescers market.
The value of the Coalescers market is projected to grow to US$ 991 million with an estimated CAGR of 4% by 2028
Covid-19 Impact & Market Status
The COVID-19 pandemic had an effect on the market in 2020, causing output and exploration to decline. Due to a dearth of semi-skilled workers and suppliers that provided raw materials, refineries were forced to limit their operations. Since then, demand in end-use industries such as transportation has deteriorated greatly. The epidemic, on the other hand, prepared the door for new corporate norms in which automation plays an unmistakable role. Furthermore, the oil and gas industries have been continually improving their strategy frameworks to combat the after, which has a direct influence on the electrostatic coalescers.
This report studies and analyzes all the significant aspects of the global coalescers market, emphasizing particularly the role of each aspect in the growth of the global coalescers market. The key activities influencing the market are reviewed in the report. Also the activities conducted by the leading countries like India, United Arab Emirates, Russian Federation, China, US, France, Germany, and more to stay competitive in the market are highlighted in the report. The main challenges facing the global market along with a detailed explanation on why it is necessary to solve the problem are included in the report.
The Oil Industry Is Likely To Propel The Market Growth
The oil and gas business are the primary driver of the global coalescers market owing to factors such as persistent investment, development, and mergers and acquisitions. Water nanoparticles and droplets are removed from gas using a coalescing filter. Oil-free air filters are utilized in various applications such as spray painting, air measuring, printing, and packing. The key reasons driving the expansion of the oil and gas business are a rise in energy consumption, technological modernisation, and steady investment. The expanding energy transition and accompanying investment by investors to maintain market potential propels the oil & gas sector to new highs. There has been a surge in investments in production, exploration, and refining projects, which boosts consumption for the coalescing filter and so increases market growth throughout the projection period.
North America Emerges As The Market Leader In The Coalescers Market
Despite the rising abundance of other energy sources that continues to play a major part in the global economy, with the United States, as the world's largest producer, relying heavily on the sector. Electrostatic coalescers play an important part in the industrial chain. Continuous advances in mechanism research, applied electric enhancement, and the use of pre-coalescing steps have resulted in considerable gains in the performance and reliability of North American markets.
Due to the availability of vast infrastructural facilities as well as having the world's third largest oil and gas resource, Asia Pacific boasts a diverse range of small to medium size coalescer manufacturers. The region is well-known for research and development, as well as for embracing and investing in cutting-edge technologies.
The global coalescers market has seen consistent growth, which has resulted in a drop in sales; nonetheless, the global coalescers market is expected to display an optimistic growth prognosis in the long term. Coalescers are often used for fluid separation during product purification process in downstream oil and gas activities in the petrochemical sector. It can also be used to keep refining equipment from corroding. In the petrochemical industry, they are utilised as part of filtration systems to remove water vapour from goods before storage.
These factors encourage further adoption of coalescers collectively infeuncing thumping growth of global coalescers market estimated to reach close to USD 2.43 billion at a CAGR of 3.7% during 2022-2029.
Growing research & development in the coalescers market is the primary driver of the market. Increasing investment in the oil and gas sector, increased production and exploration activities, drive global coalescers market expansion throughout the projection period. Furthermore, considerable growth in investments in the petroleum and chemical sectors, which serves to boost demand for coalescing filters furthering the development of global coalescers market.
Increasingly tough competition in the oil and gas industry is causing their attention to shift to improved coalescing technologies, creating demand for electrostatic coalesces. Global oil output has expanded in response to the fast-expanding need for energy. When crude oil is produced in huge quantities, such as in offshore activities, it is often laden with a larger percentage of solids, including salts. As a result, market demand has been constantly increasing. Massive competition from offshore manufacturing facilities, as well as the necessity to update to the newest process technology in order to stay ahead of competitors, drives market demand for coalescers.
A coalescer, also known as a coalescing filter, is a device that uses the concept of coalescence to segregate fluid mixtures into distinct components. A coalescer's function is to split a liquid mixture into its different components by pressing them together. The liquid combination is often fed into the device while still fluid, frequently through a porous media. The fluid mixture is pushed against the medium's wall, where it hardens and assumes the shape of a solid mass. The solid can then be further treated or utilised as is.
Coalescence is a technique for separating the constituents of homogeneous or heterogeneous mixes and emulsions. Coalescing filters come in a variety of configurations and are used in a variety of sectors, including oil and gas and chemical facilities. Gas coalescers, oil coalescers, fuel coalescers, and condensate coalescers are common varieties that may be used for water-gas separation.
It is made up of numerous deflector walls or screens. The filter is fed a stream of fluid to be separated, and the deflector screen out the different components by retaining them in distinct portions. As a result, the components can be retrieved in their purest form, while impurities are melted away for refinement or incineration.
The screening method is based on physical qualities of the constituent molecules, such as molar mass and density. In water-oil separation, the baffle walls of the coalescing filter lead the densed oil molecules in one way to a sewage point, while the water vapour molecules flow through the filtration system to coalesce and be gravitationally drained out of the system. Similarly, in gas-water separation, 'wet gas' is injected into the coalescer inlet, diffuses, and departs as dehydrated gas through an output port. Denser water molecules combine and sink to the tank's bottom for drainage.
Basically, there are two types of coalescers i.e., electrostatic, and mechanical, depending upon their operation mode. Electrostatic coalescers use an AC or DC current, or both, to promote droplet coalescence in fluid mixes. It works by delivering an electrostatic current through the fluid, which destabilises the emulsion and causes the molecules to grow in size, leading them to fall into a collection tank for drainage. The created electric field induces forces of attraction between fluid molecules, forcing them to combine to form heavier molecules. Electrostatic coalescers are frequently employed in coastal oil and gas production facilities to separate water-fuel emulsions.
Mechanical coalescers do not use electrostatic charges for separation; instead, they use a succession of filter components or barriers. Mechanical coalescers are used in oil refineries to separate water vapour from hydrocarbon condensate by coalescing water molecules into bigger particles that are subsequently drained from the system. The membrane technology is the common materials utilised in the production of filter components.
Furthermore, increased investment in the mining sector, strong focus on investments by stakeholders in mining projects has increased the demand for coalescing filters. A strong emphasis on R&D to enhance the filtration process represents a potential prospect for the evolution of the coalescers market over the forecasted period.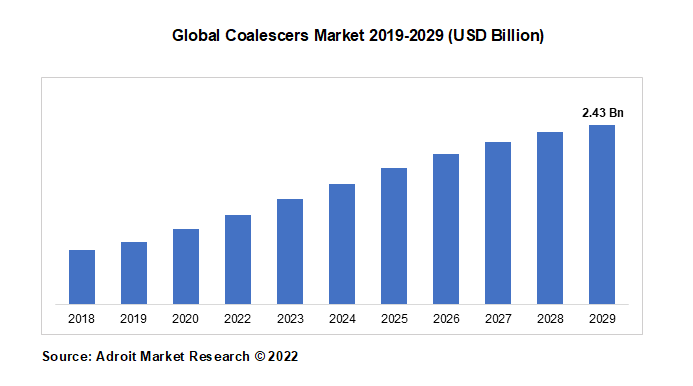 The key market players in the coalescers market includes John Brooks Company, Zebra Skimmers, Alliance Manufacturing, Tenco Hydro, Filter Concept Private Limited, Hydraulics & Pneumatics, Parker Hannifin, among others.
Major Developments in The Coalescers Market: A Snapshot
Atlas Copco recently developed a new UD grade oil coalescer that delivers filtering rates with 40% reduced pressure drops.
A pneumatic-based coalescer has also been created by the Hydraulic and Pneumatic firm.
Coalescers Market Scope
| | |
| --- | --- |
| Metrics | Details |
| Base Year | 2020 |
| Historic Data | 2018-2019 |
| Forecast Period | 2021-2028 |
| Study Period | 2018-2028 |
| Forecast Unit | Value (USD) |
| Revenue forecast in 2028 | USD 2.43 billion |
| Growth Rate | CAGR of 3.7 % during 2021-2028 |
| Segment Covered | Type, Application, End-User, Regions |
| Regions Covered | North America, Europe, Asia Pacific, Middle East and Africa, South America |
| Key Players Profiled | John Brooks Company, Zebra Skimmers, Alliance Manufacturing, Tenco Hydro, Filter Concept Private Limited, Hydraulics & Pneumatics, Parker Hannifin, among others. |
Key Segments of the Global Coalescers Market
Type Overview, 2019-2029 (USD Billion)
Mechanical
Electrostatic
Others
Application Overview, 2019-2029 (USD Billion)
Petrochemical
Fine Chemicals
Refining
Others
End-User Overview, 2019-2029 (USD Billion)
Power Generation
Petrochemicals
Oil & Gas
Refining
Others
Regional Overview, 2019-2029 (USD Billion)
North America
Europe
Germany
France
UK
Rest of Europe
Asia Pacific
China
India
Japan
Rest of Asia Pacific
South America
Mexico
Brazil
Rest of South America
Middle East and South Africa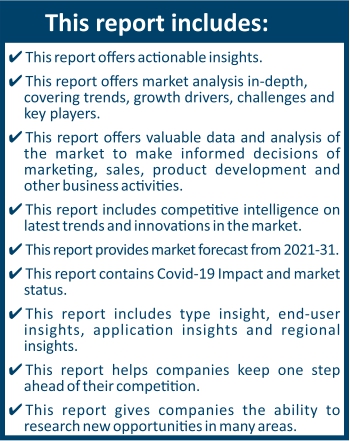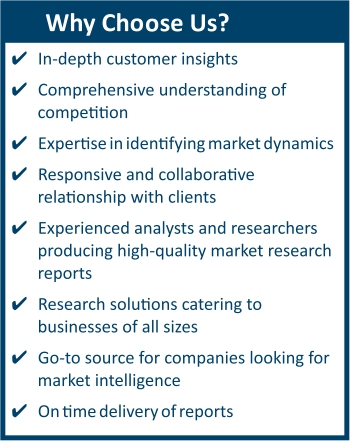 Frequently Asked Questions (FAQ) :
The market value of coalescers market in 2029 was USD 2.43 billion.
The coalescers market is growing at a CAGR of 3.7% over the forecast period.
The application of the coalescers market petrochemicals, fine chemicals, refining and other.
North America dominated the market for coalescers market and accounted for the largest revenue share.
The top companies that hold the market share in coalescers market are John Brooks Company, Zebra Skimmers, Alliance Manufacturing, Tenco Hydro, Filter Concept Private Limited, Hydraulics & Pneumatics, Parker Hannifin & among others.