The industry for cloud security has experienced rapid expansion in recent years. The rise in demand for cloud services across a wider range of cloud-based deployment models in industry verticals, rising use of cloud-based security solutions, the quickly spreading CYOD and BYOD trends, and an increase in cyberattacks as a result of increased digitalization are all factors contributing to this growth.
Impact of covid-19
The software-as-a-service (SaaS) idea is expected to alter the company's operational paradigm. Due to the COVID-19's impact on business operations, it is anticipated that container utilisation would increase, which will inevitably result in a rise in need for dependable security solutions. The scalability and smooth user experience of the cloud are credited for the continually growing trend in demand for hybrid clouds. Additionally, serverless computing and rising DevOps productivity will probably fuel market expansion. Similar to this, enterprises have reported moving more workloads from on-premises and data centers to the cloud in response to COVID-19. While a result, security concerns are expected to stay high as public cloud computing use keeps growing in response to the COVID issue, hastening the transition to remote work settings.
The identity and access management category dominated the market in the given period.
The market share leader was the identity and access management category, which is anticipated to continue to dominate over the projection period. Technologies that fall under the category of identity and access management include multi-factor authentication (MFA), password management, single sign-on (SSO), and profile management (IAM). IAM solution use rises in direct proportion to cloud adoption. Data loss prevention (DLP) is estimated to grow at a quick CAGR during the projected period for the cloud security market as a result of the increased use of data security and network security solutions by companies as a consequence of the rising incidence of data breaches. DLP stands for a collection of specialised solutions that identify, protect, and keep track of sensitive data in organisations by using technology for precise data matching, categorization, and fingerprinting.
To meet the needs, large businesses need to scale their infrastructure.
The market is segmented into big and small and medium-sized businesses based on the size of the firm (SMEs). To meet the demands and brand-new expectations of the remote workforce, large businesses must expand their infrastructure. Additionally, businesses must keep up the infrastructure that supports their services and products. These are a few of the elements that are predicted to help the business cloud expenditure expand by 21%. Small and midsized businesses are projected to cut down on their cloud spending due to a drop in capital expenditures connected to a decline in demand for goods and services as well as budget restriction during the financial crisis.
Healthcare poses lucrative market opportunities for the cloud security market.
High efficiency and fast response times. For mobile apps and linked devices needing strong security and privacy, 5G networks enable boundless communication. Telcos are making extensive use of the cloud's AI and data analytics capabilities. Thus, it is projected that the IT and telecom sector will hold the highest market share. A crucial strategy for digital transformation in the retail industry is the usage of the cloud. Due to the stages of the digital retail strategy, including siloed retail, connected retail, analytics-driven retail, and intelligent retail, strong security solutions are becoming important. Cloud computing is revolutionising the healthcare industry by incorporating real-time data processing, backup & business continuity, and health information exchange into everyday practise. Real-time processing has made data privacy and compliance more important.
North America holds the largest market share in the given period of research.
A significant market share is predicted for North America. By initiating various projects and incorporating research and development into the current solution offerings, government authorities and business actors in nations like the United States, Canada, and others are boosting their investment in security solutions. In order to address AI-driven analytics and shifting attitudes toward personal data, an American MIT researcher developed a new program centered on data privacy. Five distinct technology domains—data privacy, data portability, database systems, AI and machine learning, human-computer interface, and new information architectures—must work together.
The increasing use of cloud computing is one of the main factors boosting market expansion. Large volumes of structured data and mathematical forecast models are used to allow cyber security solutions. The use of cloud technology can carry out this data monitoring in a trustworthy and secure environment.
Increased demand for cloud computing among SMBs, rising investments in cloud infrastructure, and an increase in targeted cyberattacks are all factors that are predicted to contribute to the significant expansion of the global cloud security market. Additionally, it is predicted that market expansion will be fueled by favorable government policies and activities for enforcing and ensuring the choice of cyber safety measures throughout the forecast period. The market's expansion would be constrained by firms' and customers' lack of knowledge of the necessity for protection services.
Cloud security, also known as cloud computing protection, is a group of practices, checks, tools, and regulations that cooperate to safeguard the systems, data, and infrastructure that are hosted in the cloud. On their local servers, where they assume they should have greater control over the data, they believe their data is more trustworthy. It offers all of the features of traditional IT security. For businesses in the sector who are developing a system for cloud technology, it is very important.
The global cloud security solutions and services market was estimated to be worth $325,690 billion in 2022 and is projected to increase to $ 1, 620, 599 billion in 2030 at a CAGR of 15.9%.
Players like Cisco Systems, IBM Corporation, and others are embracing cloud computing for cyber security solutions. These "analytics-as-a-service" (AaaS) solutions, which are the foundation of these cloud computing services, assist end users in quickly identifying and managing unclear hazards. Additionally, the desire for huge storage applications to store and safeguard data using cutting-edge security models is fueling the expansion. Important companies are also putting cloud-based security solutions into practise. They would be able to provide all of their workers with the confidential information required for the international business with the aid of this adoption.
The demand for advanced IT/network security solutions to defend against such assaults is rising dramatically with the introduction of sophisticated security threats and intelligent attack tools. Organizations' traditional security measures fall short in protecting businesses from threats linked to network, cloud, application, and endpoint security. The development of technologically superior competitors by security providers will cost a huge amount of money. The high cost of these solutions significantly restricts their uptake by businesses, especially SMEs. Additionally, when the R&D team grows, security solution providers' capital investment rises. Other problems affecting the sector that have been identified include data loss/leakage, data privacy/confidentiality, and unauthorised access to security platforms.
Leading companies in the market aim to improve their product offerings by bolstering the integration of cutting-edge technologies, including Microsoft Corporation, Cisco Systems, IBM Corporation, Palo Alto Networks, Amazon, Check Point Software Technologies, Microsoft Corporation, Alphabet Inc., and Broadcom Incorporate.
Latest Developments
Check Point Software Technologies Ltd. purchased Avanan's cloud email security business in August 2021. Through this purchase, Check Point Software will be better able to deploy safe email security solutions and defend remote workers against malicious collaboration tools, files, URLs, and phishing across email and networks.
July 2020 – To prevent data breaches, Quick Heal Technologies has introduced its newest cybersecurity solution for enterprises. The company's security solution includes cloud-based email security, data protection, and privacy laws, among other features that help organizations stay protected from security threats and potential data breaches.
Cloud Security Solutions and Services Market Scope
Metrics

Details

Base Year

2022

Historic Data

2020-2021

Forecast Period

2022-2030

Study Period

2020-2030

Forecast Unit

Value (USD)

Revenue forecast in 2030

USD

1, 620, 599

billion

Growth Rate

CAGR of

15.9

% during 2022-2030

Segment Covered

By Security, By Enterprise , By End-user, Regions

Regions Covered

North America, Europe, Asia Pacific, Middle East and Africa, South America

Key Players Profiled

Microsoft Corporation, Cisco Systems, IBM Corporation, Palo Alto Networks, Amazon, Check Point Software Technologies, Microsoft Corporation, Alphabet Inc
Key segments in the global Cloud Security Solutions and Services Market
By Security, 2019-2029 (USD Billion)
Identity and access management
Data loss prevention (DLP)
Security information and event management (SIEM)
Business continuity and disaster recovery
Others (Risk and Compliance Management, etc.)
By Enterprise Size, 2019-2029 (USD Billion)
Large Enterprises
Small and Medium-Sized Enterprises (SMEs)
By End-user, 2019-2029 (USD Billion)
IT and Telecommunications
Banking, Finance, Security and Insurance (BFSI)
Healthcare and Life Sciences
Manufacturing
Retail
Government
Energy and Utilities
Others (Energy and Utilities, Government, Others)
By Region, 2019-2029 (USD Billion)
North America
Europe
Germany
France
UK
Rest of Europe
Asia Pacific
China
India
Japan
Rest of Asia Pacific
South America
Mexico
Brazil
Rest of South America
Middle East and South Africa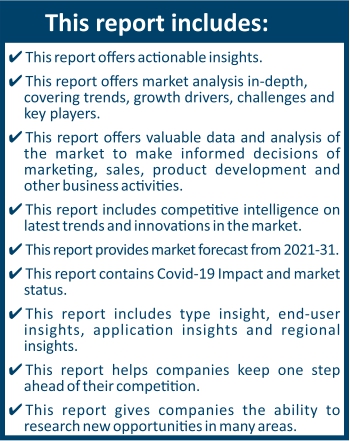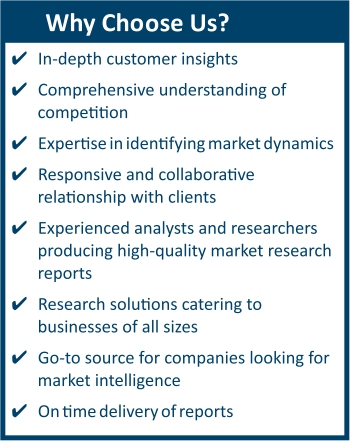 Frequently Asked Questions (FAQ) :
The market value of cloud security solutions and services market in 2030 was USD 1, 620, 599 billion.
The cloud security solutions and services market is growing at a CAGR of 15.9% over the forecast period.
The top companies that hold the market share in cloud security solutions and services market are Microsoft Corporation, Cisco Systems, IBM Corporation, Palo Alto Networks, Amazon, Check Point Software Technologies, Microsoft Corporation, Alphabet Inc & among others.