Market Analysis and Insights
The global Cloud Computing in Healthcare market is projected to reach a value of US$ 90.4 Bn by 2028, growing at a CAGR of 11.52% during the forecast period from 2018 to 2028.
Large volumes of data are being produced by healthcare organizations, including patient-generated data, medical imaging, and electronic health records. The need to store, manage, and analyze this data is fueling demand for big data analytics, cloud computing, and AI-powered solutions, which is opening up new growth potential in the healthcare technology industry.
Cloud Computing in Healthcare Market Scope :
| | |
| --- | --- |
| Metrics | Details |
| Base Year | 2020 |
| Historic Data | 2018-2019 |
| Forecast Period | 2018-2028 |
| Study Period | 2018-2028 |
| Forecast Unit | Value (USD) |
| Revenue forecast in 2028 | US$ 90.4 Billion |
| Growth Rate | CAGR of 11.52 % during 2018-2028 |
| Segment Covered | by Cloud Deployment, by Application, Regions |
| Regions Covered | North America, Europe, Asia Pacific, South America, Middle East and Africa |
| Key Players Profiled | Amazon.com, Inc., Oracle, Athenahealth Inc., Dell Inc., OSP Labs, Euris, IBM Corporation, CareCloud, Inc., ZYMR Inc., Siemens Healthcare GmbH, ClearDATA, Iron Mountain Incorporated, e-Zest Solutions, Microsoft and Koninklijke Philips NV. |
Market Definition
The use of cloud-based technology and services to store, manage, and process healthcare data and applications is referred to as ""cloud computing"" in the industry.
It entails utilizing distant servers, networks, and software architecture to provide healthcare organizations and professionals with on-demand computing resources.
Large amounts of healthcare data, such as patient records, medical imaging, and research data, may be stored and accessed using cloud-based systems because they offer a safe and scalable environment. This enhances patient care and professional teamwork by enabling healthcare practitioners to access crucial information whenever they need it, from any location.
Healthcare organizations no longer need to maintain and upgrade pricey on-premises technology and infrastructure thanks to cloud computing. Instead, they may employ pay-as-you-go cloud services to cut down on operating and capital expenses.
The capacity to swiftly scale computing resources up or down based on the shifting demands of healthcare organizations is provided by cloud-based solutions. This scalability enables healthcare providers to easily manage peak workloads and adapt to changes in the amount of data storage needed.
Key Market Segmentation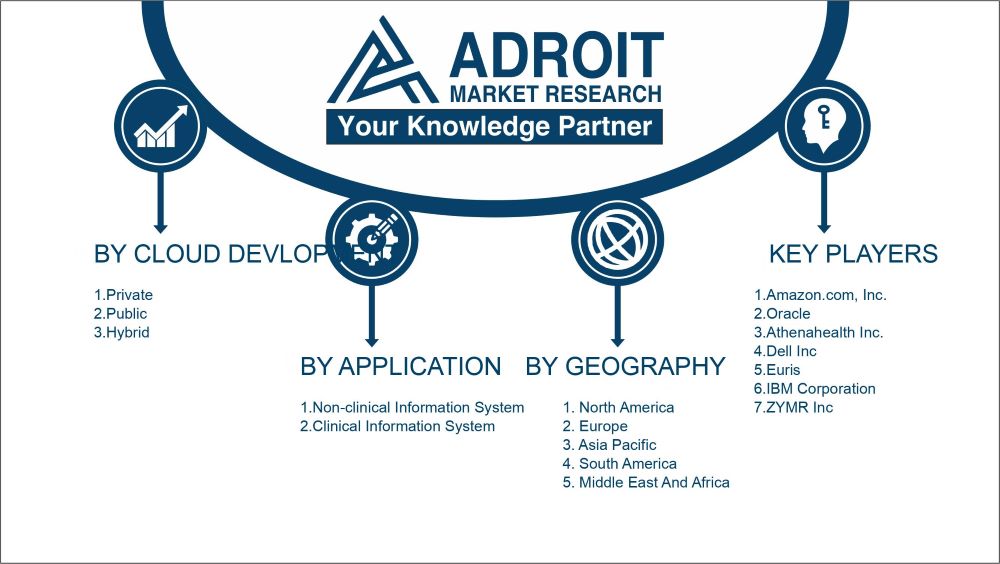 Insights on Application
The Clinical Information System Segment Valued for the Highest Share
Telehealth solutions, computerized physician order entry, PHM (Population Health Management) solutions, electronic medical records, pharmacy information systems, radiology information systems, and others are included in the clinical information system section. CIS (Clinical information systems) have multiplied during the past two decades and are now found in every setting where healthcare is offered. Everywhere, including major tertiary care centers, pharmacies, and blood banks, CIS is present, from simple facilities to large ones. These systems may consist of discrete software applications or be composed of a series of closely coupled components. With the advent of minicomputers, once-simple medical devices may now perform a wide range of healthcare duties, but they still need to be connected to a more comprehensive electronic health record.
Insights on Region
The North American Region Accounted for the Highest Share
Geographically, North America is a significant market player in the healthcare cloud computing space and is anticipated to continue in that vein over the next years with little to no variation. Because of its high rate of adoption of healthcare IT services and continued support from the government sector, the United States is a global leader in the field of cloud computing for healthcare. Over the predicted period, North America is expected to have the largest market share. Patients are more likely to use the patient portal when they are strongly encouraged to do so than when they are not. Through an online gateway, patients may instantly and constantly access their personal health information from any location with a network connection.
Key Company Profiles
Some key players in the global market are Amazon.com, Inc., Oracle, Athenahealth Inc., Dell Inc., OSP Labs, Euris, IBM Corporation, CareCloud, Inc., ZYMR Inc., Siemens Healthcare GmbH, ClearDATA, Iron Mountain Incorporated, e-Zest Solutions, Microsoft and Koninklijke Philips NV.
COVID-19 Impact and Market Status
Telehealth services saw a spike in demand during the pandemic due to the need for social isolation and a reduction in in-person connections. In order for healthcare practitioners to offer remote consultations, monitor patients remotely, and safely store and access patient data, cloud computing was crucial in supporting telehealth systems.
Cloud computing gave healthcare organizations the necessary infrastructure to enable remote work as they developed rules allowing their employees to work from home. Healthcare personnel were able to continue delivering care and services despite reducing physical contact thanks to cloud-based collaboration tools, virtual desktops, and safe access to patient information.
A significant amount of healthcare data, including patient records, COVID-19 test results, and data on vaccination distribution, was generated as a result of the pandemic. Healthcare organizations were able to manage the increasing data volumes with ease because of the scalable storage and processing capabilities provided by cloud computing.
The pandemic hastened healthcare's efforts to undergo a digital transformation, forcing organizations to embrace cloud-based technologies to boost efficiency and simplify operations. The cloud-based migration of electronic health records (EHRs), the use of cloud-based analytics platforms for data insights, and the deployment of cloud-based apps for administrative and clinical tasks were all covered.
Latest Trends
1. By allowing sophisticated data analytics, personalized medication, and automation, AI and ML are revolutionizing healthcare. Large datasets may be analyzed using AI-powered algorithms to find trends, aid in the diagnosis, forecast illness outcomes, and suggest treatments.
2. The accuracy and efficiency of ML algorithms may be improved over time by constant learning and improvement from data. The network of internet-connected wearables, sensors, and medical equipment is referred to as the IoMT.
3. Real-time patient data may be collected and sent by these devices, enabling remote monitoring, the early identification of health problems, and individualized therapy. IoMT devices provide greater patient interaction, increase illness management, and improve diagnostics.
4. Various applications of VR and AR are being employed in the healthcare industry. Medical training, surgical simulations, and patient education offer immersive experiences. By providing virtual consultations and remote surgical aid, VR/AR can also support telemedicine.
Significant Growth Factors
Technology innovations like AI, IoT, and cloud computing are propelling innovation in the healthcare sector. The sector will grow overall as a result of these technologies' increased efficiency, better patient outcomes, and the ability to provide personalized healthcare.
Personalized medicine, which adapts treatment strategies to individual patients based on their genetic make-up, lifestyle, and environmental variables, is receiving more attention lately. Advancements in genetics, data analytics, and AI have made this strategy practical, which has increased demand for connected healthcare services and products.
Digital health solutions have been widely used, and this includes telehealth, remote patient monitoring, and mobile health applications. These technologies increase patient involvement, enable remote care delivery, and improve access to healthcare. Digital health solution adoption was further driven by the COVID-19 pandemic, propelling market expansion.
Restraining Factors
The safeguarding of sensitive patient data becomes a top priority as the healthcare sector embraces digital transformation. The potential for data breaches and unauthorized access makes it difficult to accept new technologies and might impede the development of healthcare technology solutions.
The healthcare sector is governed by stringent rules and compliance standards, such as HIPAA in the US and GDPR in the EU. Adhering to these rules when putting new technology into use can be difficult and time-consuming, which could slow down the rate of innovation and acceptance. Implementing healthcare technology solutions, such as IoT infrastructure, AI platforms, and electronic health record systems, can be expensive at first. Some healthcare organizations could be discouraged from using cutting-edge technology because of these expenses, especially smaller ones with fewer resources.
The healthcare sector continues to face hurdles in integrating multiple healthcare systems and technology, maintaining smooth data interchange, and attaining interoperability. The successful use of healthcare technology solutions might be hindered by the absence of standardized data formats and compatible systems.
Recent Developments in the Global Cloud Computing in Healthcare Market: A Snapshot
• According to Amazon Web Services, a part of Amazon.com, Inc., the second Amazon Web Services infrastructure area in Australia, AWS in Melbourne, was inaugurated in January 2023. More alternatives will be available for organizations, the government, companies, educational institutions, startups, and developers to host their apps and offer end-user services from Australian AWS data centers.
• In October 2022, Oracle offered specialised supply chain solutions for the healthcare sector to assist businesses in the sector in building a more connected patient experience. The most recent sector-specific solutions included in Oracle Fusion Cloud SCM serve the unique needs of healthcare organizations and help them provide better care to patients by simplifying planning, improving accessibility throughout the supply chain, and automating operations.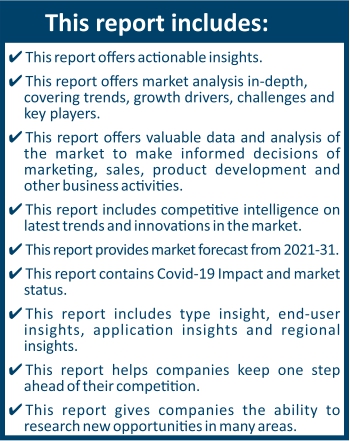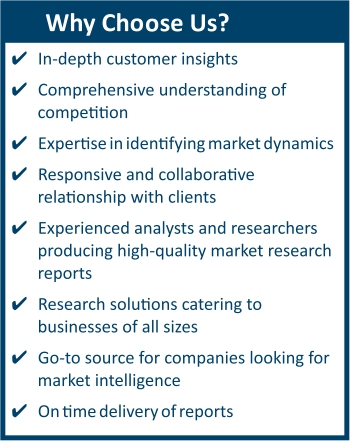 Frequently Asked Questions (FAQ) :
The cloud computing in healthcare market is growing at a CAGR of 11.52% during the forecast period.
By 2028, the healthcare cloud computing market will be worth $90.4 billion USD.