Growing demand for advanced, automated, and efficient accounting solutions and increasing adoption for cloud-based accounting software to magnify growth in the global Cloud Accounting Software Market
The global Cloud Accounting Software market size is expected to reach close to $45.3 billion by 2029 with an annualized growth rate of 19.6% through the projected period.
Covid-19 Impact & Market Status
The report offers an exhaustive overview of the business dynamics and new investment strategies that are being adopted by business leaders across countries and regions to overcome the acute challenges and financial instabilities that have emerged in the post pandemic times.
The report highlights some of the best industry strategies and practices that are adopted by the players across local and global markets. Ever since the Covid-19 broke out in 2019, it has spread aggressively, resulting in rapid declaration by the WHO affirming Covid-19 as a global pandemic and an emergency.
The impact of the pandemic is widespread and the aftermath is well pronounced, gravely affecting the globalCloud Accounting software market. The sudden pandemic and its implications have posed significant challenges such as travel bans, quarantines, and lockdowns.
These developments are hampering operations resulting in supply chain breaches, stock market inefficiencies, and vendor chaos. These are constantly interfering with the normal functioning of industries.
Ever since the outbreak of the global crisis, impact on upstream, downstream, and midstream industries have been appalling. The report delivers a quick ready-to-deploy approach to counter such crisis and steer the globalCloud Accounting software market towards steady growth and systematic progression.
Amidst the pandemic, aligning with new dynamics, globalCloud Accounting software market has been witnessing new dynamics which are further necessitating new business models and approaches to recoup growth and revenue streams.
In this report, inquisitive business players would be provided with sufficient guidelines regarding business transformation, integral to sustain stiffening competition in the pandemic and beyond pandemic era globalCloud Accounting Software market.
Small and Medium Enterprises Services to be the Most Lucrative
The increasing trend of small and medium enterprises collaborating with e-commerce players and integration with other online applications, such as automated bank feeds, automated billing features, among others, is expected to further drive the adoption of accounting software during the forecast period. It helps increase efficiency, as it is used to keep track of all the accounting transactions and manage the money flowing in and out of business. The software has also emerged as a better solution for managing a company's accounts, as it can easily manage account payables, account receivables, business payroll, and general ledger, along with other business modules.
Cloud-based Deployment to Generate More Revenue and Help SMEs
The cloud-based deployment mode has helped the SMEs in reducing the costs and providing IT services that are similar to that of the large enterprises. In addition, in theClouddeployment mode, theCloudservice providers address issues in the database security solution.
North America to Sweep the Largest Revenue Streams Followed by APAC
North America is expected to witness significant growth during the forecast period. The presence of strong and prominent players operating in accounting software across the United States, as well as spending by the United States government for the provision of accounting management systems in various public and private organizations, are likely to drive growth in the North American region.
The Asia-Pacific is expected to grow faster for accounting software, primarily due to factors such as increasing penetration of business accounting mobile applications and higher adoption ofCloudcomputing technologies and solutions across the region. Moreover, the emergence of small businesses and rising investments by SME's in theCloudand the SaaS market are likely to boost the market's growth.
Integration of artificial intelligence with accounting and mobile/app-based accounting software to offer new opportunities in the global Cloud Accounting Software market
Accounting software increases efficiency, as it is used to keep track of accounting transactions, or to manage the money flowing in and out of business. It has emerged as a better solution for managing the accounts of a business, as it can easily manage account payables, account receivables, business payroll, general ledger, and other business modules. Moreover, features that ensure accurate financials of the company, such as time-saving, cost-effective operation and higher overall productivity, are expected to drive the demand. In addition, these factors make this software more deployable for small businesses.
Cloud-based accounting services, both online accessible and via software, are becoming lucrative options for small and medium business owners, as cloud-based offerings address the typical problems related to traditional accounting software. Single user access has been ineffective, when it comes to sharing access to financial and customer details within a team. In addition, customer support for a specific accounting software product is very slow and this affects the accounting requirements of companies. Moreover, over the last three decades, several changes have been observed in financial and accounting software solutions, such as SaaS-based and cloud-based accounting software solutions. These changes are expected to strengthen the demand for cloud-based software.
Further, the accounting software solutions are used to streamline the accounting process, save time, and ensure an error-free transaction between the companies and clients. These systems are designed to increase productivity by archiving, automating, and integrating human resource systems. Implementing accounting software across SMEs helps to reduce errors out of dealings with clients and companies, thereby improving relationships and reputations, while ensuring time to focus on the core business idea.
In present times, cloud accounting software service is steadily replacing the traditional method as it offers flexibility, reduces cost, increases productivity and reduces risk as opposed to the earlier used methods. Other factor such as recent developments in cloud accounting providers are adding new services frequently that can help companies sustain in a highly competitive market, thus fostering growth in the global cloud accounting software market.
Forward-looking players in the global cloud accounting service market are furthering investments towards developing advanced cloud accounting software. The increasing awareness level is significantly pushing the enterprises to deploy comprehensive accounting solutions.
Moreover, as multiple countries worldwide have been facing the challenge of dealing with the coronavirus outbreak and lockdown, more businesses, especially small businesses, have been working remotely. This has increased the demand for more dynamic and remote access to the business financial records and systems by the individuals who need to work on them and those who majorly need to access this timely information accurately to make decisions to manage the financial affairs.
The increasing automation, advancement in automation cloud accounting software increases demand for the accounting software and the adoption of innovative technology increases business productivity and propels many opportunities for future growth of accounting software in the market. The use of innovative or automated cloud accounting software increases productivity of business, optimized financial accounting operations of company in the market. The cloud accounting software provided data security through integration of financial management system, streamlining communications, updating ledger. These factors boost the growth and build more opportunities for growth of market. The latest accounting software has enabled organizations to minimize their human resources.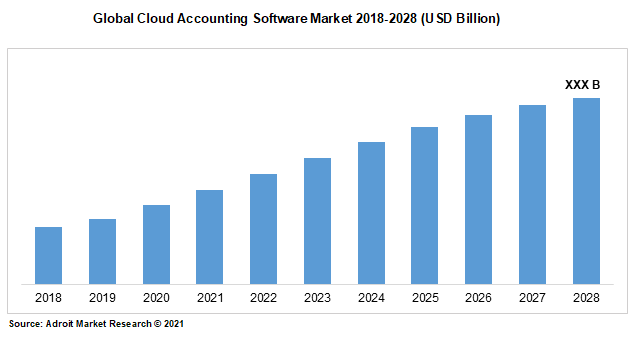 The major players of the global cloud accounting software market are Intuit, Sage, SAP, Oracle(NetSuite), Microsoft, Infor, Epicor, Workday, Unit4, and Xero.
The cloud accounting software market is a rapidly progressing industry and is characterized to have industrial frontliners as well as aspiring new players aiming to penetrate into the aggressive competitive landscape across global and local markets. Additionally, various new and aspiring players are improving their product lines and upgrading technological capabilities to improve revenue streams amidst Covid-19 impact.
Latest Innovations in the globalCloud Accounting Software Market: a Snapshot
In February 2020, Intuit, the maker of TurboTax, QuickBooks, and Mint, also announced that it has agreed to acquire Credit Karma, which is a consumer technology platform with more than 100 million members in the United States, Canada, and the U.K., for approximately USD 7.1 billion in cash and stock. The acquisition will bring together both the technology leaders with a shared goal to help solve the personal finance problems that the consumers face today, regardless of their financial situation.
In April 2019, Infor, a global leader in businessCloudsoftware specialized by industry, announced the completed acquisition of Efficient Frontiers, Inc. dba ReServe Interactive., headquartered in Livermore, Calif. ReServe Interactive is a leading provider of cloud-based sales and catering, restaurant reservations, and floor management software that serves the restaurant, sports and entertainment, event center, golf and country club, and hotel markets in the U.S. and Canada. ReServe Interactive's highly scalable, dynamic, and intuitive sales and catering solution will enable Infor to offer more functionality through Infor CloudSuite Hospitality and increase Infor's presence in non-hotel hospitality venues such as entertainment centers, stadiums, wineries and conference, and convention centers.
In April 2019, RMS partnered M3,Cloudbased financial platform, to offer clients seamless hotel management solutions. Hotels and resorts using M3 accounting and analytics technology can now integrate their property management data from RMS for greater insights into operational performance.
Cloud Accounting Software Market Scope
| | |
| --- | --- |
| Metrics | Details |
| Base Year | 2020 |
| Historic Data | 2018-2019 |
| Forecast Period | 2021-2028 |
| Study Period | 2018-2028 |
| Forecast Unit | Value (USD) |
| Revenue forecast in 2028 | $45.3 billion |
| Growth Rate | CAGR of 19.6% during 2021-2028 |
| Segment Covered | By Component, By Type, By Deployment Model, Regions |
| Regions Covered | North America, Europe, Asia Pacific, Middle East and Africa, South America |
| Key Players Profiled | SAP SE,Infor, Inc. (Koch Industries),Oracle Corporation,IBM Corporation,Zoho Corporation Pvt. Ltd.,Epicor Software Corporation,Workday, Inc,Sage Group plc (Sage Intacct, Inc.),FreshBooks (2ndSite, Inc.),Kingdee International Software Group Co., Ltd. |
Key Segments of the GlobalCloud Accounting Software Market
Deployment Type Overview, 2018-2028 (USD Billion)
Organization Size, 2018-2028 (USD Billion)
Small and Medium Enterprises
Large Enterprises
Regional Overview, 2018-2028 (USD Billion)
North America
Europe
Germany
France
UK
Italy
Spain
Rest of Europe
Asia Pacific
China
Japan
India
Australia
Southeast Asia
Rest of APAC
South America
Mexico
Brazil
Rest of South America
Middle East and South Africa
South Africa
GCC
Rest of MEA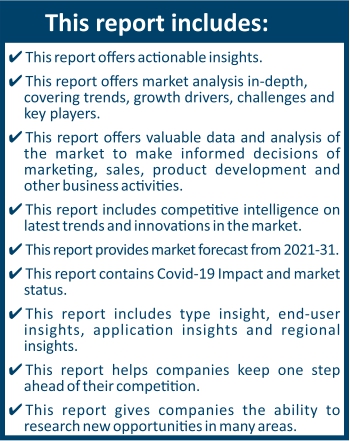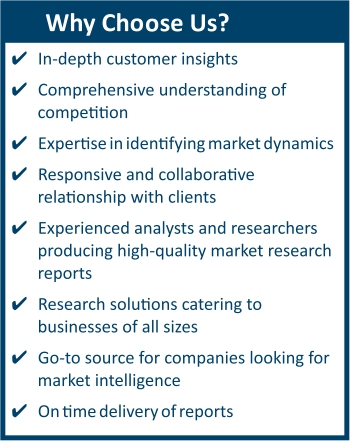 Frequently Asked Questions (FAQ) :
The Cloud Accounting Software Market size is expected to develop revenue and exponential market growth at a remarkable CAGR during the forecast period from 2021–2028
The growth of the market can be attributed to the increasing demand for Cloud Accounting Software owning to the SMEs, Large Enterprises, Other Users Applications across the global level.
Intuit, Sage, SAP, Oracle(NetSuite), Microsoft, Infor, Epicor, Workday, Unit4, and Xero.