The increasing usage of air compressors in industries expanding need for vehicles is driving the global centrifugal compressor market.
The global market for the Centrifugal Compressor is anticipated to develop at a compound annual growth rate (CAGR) of 3.4 % throughout the course of the forecast, to reach USD 40.98 billion by 2028
Covid-19 Impact & Market Status
Owing to high demand for centrifugal compressors in a variety of industries, the global market for centrifugal compressors has grown at an exponential rate. The market for the centrifugal compressors has been hit badly due to COVID-19. However, the market will eventually recover, owing to the critical importance of air compressors in the operations of factories and workshops across industries. Staplers, spray guns, drills, and sanders are also examples of equipment that work well with air compressors.
This report studies and analyzes all the significant aspects of the global centrifugal compressor market, emphasizing particularly the role of each aspect in the growth of the global centrifugal compressor market. The key activities influencing the market are reviewed in the report. Also the activities conducted by the leading countries like India, United Arab Emirates, Russian Federation, China, US, France, Germany, and more to stay competitive in the market are highlighted in the report. The main challenges facing the global market along with a detailed explanation on why it is necessary to solve the problem are included in the report.
Most importantly, considering the descriptive and analytical approaches, the study enables the market players make well-informed decisions based on the market perspectives and recommendations. The report helps the market players in optimizing their action plans and strategies based on the business guidelines and investment recommendations presented in the report. The challenges facing the segments and the market players in current economic situation are given in the global centrifugal compressor market report. The report provides market forecasts through 2028 and profiles key vendors and raw material providers.
Oil and Gas Industry Segment Witnessed More Demand in the Market
Centrifugal compressor gained more popularity in the oil and gas industry. In oil and gas operations, gas lifts are used to compress low-pressure gas to a greater pressure and reuse it at a predefined depth, allowing the liquid stack in the tubing to be reduced. Centrifugal compressor plays a very crucial role in the gas and oil industry. The centrifugal compressor is used for a variety of functions in the oil and gas sector, including gas lift, compression for gas injection, and so on.
With increased environmental consciousness over the previous decade, most nations have intended to reduce their carbon emissions by changing from coal-based power generation to gas-based energy generating concepts, which has aided the worldwide expansion in natural gas production. The rise in natural gas production and utilization for power generation is predicted to continue, supporting the oil and gas industry's need for centrifugal compressors.
Food Industry To Increase The Use Of Centrifugal Compressor
During the projection period, the food and beverage sector is predicted to grow. The product is mostly used to operate valves in automated lines for bottling, filling, and moving substances through pipes, as well as shutting and confirming devices. The increased demand for non-contaminated food and beverage goods will increase the use of oil-free centrifugal air compressors.
Asia Pacific Likely To Be The Dominating Region In The Market
The Asia-Pacific region will constitute for the great majority of the global centrifugal compressor market. The region's principal end-users of these compressors continue to be the oil & gas sectors. The Asia-Pacific region is seeing massive industrial infrastructure expansion, which is driving up demand for power. Because uninterrupted power supply is essential for industrial processes, new power plants must be built. As a result, the advancement of power generation facilities, particularly gas-fired production plants, is likely to boost centrifugal compressor demand throughout the projection period.
Centrifugal compressors are used in turbines as fuel gas boosters to create energy in hospitals, refineries, and other institutions, which opens up new business opportunities. The new compressor provides zero oil pollution, great reliability, improved efficiency, and lower plant energy usage to operators. Increased demand for natural gas in the primary end-user category is predicted to drive market demand for cost-effective and standard compressors furthering the development of global centrifugal compressors market.
Centrifugal compressors are utilised in a wide range of applications, from industrial air compressors to residential air compressors for drying clothing and blowing dryers. In refrigeration systems, centrifugal compressors are used to compress air before it is utilised to eliminate moisture from the air. Thus the centrifugal compressors are witnessing more demand.
The global centrifugal compressor market is expected to be of worth USD 16.03 billion at a CAGR of 4.7% during 2022-2029.
The centrifugal compressor is viewed as a sustainable source of energy, the worldwide centrifugal compressor market is highly positive. Factors driving global centrifugal compressor market expansion include increased usage of air compressors in various sectors, favourable government regulations and policies, rising car popularity, and a favourable economic climate. The market's major focus areas include greater emphasis on R&D and significant growth opportunities in emerging markets.
A centrifugal compressor is a machine that raises pressure by introducing kinetic energy into a constant flow of fluid through the impeller. The compressor uses the centrifugal force of a rotating wheel to compress air. The wheel is housed inside a cylinder that can freely revolve around an axis. The wheel sucks air into and compresses it in the cylinder.
The air is confined in a revolving cylinder, known as an impeller, which is linked to a fan. The air rushes out of the impeller, via the fan, and into a usable region. The centrifugal force allows air to flow outward and upward, resulting in a high-velocity airflow that moves it around the compressor. It also suggests that the energy transfer is caused by centrifugal forces acting on the gas. Centrifugal compressors operate at a fixed pressure. They require less upkeep and are employed on more difficult building sites.
The centrifugal principle is employed by the majority of compressors to drive air or liquid into a chamber via a revolving disc or impeller. Centrifugal compressors are typically suction-type compressors, meaning that air enters the compressor and is sucked into the impeller. The air is then forced into the liquid by the impeller in a compartment where the fluid is squeezed.
A centrifugal compressor forces air through a sealed chamber using a series of rotating impellers. The impellers' high speed produces a powerful stream of air, which may later be employed in applications such as furnaces.
They are commonly used to boost a fluid's pressure and flow rate, which is useful in many industrial applications. The primary benefit of employing a centrifugal compressor is that it can offer high-pressure, high-flow rates while needing little space or electricity. In rare situations, these compressors may even generate enough pressure to work in reverse mode, allowing them to be utilised to lower fluid pressure.
They are extremely efficient and can be significantly smaller than reciprocating compressors of the same displacement. They are also lighter, which increases engine efficiency. Centrifugal compressors are frequently utilised to replace multiple-lung engines on helicopters and small planes due to their small size.
The major problem is that centrifugal compressors will not be able to achieve high ratio of compression without adding additional stages. The compressor's durability and life span is limited by stress factors. Due to the associated weight as well as the frontal area offered by the huge diameter of the diffuser, centrifugal compressors are unfeasible for use in big gas turbines aircraft. Such factors might have a detrimental influence on the global centrifugal compressor market growth.
Centrifugal compressors, unlike reciprocating compressors, cannot attain a high compression ratio without many stages and cannot be employed in big gas turbines or large turbojet engines, limiting market expansion. Increasing investments and cost reductions in renewable energy generation are influencing the natural gas power generation market, which has a direct influence on demand for centrifugal compressors in the power generating sector. These factors are anticipated to be growth opportunity to the global centrifugal compressor market.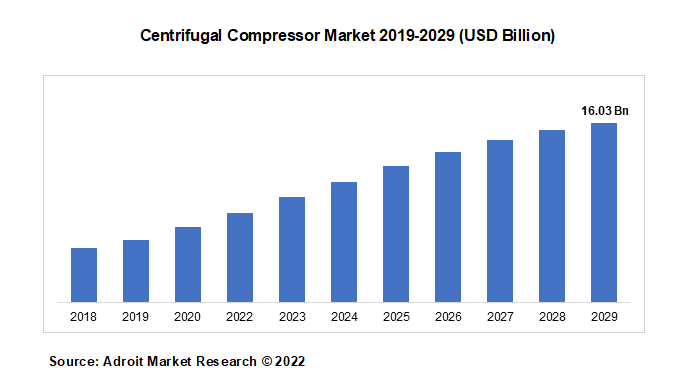 The key players in global centrifugal compressor market are Atlas Copco, Siemens Energy, Ingersoll Rand Inc., Hitachi, Kobe Steel Limited, and Mitsubishi Heavy Industries Limited, among others.
Major Developments in The Global Centrifugal Compressor Market: A Snapshot
For API617 centrifugal compressor testing, MHI has demonstrated a new test stand in Houston.
Centrifugal Compressor Market Scope
| | |
| --- | --- |
| Metrics | Details |
| Base Year | 2020 |
| Historic Data | 2018-2019 |
| Forecast Period | 2021-2028 |
| Study Period | 2018-2028 |
| Forecast Unit | Value (USD) |
| Revenue forecast in 2028 | USD 16.03 billion |
| Growth Rate | CAGR of 4.7 % during 2021-2028 |
| Segment Covered | Type, End-Users, Distribution Channel, Regions |
| Regions Covered | North America, Europe, Asia Pacific, Middle East and Africa, South America |
| Key Players Profiled | Atlas Copco, Siemens Energy, Ingersoll Rand Inc., Hitachi, Kobe Steel Limited, and Mitsubishi Heavy Industries Limited, among others. |
Key Segments of the Global Centrifugal Compressor Market
Type Overview, 2019-2029 (USD Billion)
End-Users Overview, 2019-2029 (USD Billion)
Power Sector
Oil & Gas
Petrochemicals
Healthcare
Electronics
Others
Distribution Channel Overview, 2019-2029 (USD Billion)
Regional Overview, 2019-2029 (USD Billion)
North America
Europe
Germany
France
UK
Rest of Europe
Asia Pacific
China
India
Japan
Rest of Asia Pacific
South America
Mexico
Brazil
Rest of South America
Middle East and South Africa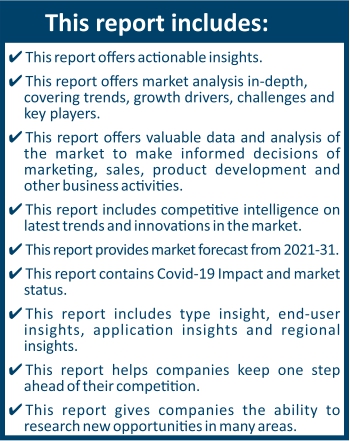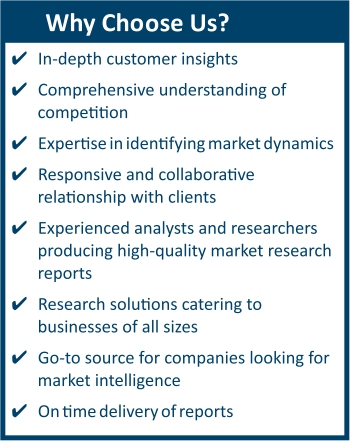 Frequently Asked Questions (FAQ) :
The centrifugal compressor market is growing at a CAGR of 4.7% over the forecast period.
The application of the centrifugal compressor market household food, pharmaceutical, commercial and other.
Asia Pacific dominated the market for centrifugal compressor market and accounted for the largest revenue share.
The top companies that hold the market share in centrifugal compressor market are Atlas Copco, Siemens Energy, Ingersoll Rand Inc., Hitachi, Kobe Steel Limited, and Mitsubishi Heavy Industries Limited & among others.
To get latest version of centrifugal compressor market report can be obtained on demand from the website.