A car vending machine is a location where you may pick up an automobile that you ordered online.
Covid-19 Impact & Market Status
In a short amount of time, the COVID-19 pandemic had a profound influence on markets, customer behaviour, economies, and society. With offices, educational institutions, and manufacturing facilities closing indefinitely, important sports and events being postponed, and work-from-home and social distance regulations in place, businesses are increasingly seeking for solutions to help them navigate through these trying times.
At a compound annual growth rate of 9.7%, the size of the worldwide Car Vending Machine market is projected to reach USD 5.8 billion in 2030.
The report offers a ready-to-implement approach for coping with such crises and steering the Car Vending Machine Market toward long-term growth and progress.
New dynamics have evolved in the global Car Vending Machine Market as a result of the pandemic, encouraging the creation of new business models and ways to recover growth and income streams.
This study contains enough business transformation recommendations for inquisitive business players to sustain strong competition in the pandemic and post-pandemic period Car Vending Machine market.
OEM is estimated to be lucrative segment in the upcoming years
Car Vending Machine is a new age technology is a new age technology and is gaining popularity amongst the consumers, especially in the minds of millennials. As the car vending machine are recent technology it is mainly dominated by OEM segment and this trend is expected to be carried forward throughout the forecast period.
Over the projection period, North America is expected to lead the market
The significant presence of prominent market players such as Carvana is one of the main reasons behind North America being region of focus. North America is early adopter of car vending machine technology. Carvana, for example, founded the world's first prototype car vending machine in Temple, Arizona, in 2013. Customers had a more pleasant purchase experience because of the company's efforts. Because of the growing focus on improving the car-purchasing experience, Asia Pacific is expected to rise significantly during the projected period. In Singapore, Autobahn Motors has invented a car vending machine to sell premium vehicles. Furthermore, in 2018, Alibaba Group and Ford Motors joined to create the Super Test-Drive Centre, a car vending machine that allows clients to test drive Ford vehicles. All of these trends are projected to fuel the expansion of the Asia Pacific auto vending machine market.
The machines are enormous glass structures that store the used cars that the corporations have purchased. When you arrive at the machine, the personnel will give you a coin, which you will insert to get your vehicle. You can watch as the vending machine picks up your car and drives it away. After that, you sign the paperwork and drive away in your car. The car vending machine is supposed to be a once-in-a-lifetime experience. The goal of the car vending machine is to make car shopping more enjoyable, especially when ordering a car online may not appear as exciting as visiting a dealership.
A car vending machine is a coin-operated, completely automated vending machine that dispenses a car after it has been purchased. It improves the car-buying experience by combining technology, robots, and a custom-made glass environment to captivate clients and provide them with an unprecedented user experience. To purchase a vehicle, a consumer must first purchase the vehicle online or offline, make the payment, and sign all of the documentation. The consumer then inputs their name and inserts a unique coin/token into the control panel of the car vending machine, which lights up and starts the vending process. The vending machine then takes the car from the Tower and sets it on a track that transports it through the machine until it arrives at and enters the designated delivery spot. After that, the purchaser is welcomed into the bay to pick up their new vehicle.
The first thing to understand is that most car vending machines in the United States are merely a way to pick up a previously acquired used car. Some of these vending machines will give you a novelty token to put in before retrieving your automobile. However, you can't just go to a car vending machine and buy a car on the spur of the moment. Ford and Alibaba have partnered up in China to create a unique automobile vending machine. Potential buyers can choose a car via an app and take it for a three-day test drive at this "Super Test Drive Centre" for the automaker's vehicles. This car vending machine, with its enormous cat ears on the roof.
In the United States, the vending machines are largely built and opened by one business, Carvana. They are multi-story structures with benefits such as being able to keep cars in a smaller space that is practically theft-proof and protects them from damage. This is similar to the principle of several parking facilities in big cities that use mechanical elevators to store more cars than there are parking places. The disadvantage of these car vending machines is that mechanical failures can occur, preventing customers from retrieving a vehicle. Building the structures is much more costly than merely paving and maintaining a parking lot.
It's unknown whether car vending machines will become increasingly common. So far, they've primarily been limited to a few used automobile dealerships in a few nations. Volkswagen, for example, has employed these automated car towers in Germany to keep new, customized automobiles for customers to pick up.
Customers must physically visit several businesses and go through numerous formalities before purchasing a vehicle. As a result, an automobile vending machine solves all concerns and provides a one-stop shop for all needs. The rise of the auto vending machine market will be fuelled by an increase in people's disposable money, an improved car-buying experience, and an increase in car safety and security, among other factors. Vending machine malfunctions, expensive initial setup costs, and equipment maintenance costs, on the other hand, could limit the market's growth. Furthermore, the lack of a workforce, the ability to store a larger number of automobiles in a smaller space, and an increase in aftermarket car sales could all be growth potential.
As an example, take Carvana's recently introduced car vending machine. Consumers who have perused the list of automobiles online and made a purchase choice can arrange an as-soon-as-next-day car vending machine experience or a home delivery. The vending-machine alternative in Indianapolis entails visiting a seven-story glass facility that can house up to 26 vehicles. Customers are handed an enormous cent to put in the receptacle to sell their purchased vehicle when they arrive. Carvana's automobile vending machine, on the other hand, is more than a fad. The automobile vending machine isn't a gimmick because it serves a fundamental purpose: recruiting a generation of millennial customers who have grown up sharing unusual experiences on social media.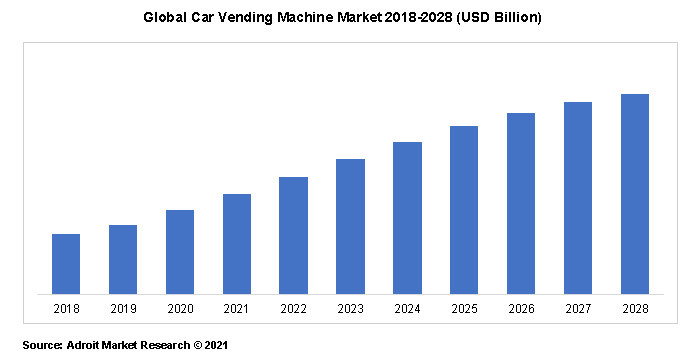 The major players of the Global Car Vending Machine Market are Carvana, Autobahn Motors, Ford & Alibaba Group and Nussbaum Technologies among others.
Key Developments in the Car Vending Machine Market: A Snapshot
Carvana announced in January 2022 that a potentially ten-story car vending machine would be built in Brooklyn Center.
Carvana will opened its 25th automobile vending machine in Louisville, Kentucky, in August 2020. The building is eight floors tall and can accommodate 27 automobiles. Customers who buy a car on the Carvana platform can use the vending machine to pick up their vehicle quickly and easily.
Car Vending Machine Market Scope
| | |
| --- | --- |
| Metrics | Details |
| Base Year | 2022 |
| Historic Data | 2020-2021 |
| Forecast Period | 2022-2030 |
| Study Period | 2020-2030 |
| Forecast Unit | Value (USD) |
| Revenue forecast in 2030 | USD 5.8 billion |
| Growth Rate | CAGR of 9.7 % during 2022-2030 |
| Segment Covered | by Product, By Type, by End-use, Region. |
| Regions Covered | North America, Europe, Asia Pacific, South America, Middle East and Africa |
| Key Players Profiled | Azkoyen Group; Cantaloupe Systems; Westomatic Vending Services Limited; Royal Vendors, Inc.; Glory Ltd.; Sanden Holding Corp.; Seaga Manufacturing Inc.; Orasesta S.p.A.; Sellmat s.r.l.; Fuji Electric Co., Ltd. |
Key Segments of the Global Car Vending Machine Market
Type Overview, 2018-2028 (USD Million)
Automatic Machine
Semi-automatic Machine
Smart Machine
Distribution Channel Type Overview, 2018-2028 (USD Million)
Regional Overview, 2018-2028 (USD Million)
North America
Europe
Germany
France
UK
Rest of Europe
Asia Pacific
South America
Mexico
Brazil
Rest of South America
Middle East and South Africa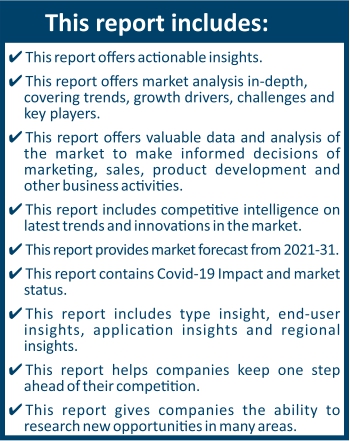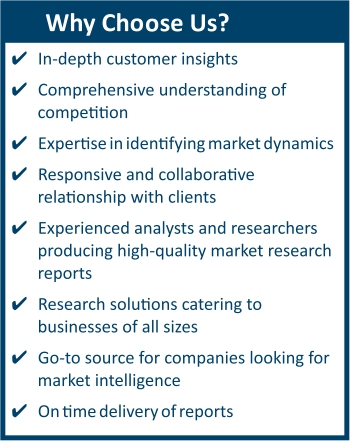 Frequently Asked Questions (FAQ) :
The base year for the report is 2020 in car vending machine market.
North America dominated the market for car vending machine market and accounted for the largest revenue share.
The top companies that hold the market share in car vending machine market are Carvana, Autobahn Motors, Ford & Alibaba Group and Nussbaum Technologies.
To get latest version of car vending machine market report can be obtained on demand from the website.