Global Blockchain DLT market was valued at USD 548.2 million in 2017, driven by the growing awareness about the Blockchain's advantages as a distributed ledger. Blockchain has gained immense traction, due to its decentralized network and data security at the same time.
Blockchain DLT is a technology which was introduced first in banking and finance sector as it is a distributed ledger which is decentralized in nature. Its first application was for the safe transfer of cryptocurrency. But with the rising awareness about the Blockchain potential and experimentations done at different levels by companies working in the Blockchain ecosystem the popularity of Blockchain DLT started increasing.
The Blockchain Distributed Ledger Technology market is expected to grow at a CAGR of 63 % to reach USD 3,50,712 million in 2030.
Blockchain makes transfer of data, assets, and money safe, secure and transparent. It uses peer to peer network connection which eliminates the core structure of current financial institutions, which requires a central controlling unit to control and verify all the transactions. Due to the core structure of Blockchain which stores data in the forms of blocks which cannot be modified or tampered once added to the Blockchain makes Blockchain secure and transparent for users.
Blockchain Distributed Ledger Technology Market Scope
| | |
| --- | --- |
| Metrics | Details |
| Base Year | 2022 |
| Historic Data | 2020-2021 |
| Forecast Period | 2022-2030 |
| Study Period | 2020-2030 |
| Forecast Unit | Value (USD) |
| Revenue forecast in 2030 | USD 3,50,712 million |
| Growth Rate | CAGR of 63 % during 2022-2030 |
| Segment Covered | by Component, Type, Region. |
| Regions Covered | North America, Europe, Asia Pacific, South America, Middle East and Africa |
| Key Players Profiled | Chain, Inc., IBM Corporation, Intel Corporation, Accenture PLC, and Eris Industries. |
Key Segments of the Global Blockchain DLT Market
Type Overview, 2015-2025 (USD Million)
Public
Private
Consortium
Industry Overview, 2015-2025 (USD Million)
BFSI
Government
Healthcare
Energy & Utilities
Manufacturing & Industrial Products
Retail & E-commerce
Others
Application Overview, 2015-2025 (USD Million)
Financial transactions
Smart property
Smart contract
Blockchain identity
Supply chain management
Digital voting
Regional Overview 2015-2025 (USD Million)
North America
Europe

Germany
France
Italy
UK
Rest of Europe

Asia-Pacific

India
China
Japan
South Korea
Singapore
Rest of Asia-Pacific

South America

Brazil
Argentina
Rest of South America

Middle East & Africa

UAE
Rest of Middle East & Africa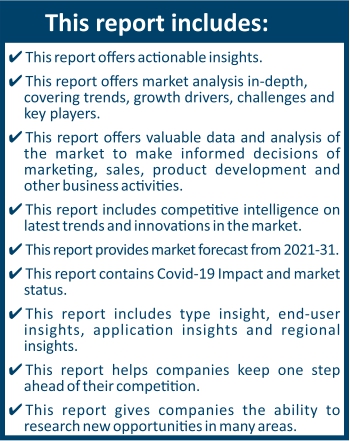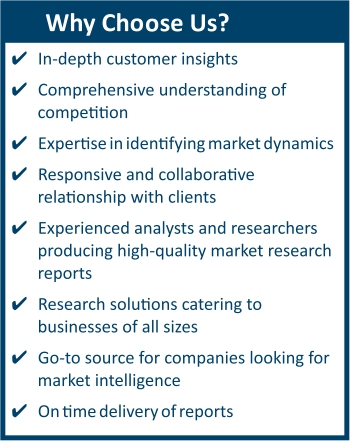 Frequently Asked Questions (FAQ) :
The market value of blockchain distributed ledger technology market in 2025 was USD 32.76 Billion.
The top companies that hold the market share in blockchain distributed ledger technology market are IBM, Microsoft, Intel Corporation, Deloitte, ConSensys, Electron, Blockcypher, CoinFabrik and Chain & among others.
The base year for the report is 2018 in blockchain distributed ledger technology market.
What is Blockchain?
Blockchain can be defined as the ultimate digital ledger which works as a distributed ledger or database system. Blockchain has the potential to create new paradigms in each and every industry, from financial services to health care, it can help solve intractable societal challenges like cybersecurity, privacy, and control of confidential data. It can help solve numerous problems the world has been facing about identity, asset transfer, supply chain management, and healthcare.
How Blockchain gained popularity?
Since bitcoin was introduced it has gained a lot of traction globally. "Satoshi Nakamoto" an unidentified personality was behind the introduction of Bitcoin and making the very first application of Blockchain DLT famous. The prices of Bitcoin have been fluctuating since its inception and have seen a downward trend over the years. During the period 2010 to 2012 the price of Bitcoin was between USD 0 to USD 12 which increased to USD 18,000 in Dec 2017 and came down to USD 4000 in Nov 2018. Lack of standard regulations, the ban of Bitcoin by many countries and use of bitcoins by criminal minds can be considered for the lowering of Bitcoin prices. One good thing that can be noted here is that Bitcoin made Blockchain really famous and people across the globe started recognizing Blockchain's potential.
What impact can Blockchain have?
The best impact of Blockchain is that it has the potential to eliminate intermediaries from many industries.
Blockchain's application smart contract has the potential to eliminate intermediaries such as banks, brokers and exchanges while conducting a financial transaction. Smart contracts are self-executing contracts that execute automatically when the conditions are fulfilled and no intermediary is required to certify that an action has been completed to begin the further chain of actions.
Blockchain can improve the current state of cybersecurity to next level.
The data stored on Blockchain is encrypted and stored in forms of blocks. No block can be tampered or edited once it has been added to the Blockchain. As all the blocks are connected to each other hence altering a block is next to impossible as it will require a hacker to write the entire chain again and it is almost next to impossible in case of Blockchain. Making Blockchain secure for storing financial transactions, identity, and asset.
Blockchain can also act as tool to bring sustainable development globally.
As Blockchain has the potential to eliminate intermediaries. So, it can be used to reduce corruption in many ways. For e.g. It has been noticed many times that whatever help is given to poor countries or poor people across the globe in terms of monetary help never reaches them or even if it reaches it is never 100% of what was granted. This is only because of the corrupt intermediaries. But after the elimination of intermediaries' world's biggest problem poverty can be tackled in a much better manner which can further lead to reduction in hunger and health related issue.
Blockchain can also be used in improving supply chain and product tracking which can be further used in food quality improvement and time management. As Blockchain works on peer to peer network and each and every transaction is traceable and verifiable to all the participants. Hence whenever a product is transferred from one place to another it can be tracked accurately leading to reeducation in miss calculations and proper time management and improved supply chain management.
Many organization dealing with food products are planning to use Blockchain to track the quality of product by tracking their ingredients since inception till the time of their usage. So that ingredients which have crossed the expiry dates or have crossed their shelf life can be detected and disposed of on time.
To sum up, Blockchain can be considered as the "Technology" which if used properly and efficiently can change the entire world for good.
Blockchain DLT market has been segmented into three basic segments: by type (Private, Public, and Consortium), by industry and lastly by application. Blockchain DLT market is growing at a very fast pace and looking at the current investments and developments taking place in different industries to adopt Blockchain. We can expect that we will be able to see Blockchain's practical applications in real life and not only in prototypes or PoC's by 2020.
As Blockchain is in the early stages of development and most widely used application of Blockchain is Bitcoin so far. So, it can be considered that Public Blockchain is most widely used Blockchain type in current scenario. But it is expected that the use of private Blockchain and Consortium type Blockchain's is expected to increase in near future as companies will start adopting Blockchain in their ecosystems. Public Blockchain is good for government related projects but when we talk about enterprise applications which involves exchange of confidential data. Then private or consortium type Blockchain's are mostly preferred.
The adoption of Blockchain first started in BFSI industry. The market for Blockchain is expected to be the largest and fastest growing for BFSI industry during the forecast period of 2018 to 2025. The CAGR for BFSI industry is expected to be around 58.5% during the forecast period, followed by healthcare and retail & E-commerce industry. The banking industry is planning to implement Blockchain for account management, fund transfer, data management and making proper decisions by applying smart contracts. Major insurance companies have already invested in Blockchain technology and many others are also planning to adopt Blockchain to curb insurance frauds, digitally track medical records and proper and efficient offering of health insurance to the consumers.
The financial transactions applications segment is expected to have largest segment share in 2017 and is expected to grow to a size of USD 18.80 Billion by 2025. Financial transactions is expected to be the biggest application of Blockchain as the core and basic purpose of Blockchain implementation was to make monetary transactions transparent and secure. The second application which is expected to gain share is smart contracts which is expected to grow at the highest CAGR of 57.22%.
North America is dominating the market for Blockchain adoption. This can be attributed to the fact that a lot development can be seen happening in North American countries, emergence of Blockchain related startups, patent filing, and availability to infrastructure to adopt Blockchain. In 2017 North America covered almost 50.0% of the market share followed by Europe and Asia-Pacific.
Some of the major trends observed in US the largest market for Blockchain DLT technology are, the state of Delaware is testing a Blockchain-based corporate registry system to explore share issuance. Elsewhere in the United States, several national agencies such as the General Services Administration (GSA), the Health and Human Services Department and the Department of Homeland Security—have declared Blockchain programs. States such as Illinois, New York, and Texas are also testing Blockchain applications.
Europe is expected to be the second largest market following North America in Blockchain Adoption. Europe is expected to capture around 26% of the global Blockchain DLT market in 2017. 22 European nations have formed a partnership to exchange Blockchain related experiences in April 2018 known as European Blockchain Partnership. The main aim of the collaboration is making joint effort towards Blockchain development and adoption instead of fragmented approaches. European Union has also formed a Blockchain Observatory and Forum and is also planning to launch Fintech lab to foster emerging technologies such as Blockchain DLT.
Blockchain adoption is anticipated to be fastest in UK in the European territory, combination of a robust judiciary, friendly government regulations and access to capital and the global banking system has made the United Kingdom attractive to Blockchain and crypto capitalists. Other countries such as France, Germany, Spain, and Italy along with others are also trying to implement Blockchain as soon as possible in their systems and are also coming up necessary regulations and making investments in this field to make Blockchain adoption easier and swift.
The second in place in the race of Blockchain adoption and development is China. Globally in the year 2018, China submitted around 200 patent applications in this field and is planning to implement Blockchain in their "smart city" development initiative empowered by IOT. Other countries such as Japan, South Korea, and Singapore are making efforts to adopt Blockchain DLT and are making advancements in this field.