Global baby skin care market was valued at USD 10.89 Billion in 2017, driven by the growing awareness about the importance of baby skin care and increasing disposable income in middle class across the emerging economies globally.
Baby Skin Care Market Regional Split- 2017
Nowadays, Consumers are very much concerned not only about what they feed to their baby but are also equally concerned about what they are applying on their baby's skin. People prefer products which are chemical free and full of natural/organic ingredients for their children.
The Baby Skin Care Market is expected to reach US$ 20.3 Bn during the forecast period at a 5.3 % CAGR.
Millennial parents are much more concerned about the ingredients that are being used in the baby skin care products. According to recent research reports, 30 to 40% parents in US and Europe get influenced by the ingredient mentioned on the label of the product. The sales of natural and organic brands such as Aveeno who sell themselves as all natural brand have seen a sales growth of almost 20 to 25 %, and J&J who has been dominating the baby skin care market has seen a sales dip of almost 7 to 10%. This trend shows millennial parents shifting towards organic and natural baby skin care. Another global trend which is subjected to affect the baby skin care market is online sales of baby skin care products. Over the past decade, there has been a shift in spending pattern of consumers towards online purchases as compared to store purchases. Increasing internet penetration, along with increasing smart phone penetration, busy life style of working professionals, availability of cheaper products and home delivery of products are the factors adding to increase in online shopping as compared to store shopping.
Baby Skin Care Market Scope
| | |
| --- | --- |
| Metrics | Details |
| Base Year | 2022 |
| Historic Data | 2021-2022 |
| Forecast Period | 2022-2031 |
| Study Period | 2021-2031 |
| Forecast Unit | Value (USD) |
| Revenue forecast in 2031 | US$ 20.3 Bn |
| Growth Rate | CAGR of 5.3 % during 2022-2031 |
| Segment Covered | Product Category, Distribution Channel, Regions |
| Regions Covered | North America, Europe, Asia Pacific, South America, Middle East and Africa |
| Key Players Profiled | Unilever, Johnson & Johnson Services Inc., Beiersdorfs Inc., Sudocream, GALDERMA LABORATORIES L.P., Palmers, Sebamed, Cherub Rubs, Sanosan, Gaia Natural Baby |
Key Segments of the Global Baby Skin Care Market
Product Overview, 2015-2025 (USD Million)
Natural Product
Pharmaceutical Product
Mass/Generalist Product
Distribution Channel Overview, 2015-2025 (USD Million)
Supermarkets
Convenience Store
Wholesaler
Retailer
Online Sales
Pharmacy
Age Group Overview, 2015-2025 (USD Million)
0-6 Months
7-12 Months
13-24 Months
Regional Overview, 2015-2025 (USD Million)
North America
Europe

France
UK
Germany
Italy
Russia
Rest of Europe

Asia Pacific

India
Japan
China
Australia
Rest of APAC

Central & South America

Brazil
Mexico
Rest of Latin America

Middle East and Africa

UAE
Saudi Arabia
Turkey
South Africa
Rest of MEA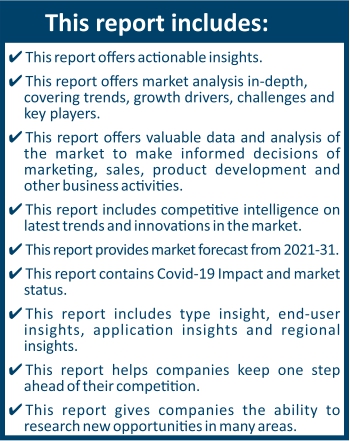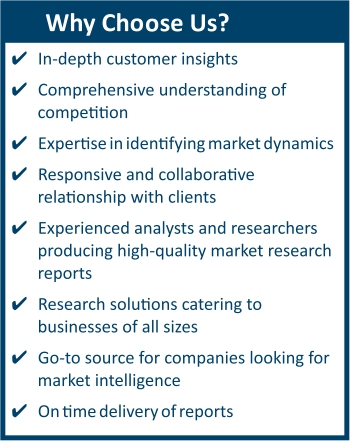 Frequently Asked Questions (FAQ) :
The market value of baby skin care market in 2025 was USD 18.93 billion.
The top companies that hold the market share in baby skin care market are P&G, Bepanthen, Aveeno, Unilever, California Baby, Weleda, Amorepacific Group, Sebapharma GmbH & Co. KG, Johnsons & Johnsons, Mustela, Krauter Healthcare Ltd, Himalaya Herbals, Artsana USA Inc, La Roche-Posay Laboratoire Pharmaceutique, Bioderma Laboratories, Uriage, Avene & among others.
The base year for the report is 2018 in baby skin care market.
As a general observation, consumer preference for more efficient and cost-effective products have led to the introduction of cheaper baby skin care products. Moreover, innovation in the development of cost effective raw materials coupled with rise in demand for natural products and increasing penetration of online shopping of baby skin care products are some key factors driving the overall demand. The market is fragmented with the presence of wide number of regional and international players. Major players in the baby skin care market account for large shares, although multiple companies are focusing launching natural and organic products as their key strategies to strengthen their global reach and goodwill in baby skin care market.
The future of baby skin care products lies in emerging nations, where the fertility rate of woman is high. The number of literate women in developed economies is high as compared to developing economies. Educated women are more inclined towards career and mostly get married after they get in the age group of 24 and above. Where as in parts of the world where women literacy rates are low. Most of the women get married in their early adulthood and start having babies much earlier as compared to the educated women. Another reason for high birthrate in emerging nations is the less availability of birth control measures.
Product Type Segment
Natural baby skin care products market is expected to grow at a faster CAGR as compared to pharmaceutical and generalist brands. Consumers prefer buying products which are free of chemicals and healthy for their baby's skin. As products with natural ingredients do not have any side effects and help in protecting the skin and nourish it for the long term. Thus, the demand for natural baby skin care products is expected to increase in coming years
Distribution Channel Segment
Sales of baby skin care products through super market segment was largest in 2017. People prefer buying baby skin care products from super markets as the number of choices offered by super markets is much more as compared to other distribution channels and products are available at cheaper prices as compared to other retail outlets. Other major segment setting trends in distribution channel segment is the online sales channel. The online sales channel is expected to grow at the fastest growth rate owing to increasing number of working women and convenience of door-step delivery offered by E-commerce companies.
Millennial parents are the internet savvy generation, who are actively contributing to the growth E-commerce sales. E-commerce accounted for more than USD 1.13 Billion in 2017, growing with a CAGR of 10.29% from 2018 to 2025.
Age Group Segment
The age group segment is divided in three sub segments 0-6 months, 7-12 months and 13 to 24 months. Consumption and usage of baby skin care products for different age groups region wise was identified by conducting extensive primary research in different regions. Babies in the age group segment 13 to 24 months start walking and explore their surroundings. Some babies are even sent to day cares which exposes them to the risk of getting affected with contagious diseases or skin problems. Which makes this segment highest consumer of baby skin care products followed by other two age group segments.
The global trend in baby skin care market is the shift towards natural baby skin care products. Consumers in Europe and North America are getting more health conscious and this can be observed in their buying pattern. Consumers like to go through ingredients of the products first and then make a decision of buying the product. Especially in Europe consumers get affected more easily by the ingredients of the product and not by the brand. Consumers want the best for their new born and in present scenario "natural" is the definition of best.
Sales of natural skin care products is gone high in past few years and consumers are demanding products with natural or organic ingredients. A lot of new natural and organic baby skin care companies are coming up globally such as Aveeno, California baby, and others. The major target segment of these brands are the consumers who want natural and organic baby care products.
In accordance with the U.S. Food and Drug Administration (FDA), 6 out of 10 U.S. citizens rely on organic baby skin care to achieve better health. Stringent regulatory scenario laid down by the FDA ensures that the product quality adheres with the required standards. These factors are majorly responsible for the growth of the organic baby Skin Care market in the coming years.
Baby skin care products consumption in Asia Pacific is rapidly booming in countries such as China, India, and Indonesia. The consumption of baby skin care products is expected to increase as the population is expected to increase exponentially in this part of the world. Indonesia's population is fourth largest in the world followed by Bangladesh and Japan to support the expected growing demand of baby skin care products in Asia-Pacific. In 2015 the Chinese government terminated its one child policy allowing people to have two or more children. This is expected to boost the baby skin care products market in China.
Brazil dominated the Latin America baby Skin Care market, followed by Mexico. Brazil has the largest child population in the region and has been continuously recording the increase in birth rate since 2009. Latin America baby Skin Care market is growing steadily on account of developing primary and secondary healthcare standards with the prevalence of marginal urban and rural population. This has significantly reduced the rates of infant mortality in Latin America, thereby enhancing the growth of the baby Skin Care market in this region.