Aviation consultants provide a variety of services to aviation companies, including technology and construction as well as crew qualifications.
Covid-19 Impact & Market Status
The epidemic has expanded to nearly every country across the globe since the COVID-19 virus outbreak in December 2019, prompting the World Health Organization (WHO) to declare coronavirus illness 2019 (COVID-19) a pandemic. Outperformers seek development in all dimensions, including core expansion, geographic expansion, up and down the value chain, and adjacent spaces, according to our research.
Every industry has been affected by the COVID-19 pandemic, including Aerospace & Defense, Agriculture, Food & Beverage, Automobile & Transportation, Chemical & Material, Consumer Goods, Retail & ecommerce, Energy & Power, Pharmacy & Healthcare, Packaging, Construction, Mining & Gases, Electronics & Semiconductor, Banking Financial Services & Insurance, ICT, and many others.
The global population has prohibited themselves from leaving their houses and is on the verge of limiting themselves to their homes, which is having a detrimental or good impact on all markets. The paper examines the current and prospective consequences of the COVID-19 pandemic on the broader market, providing more credible and authentic estimates, based on the current market condition. Coronavirus has wreaked havoc on the entire world. Lockdowns and strong social distancing measures have been implemented in nearly every country. Supply networks have been disrupted as a result of this. The pandemic has wreaked havoc on global systems.
COVID-19 has had an impact on the overall market and the growth rate in 2019-2020 as a result of the effect of COVID-19 spreads. Our most recent research, perspectives, and insights on the management issues that matter most to companies and organisations about the market, which is leading through the COVID-19 crisis to risk management and digitising operations in order to deliver trusted information and experiences to decision makers.
Asset management is becoming more popular
Airlines have the challenge of dealing with residual valuation risks for flights and aircraft while also preserving the fleet's competitiveness and agility. This has aided asset management's dominance in the worldwide aviation consultancy market over other service lines. Furthermore, the belief that aircraft values are sensitive to business cycles and worldwide volatility is ascribed to the increased demand for asset management services. Aviation specialists assess the ownership and finance process that airline operators can employ to decrease risks, increase income, and improve aircraft asset management for each aircraft shipment. As a result of the issues that airlines confront, the aviation consulting services industry is expected to grow over the forecast period.
By the end user
Consumers are led by aviation consulting firms during a merger or procurement process, whether it is a cross-border or cross-industry deal. Larger corporations have a global footprint that can assist in identifying appropriate goals. The challenging nature and regulation of the aviation industry has resulted in an increase in demand for the services of aviation consulting businesses to successfully complete a transaction, propelling the worldwide aviation consulting service market.
Depending on the type
Effective information management allows project teams to make better use of their time, experience, and resources while making choices and completing tasks. The process of information management entails gathering project data in a variety of formats, including video, audio, oral, electronic, and written. Similarly, the MMR study will provide a precise projection of the major segments' contribution to the growth of the aviation consulting services market.
Region by region
In 2019, Asia-Pacific had the second-largest market share. Various airlines in APAC ordered commercial aircraft during the year, making it the region with the highest commercial aircraft deliveries in 2018. China and India are two of the world's most populous The Asia-Pacific aviation consulting services market is dominated by Japan and Australia.
These services are beneficial to aviation companies as they attempt to comply with FAA rules and regulations. You'll be able to choose from a variety of job opportunities depending on your individual skills.
The global aviation consulting service market is projected to grow from $3.21 billion in 2021 to $4.20 billion in 2028 at a CAGR of 3.89% in forecast period. Analytics is a type of computational technology that helps end users access statistical data and information about flights, airport operating data, weather forecasts, and real-time flight data. The system provides an analytics solution that aids in increasing profit and revenue, improving performance, and lowering costs.
They're employed in a variety of industries, including sales and marketing, maintenance and repair, and business verticals. The increase in customer centricity in the aviation industry is one of the key factors driving the growth of the aviation analytics market. The market is growing because to an increase in demand for better corporate operations through the use of structured analytical solutions and technological advancements in cloud-based IT data collection systems.
The market is also influenced by the increased focus on identifying new market opportunities by researching preferences and customer behavior, as well as the use of predictive analytics to reduce maintenance costs and downtime. Furthermore, expansion in commercial aircraft, increased safety standards for aircraft, an increase in people's disposable income, and an increase in investments all benefit the aviation analytics business.
Furthermore, in the projection period, the incorporation of AI-based analytics solutions for essential functions in the aviation sector, as well as cloud-based real-time data collecting and analytics, would provide profitable prospects to market competitors. On the other side, the market's expansion is projected to be hampered by the need for various data models and a lack of adequate analytical abilities. In the forecast period of 2021-2028, economic challenges experienced by the airline industry as a result of COVID-19 are expected to pose a challenge to the aviation analytics market.
This aviation analytics market report details recent developments, trade regulations, import export analysis, production analysis, value chain optimization, market share, impact of domestic and localised market players, analyses opportunities in terms of emerging revenue pockets, changes in market regulations, strategic market growth analysis, market size, category market growths, application niches and dominance, product approvals, product launches, geographic, and more.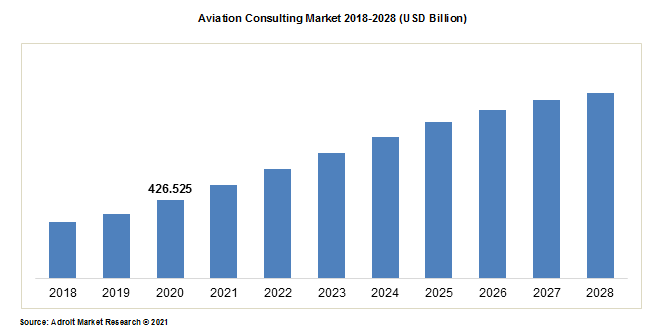 AeroLogistix, Emerald Aviation Inc., Mott MacDonald, Airline Tariff Publishing Company, Ramboll Group A/S, IBM Services, Black & Veatch, and Alton Aviation Consultancy are some of the significant players highlighted in the study. The study looks into the industry's developments and advancements. Leading competitors in the worldwide Aviation Consulting sector have raised the bar, erecting unprecedented entry-level restrictions. The global Aviation Consulting market study includes a thorough examination of competitors and the industry. The study emphasises the important factors that are considered while determining a sector's success. The research goes through the market's rivals, their company strategies, revenue plans, and profit margins to some level.
Latest Innovations in the Aviation Consulting Service: a Snapshot
In July 2019, ALTON AVIATION CONSULTANCY LLC announced the addition of a new office in Singapore to its existing locations in New York, Dublin, Hong Kong, Tokyo, and Beijing, expanding its global reach.
Redefining mobility necessitates technological and approach innovation (e.g., through redefining travel efficiencies). Cutting-edge technology, such as autonomous gadgets and ultra-light materials, opens up new business models and mobility services, allowing the mobility system to be transformed.
Unmanned aircraft, artificial intelligence, biometrics, robotics, block chain, alternative fuels, and electric aircraft are all examples of aviation advances. As a result, aviation is ideally positioned to contribute to the discussion about innovation and its implications for future transportation.
Aviation Consulting Service Market Scope
| | |
| --- | --- |
| Metrics | Details |
| Base Year | 2020 |
| Historic Data | 2018-2019 |
| Forecast Period | 2021-2028 |
| Study Period | 2018-2028 |
| Forecast Unit | Value (USD) |
| Revenue forecast in 2028 | USD 4.20 Million |
| Growth Rate | CAGR of 3.89% during 2021-2028 |
| Segment Covered | Type, Application, Regions |
| Regions Covered | North America, Europe, Asia Pacific, Middle East and Africa, South America |
| Key Players Profiled | AeroLogistix, Emerald Aviation Inc., Mott MacDonald, Airline Tariff Publishing Company, Ramboll Group A/S, IBM Services, Black & Veatch, and Alton Aviation Consultancy |
Key Segments of the Aviation Consulting Market
Investment Assessment & Auditing
Permitting & Compliance
Project & Information Management
Monitoring & Testing
Other
By Region
North America
Latin America
Europe
Asia Pacific
Middle East & Africa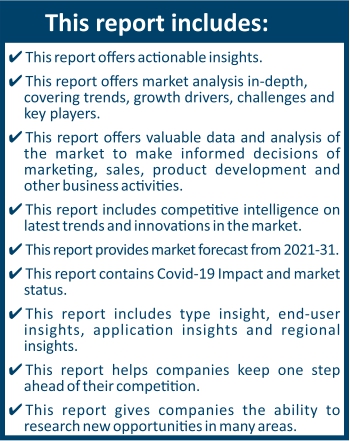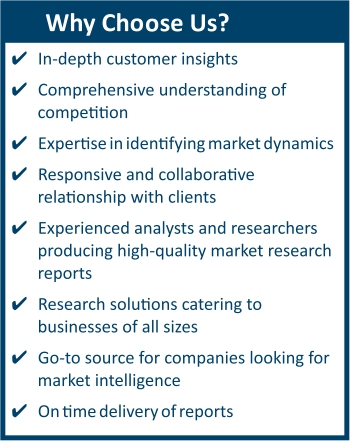 Frequently Asked Questions (FAQ) :
The global aviation consulting service market is poised to grow at a CAGR of around 3.89% by 2028.
The verticals assessed in the market research report are airport and aerospace.
AeroLogistix, Emerald Aviation Inc., Mott MacDonald, Airline Tariff Publishing Company, Ramboll Group A/S, IBM Services, Black & Veatch, and Alton Aviation Consultancy
Asia-Pacific Region is projected to rank higher in terms of market share than other regions of the global market for aviation consulting service.