The demand for integrated solutions, rising investments in automotive financing, growing consumer preference for cashless transactions, and rising customer convenience demand all contribute to the growth of the automotive F&I Solution Market. The growing popularity of connected cars has increased the demand for automotive finance solutions to handle the data these vehicles generate. The market for automotive F&I solutions is also anticipated to increase as a result of the growing trend of digitization in the automotive sector.
Due to the demand for these products in the automotive industry, the Automotive F&I Solution Market is anticipated to expand rapidly over the next years. Dealers can make better sales decisions thanks to the client's knowledge and preferences provided by automotive finance solutions. The market is also being driven by features like customer engagement tools for loyalty programs, automated document generation, improved record-keeping accuracy, and compliance monitoring. The market for automotive F&I solutions is also anticipated to grow as a result of rising demand for cloud-based and integrated solutions from F&I providers.
Automotive dealerships employ software or cloud-based solutions to manage their operations for finance and insurance. With capabilities including customer administration, contract processing and tracking, payment processing, and reporting, these solutions assist in managing a vehicle financing transaction's whole lifecycle from origination to settlement. Aside from managing collateral protection goods, inventory, and loss prevention services, Automotive F&I Solutions also provide a variety of instruments.
With a value of USD 19,744.4 million in 2021 and an expected value of USD 28,070.7 million by 2031, the global automotive F&I solution market is anticipated to increase at a CAGR of 20.3% over the forecast period from 2021 to 2031.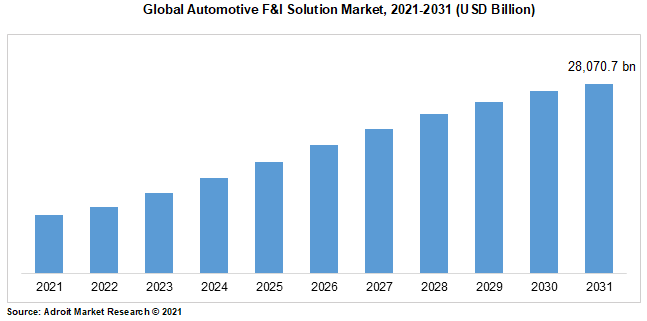 The demand for cloud-based solutions is on the rise, and customers are increasingly choosing the integrated solutions that F&I solution providers offer.
The automotive F&I solution industry has a number of difficulties, including the complexity of solution integration, the necessity for ongoing updates and upgrades, strict legal requirements affecting the security of client data, and lengthy implementation periods. A threat to its expansion is the lack of knowledge among dealers regarding how to use automotive F&I systems. Furthermore, it is anticipated that high deployment costs for these solutions may restrain the market growth. But by offering more practical and affordable solutions, technical improvements in this area have been able to alleviate some of these problems.
DealerSocket Inc., Dealertrack Technologies (Cox Automotive), CDK Global LLC, Reynolds and Reynolds Company, Autosoft Inc., ADP LLC, NADA Used Car Guide, and others are some of the major companies active in the automotive F&I solution market. To obtain a competitive edge in the market, these businesses are anticipated to concentrate on product innovation, strategic partnerships with technology suppliers, and customer experience optimization strategies.
Segment Analysis
The Cloud-Based Segment emerged as the Most Lucrative Type
The automotive F&I solutions market has been broken down into cloud-based and on-premise solutions based on type. Due to additional advantages provided by cloud computing technologies, such as cost-effectiveness, scalability, and increased security, the cloud-based solution segment is projected to dominate the global market throughout the forecast period.
The Most Prominent Application is the New Vehicle Segment
The Automotive F&I Solution Market has been segmented into new vehicles and used vehicles based on application. As dealer organisations want more integrated solutions, the new vehicle market has a significant revenue share. Additionally, it is projected that increased digitalization in the automobile industry would further boost this segment's growth.
The North American Region to render Ample Financing Opportunities
Geographically, North America is predicted to dominate the worldwide automotive F&I solutions market during the course of the forecast period as a result of rising demand from car dealerships for integrated solutions. Market expansion in North America is anticipated to be fueled by the presence of significant industry titans like CDK Global LLC and Reynolds & Reynolds Co.
COVID-19 Impact and Market Status
Because of the limitations placed by governments on the manufacture and sale of cars, the pandemic had a negative effect on the Automotive F&I Solution market. As a result, demand for and investment in the global automotive F&I Solution market decreased. Despite this, some businesses were able to profit from the tsunami of digital transformation that swept over industries, and as a result, they are predicted to grow significantly over the forecast period. In addition, a boom in demand is anticipated once the car industry emerges from its current downturn.
Recent Developments in the Automotive F&I Solution Market
• A top CRM and F&I platform, DealerSocket, was purchased by Infor in 2019. Through this acquisition, Infor was able to increase its customer base and differentiate its portfolio of automotive business solutions from those of its rivals.
• To assist dealers in streamlining their processes, Dealertrack, a Cox Automotive brand, introduced an automated and digitised approach for F&I suppliers in 2019. Due to this, DealersTrack was able to solidify its place in the industry and expand its clientele.
• 2019 saw the launch of CDK Payment Manager, a new secure cloud-based F&I platform from CDK Global, Inc. By giving dealers a single interface for both customer and dealer payments, this technology aims to lower the operational costs related to F&I operations.
• PowerSeller+, an advanced software solution for dealerships that enables the ability to optimise customer service, speed up transactions, and increase staff productivity, was introduced by Reynolds & Reynolds in 2020.
• The Auto/Mate Automotive F&I Solution, which offers an improved and unified method to prepare the documentation necessary for car sales, was introduced in 2021.
• RouteOne, LLC announced 2020 the launch of its new F&I platform, which is intended to provide customers with a more effective and smooth experience. The technology will assist dealerships in running their daily business more effectively while giving their clients prompt and accurate financing alternatives.
• The new F&I solutions platform from WebTech Auto Systems, LLC, which enables dealerships to expedite the entire finance and insurance process, was introduced in 2021. The solution offers clients a simple and straightforward experience while giving dealers a thorough understanding of their F&I operations.
• Automotive Dealers Service, Inc. unveiled its new F&I solution in 2022 with the goal of giving dealers a complete picture of their business operations and empowering them to act more quickly and wisely during the finance and insurance process. The platform enables dealers to drastically cut operational costs related to F&I operations.
Automotive F&I Solution Market Scope
| | |
| --- | --- |
| Metrics | Details |
| Base Year | 2022 |
| Historic Data | 2020-2021 |
| Forecast Period | 2022-2031 |
| Study Period | 2020-2031 |
| Forecast Unit | Value (USD) |
| Revenue forecast in 2031 | USD 28,070.7 million |
| Growth Rate | CAGR of 20.3% during 2021-2031 |
| Segment Covered | Type, Application, Regions |
| Regions Covered | North America, Europe, Asia Pacific, South America, Middle East and Africa |
| Key Players Profiled | DealerSocket Inc., Dealertrack Technologies (Cox Automotive), CDK Global LLC, Reynolds and Reynolds Company, Autosoft Inc., ADP LLC, NADA Used Car Guide, and others |
Key Segments of theAutomotive F&I Solution Market
Type Overview, 2021-2031 (USD Billion)
• Cloud-Based
• On-Premise
Application Overview, 2021-2031 (USD Billion)
• New Vehicles
• Used Vehicles
Regional Overview, 2021-2031 (USD Billion)
North America
• U.S
• Canada
Europe
• Germany
• France
• UK
• Rest of Europe
Asia Pacific
• China
• India
• Japan
• Rest of Asia Pacific
South America
• Mexico
• Brazil
• Rest of South America
• Middle East and South Africa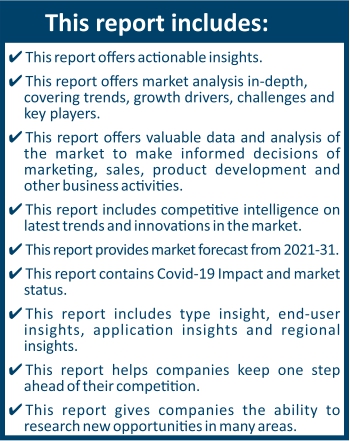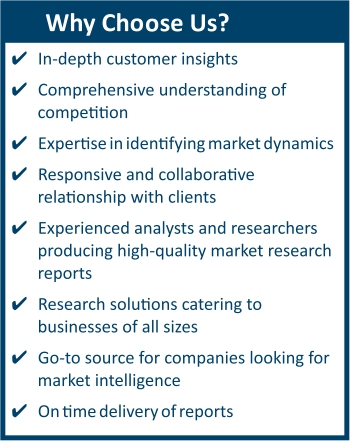 Frequently Asked Questions (FAQ) :
Automotive F&I Solution Market is projected to reach USD 28,070.7 million by 2031, growing at a CAGR of 20.3%