Autoclaves, often known as steam sterilisers, are commonly employed in healthcare and industrial settings. An autoclave is a machine that utilises high-pressure steam to destroy hazardous bacteria, viruses, fungus, and spores on goods placed within a pressure vessel. The products are heated for a predetermined period of time to a suitable sterilising temperature. The moisture in the steam efficiently transmits heat to the materials, causing the bacteria and spores' protein structures to be destroyed.
The Autoclave Market is expected to reach USD 3.17 Bn during the forecast period at a 5.3% CAGR.
In healthcare settings, autoclaves are routinely used to sanitise medical instruments. The things to be sterilised are put within a pressure vessel, also known as a chamber. It is utilised in industrial and scientific procedures that need higher temperatures and pressures in comparison to the ambient pressure and/or temperature.
Covid-19 Impact & Market Status
The COVID had an influence on all industries in its own unique way. During the pandemic, the global economy suffered as well. Almost all industries were shut down and negatively harmed as a result of the stringent application of lockdown. The autoclave market is distinct from other industries. During the pandemic, the autoclave market profited. The market has fuelled up as a result of WHO's severe regulations. The World Health Organization declared that laboratories must have biosafety levels in order to handle COVID-19 safely. However, there are few adverse effects during the pandemic. As a result of the heavy lockdown deployment, the supply chain was affected. The market's leading corporations did everything they could to stay in the market during COVID.
Rising need for healthcare sector will boost the autoclave market
Because of its strong sterilising capabilities, autoclaves are widely used in healthcare institutions such as medical clinics, hospitals, and others. They are widely employed in the sterilisation of surgical equipment, pharmaceutical goods, laboratory tools, and other items in order to reduce the risk of hospital-acquired infections. According to the WHO, the majority of patients in Intensive Care Units in developed countries are infected with at least one health care linked illness. The possibilities of having healthcare related infections are even higher in developing countries when compared to the developed countries. As the medical staffs are getting aware of such infections, there has been a rise in the use of sterilized devices like autoclave which in turn has increased the growth of autoclave market.
Increasing use of autoclaves in sectors like aviation
Autoclaves are used for variety of purposes in many industries like healthcare industry, but it has been observed that these are now used extensively in other sectors as well which shows that it is not just confined to the healthcare industry. Apart from sterilisation, autoclaves are being used in sectors such as aviation and aerospace. Autoclaves are used to repair composite materials used in aviation and other applications in these circumstances. The composite pieces are sometimes put in vacuumed bags and then pressurised within the autoclave to create a robust and durable item.
North America to lead the ammonium nitrate market
The US dominates the autoclaves market in North America, owing to a rising frequency of uncommon and infectious illnesses, a growing number of research organizations, and increased R&D spending for novel medication development, all of which will favourably affect market growth. There is also a rising senior population that is susceptible to a variety of chronic ailments. The rising ageing of the region's population and the rise in chronic illnesses are predicted to increase demand for biopharmaceuticals, resulting in significant expansion of the steam autoclaves market in the near future.
This increase in research in the region, not only in the life sciences, but also in other sectors as well where autoclaves are heavily used for sterilization, is expected to propel the growth of the North American steam autoclave market during the forecast period. Furthermore, the rising worry about the transmission of hospital-acquired illnesses throughout the North American region is likely to fuel demand for sterilization and disinfection goods and equipment over the projection period.
The autoclave market is expected to be of worth USD 7.72 billion at a CAGR of 6.7% during 2022-2029.
Autoclaves are used in the chemical industry to cure coatings, vulcanize rubber, and perform hydrothermal synthesis prior to surgical operations. Industrial autoclaves are used in a wide range of industrial applications, most notably the manufacture of composites. Time, temperature, and steam quality are three critical factors in accomplishing successful autoclave steam sterilisation.
It utilises high-pressure steam to destroy hazardous bacteria, viruses, fungus, and spores on goods placed within a pressure vessel. The steam is generated by a boiler in a chemical plant or industrial kitchen. The steam is then fed into the autoclave, where oxygen cannot escape. The heat which generated due to the steam is enough to kill all the virus and bacteria.
In the past, autoclaves were used to treat bacteria and fungi in food processing and medicine manufacturing. However, the term "autoclave" is often used to describe any type of machine that uses high-pressure steam to destroy hazardous bacteria, viruses, fungus, and spores on goods placed within a pressure vessel.
The pre-disposal treatment and sterilisation of waste material, such as pathogenic hospital waste, is a prominent recent and growing common application of autoclaves. This type of machine works on the same principles as traditional autoclaves in that it may eliminate potentially infectious pathogens by employing pressured steam and superheated water.
Increased applications in the healthcare sector as well as the implementation of severe regulatory standards, would present huge growth potential for the autoclaves market. Regulating the cleaning of various medical and laboratory equipment aids in the implementation of the process for each type of device, increasing demand for portable autoclaves. The best autoclaves market will be driven by an increase in demand for portable devices throughout the forecast period. Furthermore, autoclaves are rapidly being employed as heat treatment processing units to kill pathogens in medical waste before it is discarded of for further treatment, which is driving up autoclave demand.
The increased frequency of illnesses and the unsatisfied ought to cope with biological waste would most probably lead the market for autoclaves to rise in the coming years. Furthermore, the growing frequency of targeted sterile supply offices in hospitals is projected to have an impact on the revenue earned by autoclaves in the coming years. The demand for waste sterilisation and waste management solutions is expected to increase as the amount of medical and biohazardous waste generated by hospitals, medical facilities & institutions, and drug manufacturers increases. The continued development of breakthrough technologies that result in lower manufacturing costs and market pricing for larger autoclaves is predicted to increase the demand for the same.
Moreover, the surge in healthcare expenses is a major driver of the worldwide steam autoclave market. The industry is being fuelled by severe regulatory requirements on healthy and sanitary policies in healthcare sector. Furthermore, the low cost of the sterilization procedure will enhance the industry.
The growing cost of specialised autoclaves and a lack of suitable sterilisation standards are projected to hinder the autoclave market. Furthermore, the quick spread of COVID-19 has impeded commodities commerce and transit, shut down major sectors of the global economy, and affected supply chains, all of which have impacted market development. The rising penetration of disposable machinery is expected to be a major impediment to the expansion of the overall business.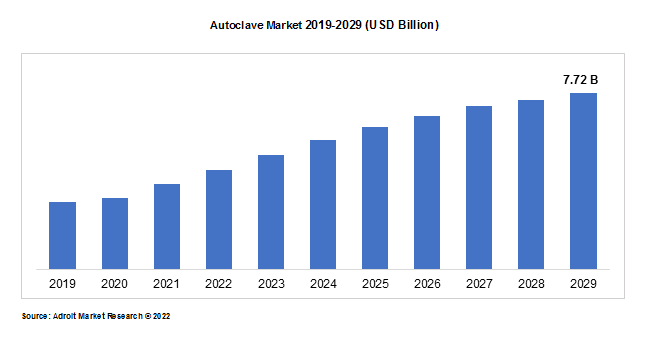 The key market players in the autoclave market includes BMM Westen Limited, Astell Scientific, Celitron Medical Technologies, Panasonic Healthcare, LTE Scientific, 3M Healthcare, Steris, etc.
Major Developments in The Autoclave Market: A Snapshot
Solar autoclaves have been introduced in the market which uses the solar heat in order to sterilize the medical instruments.
Autoclave Market Scope
| | |
| --- | --- |
| Metrics | Details |
| Base Year | 2020 |
| Historic Data | 2018-2019 |
| Forecast Period | 2021-2028 |
| Study Period | 2018-2028 |
| Forecast Unit | Value (USD) |
| Revenue forecast in 2028 | USD 7.72 billion |
| Growth Rate | CAGR of 6.7 % during 2021-2028 |
| Segment Covered | Type, Technology, End-Users, Regions |
| Regions Covered | North America, Europe, Asia Pacific, Middle East and Africa, South America |
| Key Players Profiled | BMM Westen Limited, Astell Scientific, Celitron Medical Technologies, Panasonic Healthcare, LTE Scientific, 3M Healthcare, Steris, etc. |
Key Segments of the Autoclave Market
By Type
Horizontal
Vertical
High Pressure
Tabletop
Others
By Technology
Steam
Dry Heat
Chemical Solution
Dental
Others
By End-Users
Healthcare
Pharmaceutical
Aerospace
Laboratory
Research & development
Others
By Region
North America
Europe

UK
Germany
France
Rest of Europe
Asia Pacific

China
Japan
India
Rest of Asia Pacific

South America

Brazil
Mexico
Rest of South America

Middle East & Africa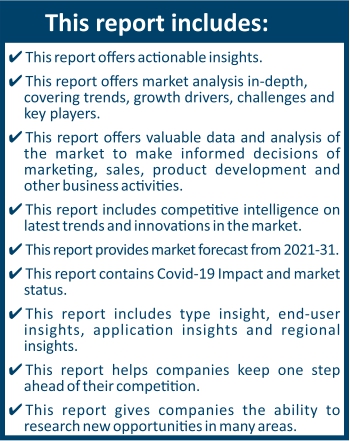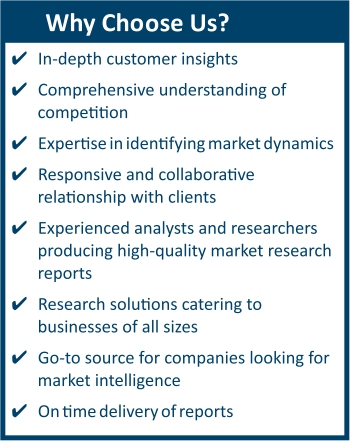 Frequently Asked Questions (FAQ) :
The market value of autoclave market in 2029 was USD 7.72 billion.
The autoclave market is growing at a CAGR of 6.7% over the forecast period.
The base year for the report is 2021 in autoclave market.
North America dominated the market for autoclave market and accounted for the largest revenue share.
The top companies that hold the market share in autoclave market are BMM Westen Limited, Astell Scientific, Celitron Medical Technologies, Panasonic Healthcare, LTE Scientific, 3M Healthcare, Steris.