The automotive industry has seen a shift in recent years away from cars and towards ATVs and UTVs. This is due to a number of factors, including the increasing popularity of off-road activities, the declining cost of ownership, and the growing availability of models suited for a variety of applications.
The main driving factors for the growth of the ATV & UTV market are the declining cost of ownership and the growing popularity of off-road activities. Other factors such as the growing availability of models suited for a variety of applications and the increasing use of UTVs in agricultural and industrial applications are also boosting the market growth.
The Market for all-terrain vehicles (ATVs) and utility terrain vehicles (UTVs) is expected to grow in the coming years due to the increased demand for these vehicles for both work and recreation. ATVs and UTVs offer versatile and affordable means of transportation for both rural and urban areas. These vehicles are capable of traversing a variety of terrain, making them ideal for both work and recreation.
Type, application, and geography are the segments used to analyse the worldwide ATV & UTV market. The market is split into ATVs and UTVs according to type. Three further categories for ATVs are quads, three-wheelers, and six-wheelers. UTVs can also be divided into side-by-side and crossover models. The market is divided into two categories based on application: work and entertainment. The work applications segment includes agricultural applications, construction applications, mining applications, and others. The entertainment applications segment includes racing events and recreational activities. North America, Europe, Asia Pacific, South America, the Middle East, and Africa are the several regions into which the market is split.
The ATV and UTV markets offer a number of benefits. One advantage is that ATVs and UTVs can be used for work applications. This means that they can be used to help with farming, ranching, or other work tasks. Additionally, ATVs and UTVs can be used for entertainment purposes. This includes things like off-roading or racing.
Another advantage of the ATV and UTV market is that there is a large variety of vehicles to choose from. This means that there is a vehicle for everyone, whether you need something small and compact or large and powerful. Additionally, there are many different brands and models of ATVs and UTVs available, so you can find the perfect one for your needs.
Finally, the market for ATVs and UTVs are expanding quickly. This implies that new models and features are constantly being introduced. This keeps the market exciting and helps to ensure that you always have the latest and greatest vehicles to choose from.
An all-terrain vehicle (ATV) is a small, open motor vehicle with four wheels that is used for off-road recreation. A utility task vehicle (UTV) is a larger version of an ATV with room for two or more people and is often used for work or farm tasks.
The ATV & UTV market is expected to grow from USD 5.96 Billion in 2019 to USD 7.90 Billion by 2031, at a CAGR of 4.80% during the forecast period.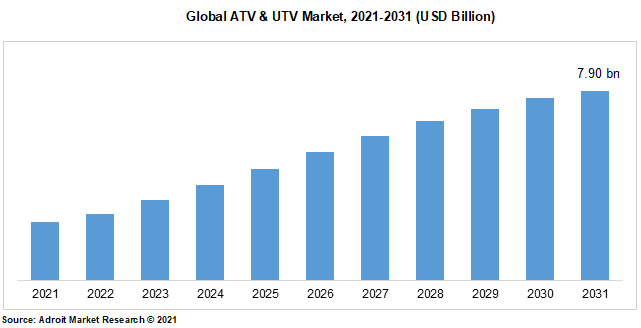 The increase in demand for all-terrain vehicles for personal and commercial use is expected to drive the growth of the ATV & UTV market.
The expensive price of these automobiles is the primary impediment. Many people cannot afford the upwards of $10,000 cost of ATVs and UTVs. Additionally, the maintenance and fuel costs can be expensive, making it difficult for people to justify owning one of these vehicles. Another restraining factor is the limited number of applications for these vehicles. While they are great for recreation and off-roading, they are not practical for everyday use. They can only appeal to a smaller range of individuals because of this. Finally, some people may decide against purchasing an ATV or UTV due to safety concerns. If not operated appropriately, these vehicles can be dangerous, and several accidents are reported each year.
Yamaha Motor Co., Ltd., Honda Motor Co., Ltd., Polaris Industries, Inc., Textron Inc., and Arctic Cat Inc. are some of the major participants in the ATV and UTV market. Throughout the projected period, these businesses are anticipated to rule the market.
Segment Analysis
The UTV segment forms the major portion of the market
Among the types, the UTV segment is expected to grow at a higher CAGR during the forecast period. The UTV segment includes side-by-side vehicles that have two seats or more and four wheels. These vehicles have a roll cage and seat belts for safety. They are used for work, entertainment, and recreation purposes. In comparison to the UTV segment, the ATV segment is anticipated to increase at a slower CAGR during the projection period. The ATV segment includes all-terrain vehicles that have three or four wheels and are mostly used for recreational purposes.
Application ATVs and UTVs to be on top of the market
The applications of ATVs and UTVs are growing rapidly all over the world. Throughout the projected period, the market for these automobiles is anticipated to expand. ATVs and UTVs are primarily used in the workplace. These vehicles are employed in a variety of industries, including mining, construction, and agriculture. They are also employed for amusement and recreation. Sports, racing, and tourism are a few other uses for ATVs and UTVs. These automobiles are also employed by the military. Due to rising demand from all these application sectors, the market for ATVs and UTVs is anticipated to expand throughout the forecast period.
America will dominate the market.
North America is anticipated to have the largest ATV and UTV market globally throughout the forecast period. The significant market share of this region can be ascribed to elements like the region's concentration of key manufacturers and the rising demand for these vehicles for commercial use. After Asia Pacific, Europe is anticipated to be the second-largest market for ATVs and UTVs.
Impact & Market Situation of Covid-19
Due to the economic downturn and the COVID-19 pandemic, fewer ATVs and UTVs are being purchased. As the world economy strengthens, the market is anticipated to bounce back in 2021.
A summary of recent developments in the global market for dental washers and washer-disinfectors
The Yamaha YXZ1000R, the first electric side-by-side vehicle ever, was unveiled in 2019. The Polaris Ranger EV's debut followed this in 2020.
The introduction of Ride Command systems, which enable sophisticated GPS navigation and other services, as well as new safety features like rollover prevention systems, are additional noteworthy product improvements.
ATV & UTV Market Scope
| | |
| --- | --- |
| Metrics | Details |
| Base Year | 2022 |
| Historic Data | 2020-2021 |
| Forecast Period | 2022-2031 |
| Study Period | 2020-2031 |
| Forecast Unit | Value (USD) |
| Revenue forecast in 2031 | USD 7.90 Billion |
| Growth Rate | CAGR of 4.80% during 2021-2031 |
| Segment Covered | Type, Application, Regions |
| Regions Covered | North America, Europe, Asia Pacific, South America, Middle East and Africa |
| Key Players Profiled | Yamaha Motor Co., Ltd., Honda Motor Co., Ltd., Polaris Industries, Inc., Textron Inc., and Arctic Cat Inc. |
Key Segment of Global ATV & UTV Market
By Type Overview 2021-2031, (USD Billion)
By Application Overview 2021-2031, (USD Billion)
By Region Overview 2021-2031, (USD Billion)
North America
Asia Pacific
China

India

Japan

Rest of Asia Pacific
South America
Mexico

Brazil

Rest of North America
Europe
Germany

France

UK

Rest of Europe
Middle East and Africa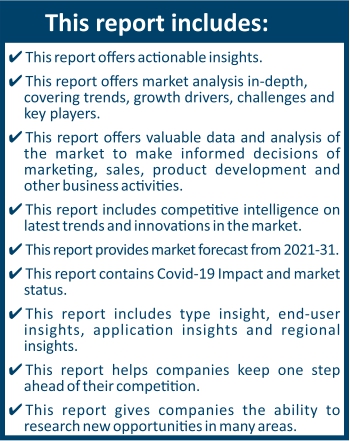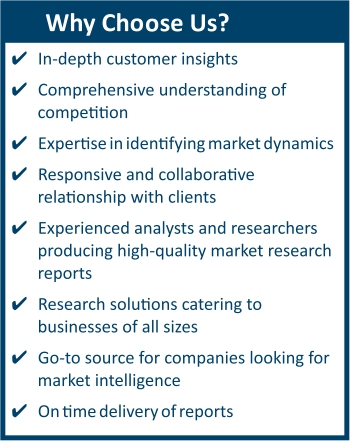 Frequently Asked Questions (FAQ) :
ATV & UTV Market is projected to reach USD 7.90 Billion by 2031, growing at a CAGR of 4.8%