To create animated visuals using computer graphics, animation software is used. Customized characters for dragging and dropping, automatic lip-syncing, animation libraries, and pre-defined sets are all features of this software. These programmes are employed in stop-motion, flipbook, 2D, and 3D animation.
COVID-19 Impact and Current Market Status
The COVID-19 pandemic's commencement has had a favourable effect on the market. This one results from the fact that customers all over the world are looking for meals and beverages, like matcha tea, that support health and fitness. The global market has expanded as a result of this rise in matcha tea consumption amid the emergency in global health. Tench, or shade-ground tea leaves, which are ground into a fine powder in granite stone mills, are used to make matcha.
The capacity of people to lead regular lives has been negatively impacted by the global COVID 19 epidemic. People are currently coping with problems related to their finances and health as a result of the escalating COVID 19 outbreak, which has thrown economies into a forced recession. The matcha tea market must have witnessed a sharp fall because the lockdown and the subsequent conditions forced the closure of the majority of its manufacturing facilities, which severely cut profit margins.
Animation Software Market Segment Analysis – By Product Type
The market for animation software in 2019 was dominated by the 3D animation category. The need for photo-realistic animation has significantly expanded with the introduction of realistic, practical, and inventive images. Due to its intricate visual effects and highly graphical data for many industrial verticals, 3D animation software is also expanding. Additionally, 3D animation software offers various advantages such as enhanced perception, concept and idea simulation in the form of pictures, and many more. As a result, 3D animation software is used in a variety of business verticals, including healthcare, media and entertainment, architecture, gaming, construction, education and academics, and others, opening up new market potential.
Animation Software Market Segment Analysis - By Application
For many years, the dominant market for animation software has been the media and entertainment industry. The market for animation software is expected to develop as a result of the rising use of mobile internet and the rise of smart phones, which have created huge prospects for 3D games, animated videos, movies, and other media. In addition, the development of animated foreign films, particularly 3D animated films, is likely to influence industry expansion. Because of the broad range and high demand for locally produced computer-generated imagery animation content, regions like North America and Europe dominate the market and create a suitable climate for its expansion
Animation Software Market Analysis - By Geography
With the largest market share in 2019, North America topped the market for animation software, followed by Europe and the APAC region. As a result of the increased use of motion graphics, motion capture, and VR across numerous industrial verticals, the U.S. is the market's largest region in North America. Due to the presence of well-established businesses in the graphics and animation industries, the North American area is well-positioned to invest in R&D initiatives and develop new technologies for animation software.
According to a global analysis by Prismart, the revenue generated by the animation business surged in emerging nations like India from $0.43 billion in 2011 to $1.12 billion in 2018. Multimedia studios, cable networks, TV broadcasting firms, among others, have a significant impact on this revenue generating. Therefore, during the projection period of 2019–2029, the market would benefit from these developments in developing countries.
The market for animation software is anticipated to reach $ 587.1 billion by 2029, expanding at a CAGR of 8.47% from 2019 to 2029.
The increasing adoption of visual effects technology in movies and the rising popularity of 3D mobile games and applications are the key factors propelling the market for animation software. The expanding use of 3D animation technology in medical forensics and the development of virtual reality and artificial intelligence technologies are creating opportunities that will boost demand for animation software over the forecast period. The market is projected to present chances for underserved markets and rising user awareness.
The rising acceptance of animation software across the various industry verticals for cartoons, movies, and video games is expected to drive market growth over the time of projection. Additionally, people of all ages are becoming more interested in animated entertainment as a result of the faster internet. Additionally, game platforms like Sony PlayStation, Microsoft Xbox, and Nintendo are providing favourable market circumstances for the animation software market by enabling the usage of 3D animation software for 3D architectural visualisation, special effects, editing digital gaming, and other applications.
The animation programme aids in the production of interactive material, high-quality visual effects, and motion graphics. The expansion of the animation software industry is fueled by the dependability of such features. The provider of animation software makes joint ventures, capital investments, acquisitions, and other strategic investments with the goal of acquiring new technologies, growing new businesses, and improving its ability to compete in the market.
The vertical and product type market segments for animation software exist. The market is divided into segments based on the type of product: stop motion, flipbook animation, 2D animation, and 3D animation. The market is divided into segments based on vertical, including manufacturing, healthcare, online education, and others.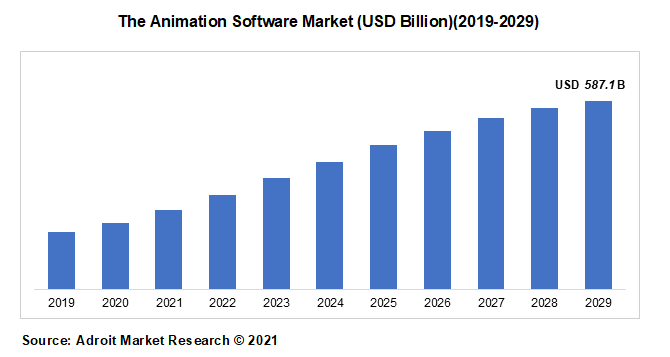 The studies go over important developments in animated software as well as strategies for organic and inorganic growth. Organic growth strategies, such as new product releases, product approvals, and others like patents and events, are becoming important to many firms. Examples of inorganic growth strategies that were seen in the market were acquisitions, partnerships, and collaborations. Market participants have been able to expand their customer bases and business operations thanks to these initiatives. Market participants in the animated software sector can anticipate profitable growth opportunities in the future due to the rising demand for animated software on the global market. Below is a list of a few companies involved in the animation software industry. The two leading rivals in the market are Adobe Systems Incorporated and Autodesk Inc. Autodessys Corel Corporation's Electric Image Animation System was developed by Computer Maxom GmbH. Animated Toon Boom Inc. Inc. Pixologic The company Trimble, Inc.
Recent Developments of Animation Software Market
The market has recently been driven by the growing popularity of 3D video games that use animation software. For instance, according to Wepc, the largest gaming market in 2019 was APAC, which generated $51.2 billion in sales in the video game business.
To gain access to the construction network, Autodesk, Inc. purchased BuildingConnected, a preconstruction platform, in January 2019. This acquisition will offer a chance for reliable digital deployment for the use of animation software and will foster a favourable atmosphere for the market to expand
Animation Software Market Scope
| | |
| --- | --- |
| Metrics | Details |
| Base Year | 2022 |
| Historic Data | 2020-2021 |
| Forecast Period | 2022-2030 |
| Study Period | 2020-2030 |
| Forecast Unit | Value (USD) |
| Revenue forecast in 2030 | USD 51.03 billion |
| Growth Rate | CAGR of 12.1 % during 2022-2030 |
| Segment Covered | Technique, Component, Deployment Size, End-Use, Regions |
| Regions Covered | North America, Europe, Asia Pacific, South America, Middle East and Africa |
| Key Players Profiled | NVIDIA Corp.; Adobe Systems, Inc.; Autodesk, Inc.; Corel Corp.; and The Foundry Visionmongers Ltd. |
Key Segments of the Animation Software Market (2019-2029)(USD Billion)
Product Overview, 2019-2029(USD Billion)
Stop Motion
Flipbook Animation
2D Animation
3D Animation
Grade Type Overview, 2019-2029(USD Billion)
Media & Entertainment
Automotive
Online Education
Others
Region Overview, 2019-2029 (USD Billion)
North America
Europe
Germany
UK
Italy
Spain
Russia
Rest of Europe
Asia Pacific
China
India
Japan
Australia
Rest of Asia Pacific
South America
Brazil
Mexico
Rest of South America
Middle East and South Africa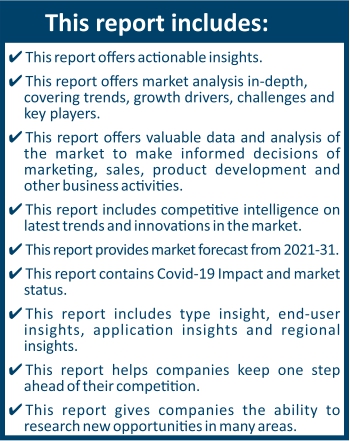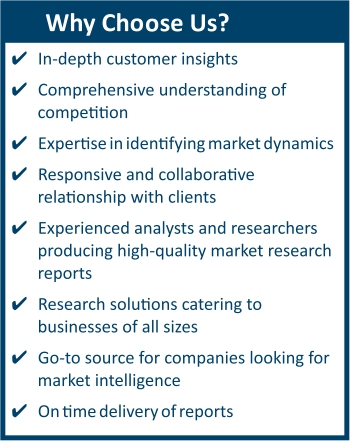 Frequently Asked Questions (FAQ) :
The market value of animation software market in 2029 was USD 587.1 billion.
The animation software market is growing at a CAGR of 8.47% over the forecast period.
The top companies that hold the market share in animation software market are Computer Maxom GmbH. Animated Toon Boom Inc. Inc. Pixologic The company Trimble, Inc, Adobe Systems Incorporated and Autodesk Inc. & among others.