Owing to its properties of high nitrogen concentration, ammonium nitrate is a compound of crystalline nature and comprises ammonium and nitrate. It serves as a key ingredient for fertilizers globally.
The global Ammonium Nitrate market worth $25.17 Billion by 2027, growing at a CAGR of 6.33%
At high temperatures, ammonium nitrate may violently degrade, allowing it to be employed as an explosive in the mining industry. Furthermore, the chemical compound is widely employed in food preservation applications due to its great hygroscopic character.
Ammonium nitrate is a crystalline powder with a range of colours ranging from virtually white to brown. When involved in a fire, it is categorised as an oxidizer and will speed up the burning process. Ammonium nitrate does not burn on its own, but when combined with other flammable compounds, it raises fire danger and promotes burning even in the absence of oxygen
Covid-19 Impact & Market Status
The pandemic has had a significant impact on practically all businesses as a result of tight limitations enforced by many governments to prevent the spread of the deadly virus. The ammonium nitrate market was not spared by the coronavirus-induced pandemic. The ammonium nitrate market faced a rapid fall during the initial phases of the COVID-19 pandemic. Despite the outbreak, the global ammonium nitrate sector was able to rebuild trust and continue development as governments throughout the globe relaxed tight restrictions. The demand for required food surged considerably during the epidemic, forcing the production of more food grains. The ammonium nitrate market has been witnessing high-end demand owing to surged food grain production to meet global demands. Fertilizers are key to ensuring a healthy agricultural output, thus further improving growth in the global ammonium nitrate space.
Agricultural sector to drive the ammonium nitrate market due to increasing population
In medium and low-income nations, where population growth is slowing, agricultural output growth has been on the rise. Population expansion boosts agricultural productivity, which in turn boosts fertiliser consumption. Increasing agricultural demand needs increased productivity, which can only be satisfied through higher-yielding technologies, and fertilisers play a role in this endeavour. As one of the principal chemicals used in fertiliser manufacturing, ammonium nitrate is in high demand in the ammonium nitrate market all across the globe.
Increasing investment by various nations in defence sector is contributing to the market growth
Over the last five years, global military spending has increased by more than 7.2 per cent. Rising geopolitical tensions throughout the world have contributed to an increase in global military spending. Additionally, as ammonium nitrate continues to remain crucial for the defence industry to enable explosive production, ammonium nitrate demands are bound to further rise in the forecast span,
North America to lead the ammonium nitrate market
APAC has emerged as the most dominant region for the worldwide ammonium nitrate market owing to massive agricultural reliance in countries such as China and India. The ammonium nitrate is a key ingredient of agricultural fertilizers, therefore ushering in a demand upsurge. As a result of rising food safety concerns across the world, the usage of ammonium nitrate is high in these countries. As a result, governments, farmers, and organisations have joined forces to boost yield per unit of farmed land, resulting in a major rise in demand for fertilisers and driving market development. Furthermore, ammonium nitrate is extensively used in construction activities, and because these two nations are home to billions of people globally, construction remains one of the most crucial sectors for the demand of ammonium nitrate in the region, fuelling the global ammonium nitrate industry's expansion.
The global market for ammonium nitrate in North America has expanded rapidly. This massive demand for ammonium nitrate is a result of rising demand for ammonium nitrate fuel oil as well as rising need for defence explosives. One of the causes for the rise in this region is the increase in agricultural activities in the region as a result of the increase in fertiliser application throughout the predicted period.
The ammonium nitrate market is expected to be worth USD 21.3 billion at a CAGR of 3.9% during 2022-2029.
It is a common fertilizer, used in agricultural methods around the world. In the US it is one of the leading fertilizers used for vegetable crops. It is used to increase the growth of plants, especially in dry environments like arid lands. It is very important as a cheap and abundant fertiliser.
It is a very common compound that may be found in a variety of forms. It is also utilised in a variety of other processes, including the manufacture of fertilisers. Ammonium nitrate is a gas that is colourless and odourless. It is also a common fertilizer, used in agricultural methods around the world.
There are a variety of uses for ammonium nitrate, from agriculture to industry, from fire suppression to producing explosives. It also has been used it in factory production, for example, in the production of ammonia.
Ammonium nitrate dissolves readily in soil water, where it is available for plant to uptake immediately. Ammonium nitrate, a commonly available source of plant nutrients, is used by the majority of vegetable farmers. Livestock producers like it for pasture and hay fertilisation because it is less susceptible to volatilization losses when left on the soil surface. Because of its great solubility, ammonium nitrate is suitable for the production of fertiliser solutions or sprays. Thus, the increasing demand for fertilizers has in turn increased the requirement and consumption of ammonium nitrate thus driving the market.
Ammonium nitrate is a kind of fertilizers which is used as a plant growth stimulant and also can be used as an explosive. In addition, it is used in mining, agriculture, and construction. It is a main nitrogen-rich fertilizer for crops in the tropics and is a major source of plant nutrients for trees as well as fruit and vegetable production in the temperate and subtropical regions.
There are a lot of factors which are driving the demand for ammonium nitrate and growing its market, but the main factor is the surge in the demand for agricultural fertilizers and defence sector. The demand for high-quality crops is increasing dramatically, which has increased fertiliser usage in recent years. To satisfy the rising demand, previous production facilities have been expanded and remodelled, and a new ammonium nitrate manufacturing facility has been built.
The rising global agriculture business has increased demand for fertilisers, which are required for crop growth. Nitrogen is used by plants in the form of nitrate, which is easily accessible in the form of ammonium nitrate. Nitrogen is lost during the conversion of the nitrogen component to nitrate into urea. Furthermore, ammonium nitrate-based fertilisers release nitrogen into the environment at a considerably slower pace, improving lifespan. Ammonium nitrate-based fertilizers are highly user-friendly and have been witnessing tremendous acceptance in the last couple of years. Fertilizer use has grown in response to the significant growth in demand for high-quality crops.
However, the availability of substitutes limits market expansion. To avoid being utilised in a terrorist act, the government has imposed rigorous controls on the manufacturing, storage, transportation, and use of ammonium nitrate. This will stymie the rise of demand for ammonium nitrate, as the usage of other accessible alternatives has expanded in the application sectors of fertilisers and explosives.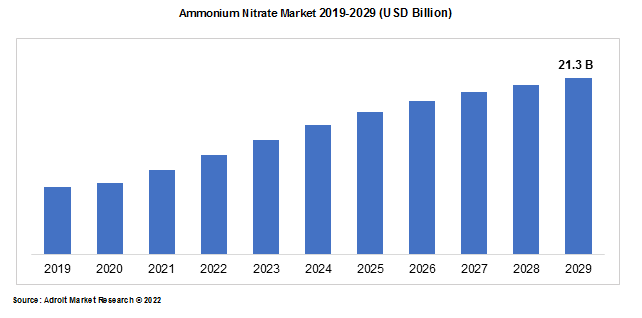 The key market players in the ammonium nitrate market includes San Corporation, Abu Qir Fertilizers Co., Incitec Pivot Limited, Austin Powder International, Borealis, Yara International, Orica Limited, Euro Chem, etc.
Ammonium Nitrate Market Scope
| | |
| --- | --- |
| Metrics | Details |
| Base Year | 2020 |
| Historic Data | 2018-2019 |
| Forecast Period | 2021-2028 |
| Study Period | 2018-2028 |
| Forecast Unit | Value (USD) |
| Revenue forecast in 2028 | USD 21.3 billion |
| Growth Rate | CAGR of 3.9 % during 2021-2028 |
| Segment Covered | Type, Applications, End-Users, Regions |
| Regions Covered | North America, Europe, Asia Pacific, Middle East and Africa, South America |
| Key Players Profiled | San Corporation, Abu Qir Fertilizers Co., Incitec Pivot Limited, Austin Powder International, Borealis, Yara International, Orica Limited, Euro Chem, etc. |
Key Segments of the Ammonium Nitrate Market
By Type
Solution
High Density
Low Density
Others
By Application
Fertilizers
Explosives
Others
By End-Users
Agriculture
Defence
Quarry
Mining
Construction
Others
By Region
North America
Europe

UK
Germany
France
Rest of Europe
Asia Pacific

China
Japan
India
Rest of Asia Pacific

South America

Brazil
Mexico
Rest of South America

Middle East & Africa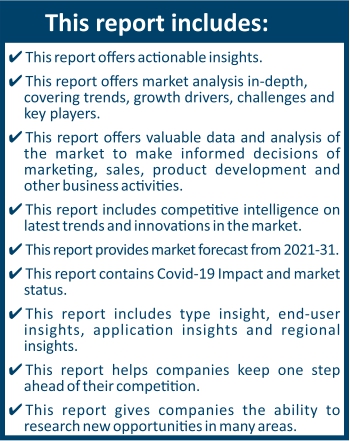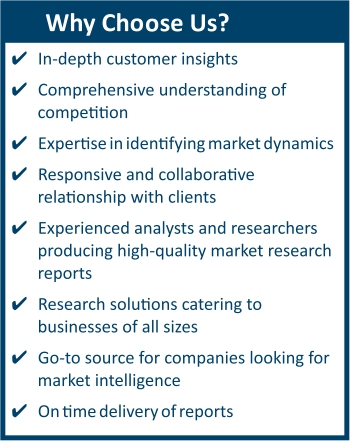 Frequently Asked Questions (FAQ) :
The market value of ammonium nitrate market in 2029 was USD 21.3 billion.
The ammonium nitrate market is growing at a CAGR of 3.9% over the forecast period.
The base year for the report is 2021 in ammonium nitrate market.
North America dominated the market for ammonium nitrate market and accounted for the largest revenue share.
The top companies that hold the market share in ammonium nitrate market are San Corporation, Abu Qir Fertilizers Co., Incitec Pivot Limited, Austin Powder International, Borealis, Yara International, Orica Limited, Euro Chem, etc.