The size of the global market for Algae Biofuel is expected to reach USD 15.39 billion by 2030, expanding at a compound annual growth rate (CAGR) of 8.76%.
The surge in growth revenue can be attributed to the rising demand for biofuels arising from the growing demand for energy, increasing detergent market in developing regions where biofuel is a crucial component and the increasing efforts for mass-producing green energy are some of the market factors accelerating the growth of the algae biofuel market.
However, the market is constrained by factors such as the need for higher capital investment and robust infrastructure coupled with the current technological barriers that are considerably slowing down the growth potential of global algae biofuel market. Additionally, in recent times ongoing efforts to develop cost effective and sustainable fuel substitutes to align with international initiatives towards carbon neutrality are likely to underpin novel opportunities to support algae biofuel market expansion.
Algae bio fuel represents algae as a promising source of biofuel in the world of green energy space. Algae-derived biofuels offer a major advantage in which the farmland does not require to be displaced that is otherwise used for growing food sources. Researchers have so far claimed that algae are capable of enhancing energy production by 30 times as compared to the land-based crops that are conventionally used to produce biofuels. Algae, a member of the aquatic ecosystem is also capable of recycling atmospheric carbon while producing nearly 50% of global oxygen.
Algae sourced renewable diesels adhere to a drop-in system wherein they directly replace petroleum fuel eliminating the need to modify engines. Vegetable oil produced from algae is either used directly or further refined into different biofuels used across different applications. The global algae biofuel market displays a vast landscape of well-positioned, large players with a strong capital infrastructure alongside a queue of young market entrants intending to remodel the algae biofuel market dynamics with the help of new technologies and innovations consolidating the market.
The major players of the global algae biofuel market are Reliance Life Sciences, Sapphire Energy, Culture Biosystems, Solix Biofuels, Origin Oils, Solazyme, Proviron, Blue Marble Production, Algenol, and Genifuels Algae Systems. The algae biofuel market consists of local players with a robust foundation coupled with internationally acknowledged players leading the global expansion of the industry. In addition, the identified key players are introducing high capabilities to the product portfolio through advancing research and development to retain competitive advantage in the global market.
Algae Biofuel Market Scope
| | |
| --- | --- |
| Metrics | Details |
| Base Year | 2022 |
| Historic Data | 2020-2021 |
| Forecast Period | 2022-2030 |
| Study Period | 2020-2030 |
| Forecast Unit | Value (USD) |
| Revenue forecast in 2030 | USD 15.39 billion |
| Growth Rate | CAGR of 8.76% during 2021-2030 |
| Segment Covered | By Type, By Application, Regions |
| Regions Covered | North America, Europe, Asia Pacific, South America, Middle East and Africa |
| Key Players Profiled | Algenol, Blue Marble Production, Solazyme Inc., Sapphire Energy, Culture Biosystems, Origin Oils Inc., and Proviron, Genifuels, Algae Systems, Solix Biofuels, and Reliance Life Sciences |
Key Segments of the Global Algae Biofuel Market
Type Overview, 2018-2028 (USD Billion)
Bioethanol
Biodiesel
Methane
Jet Fuel
Biobutanol
Biogasoline
Green Diesel
Others
Application Overview, 2018-2028 (USD Billion)
Automotive and Transportation
Aerospace and Defense
Others
Regional Overview, 2018-2028 (USD Billion)
North America
Europe
France
UK
Germany
Rest of Europe
Asia Pacific
China
Japan
India
Rest of Asia Pacific
South America
Brazil
Mexico
Rest of South America
Middle East and Africa
Reasons for the study
The market study intends to deliver a thorough overview of the market providing insightful outlook of the global algae biofuel market. Ensure you are provided with the latest industry updates and estimated data.
The study strives to provide a view into the competitive environment highlighting the recent innovations driven by the key players for enhancing growth prospects.
What does the report include?
The study on the global algae biofuel market effectively encompasses crucial aspects including the growth derivatives, future prospects, trends, opportunities and challenges.
The study incorporates the competitor's assessment covering the well-established market participants along with the prospective players in the algae biofuel market analyzing their strategic models and initiatives for modified product portfolio.
The study also covers a conclusive qualitative and quantitative data analysis of the segmented components of the market by type, application, and region identifying the significance of each segment.
Accurate evaluation and estimations of the market size coupled with forecast have been provided for all of the market segments.
Who should buy this report?
The report on the global algae biofuel market is suitable for market players and participants who are a part of the algae biofuel industry including production, technology and researchers.
Capitalists, investors, and private as well as public entities looking for in-depth understanding of the future outlook of the global algae biofuel market.
Researchers, consultants, scientists, and technology experts seeking technical and scientific insights of modifying portfolio of global algae biofuel market.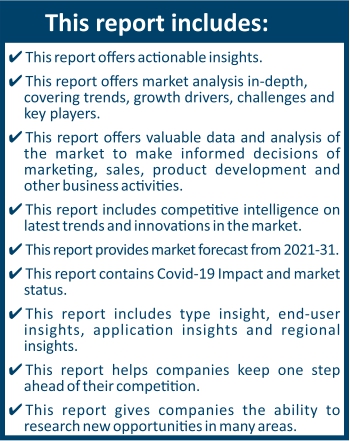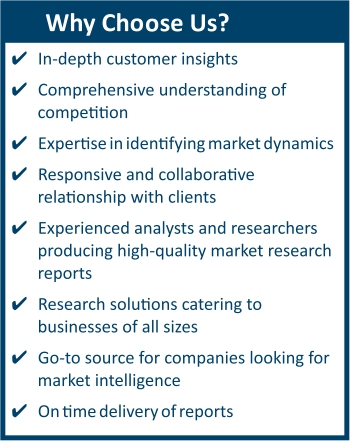 Frequently Asked Questions (FAQ) :
The algae biofuel market is growing at a CAGR of 8.9% over the forecast period
The Global algae biofuel market is Segmented on the basis of Type, Application, Regions
The major contenders in the global market are Reliance Life Sciences, Sapphire Energy, Culture Biosystems, Solix Biofuels,Origin Oils, Solazyme, Proviron, Blue Marble Production, Algenol, and Genifuels Algae Systems.
Introduction of highly effective biofuel mandates worldwide are considered to compel manufacturers to increase R&D investments significantly augmenting the global algae biofuel market growth. R&D expeditions are gaining immense importance with the objective of developing a sustainable technology for producing algae biofuel on a large-scale witnessing extensive efforts and initiatives by companies all over the world thereby offering lucrative growth opportunities over the forecast timespan.
Constantly advancing landscape of biochemical engineering is further strengthening the technological framework across various integral activities in algae fuel production. Promising features of algae, offering a higher yield as compared to its crop-based biofuel peers makes it a preferred choice among industry experts.
Additionally, along with higher levels of biodegradability, elevated energy content and rapidly growing microorganisms are among the major factors pushing industry manufacturers towards the viable production of algae biofuel. Increasing development of innovative and scalable technologies by start-ups is bolstering the potential scope of future opportunities for the growth of the global algae biofuel market accelerating the participation of large and small players in expanding the market avenue.
Type Segment
In terms of biofuel type, the algae biofuel market is fragmented into biodiesel, methane, biogasoline, bioethanol, jet fuel, biobutanol among others. The biodiesel segment has largely dominated the algae biofuel market in the past and is likely to account for a large market share over the forecast as well owing to the increasing consumption of biodiesel. With increasing focus on controlling the large diesel-powered vehicles and their fuel emissions, the demand for sustainable alternatives is expected to result in significant growth of algae-derived biodiesel.
Application segment
Based on application, the market is classified into two categories that are automotive & transportation and aerospace & defense. The transportation sector is observed to be the largest biofuel consumer anticipated to dominate the market in future with increasing initiatives to transform the engineering of automotive and rising demand for renewable fuel sources to power vehicles. Transportation and automotive sector have the potential to replace the conventional diesel and gasoline used in vehicles.
North America displays a robust biofuel marketspace and is estimated to grow exponentially with rising demand for biofuels derived from algae particularly bioethanol. The region is predicted to offer lucrative growth opportunities as the government is taking significant efforts to encourage algae biofuel research as well as commercial production.
North America has a surging number of technology-focused start-ups along with larger companies driving the capital funding for extensive R&D projects. European algae biofuel market is also anticipated to grow at a substantial rate over the forecast as several economies within the region are experiencing a burgeoning demand for sustainable and renewable fuels arising from the transportation industry. Besides, Asia Pacific is assumed to play a key role in expanding the algae biofuel market globally highly populated economies driving the demand for renewables.