Due to consumers' increasing choice of healthier foods, the global market for air fryers is expanding. One of the major forces driving the deep fryer industry is consumer health consciousness. As it uses little to no oil during cooking, an air fryer is a healthier alternative to deep frying. Given that it can be used to prepare a range of items, an air fryer is also a practical culinary tool. The rising popularity of home cooking is another factor driving the air fryer market. For consumers who are too busy to prepare meals from scratch, a deep fryer is a convenient cooking appliance. Additionally fueling the market for air fryers is the rise in popularity of online cooking programmes. More people are using air fryers.
There are numerous manufacturers selling various models on the highly competitive air fryer market. Size, features, pricing, and warranty are the most crucial considerations when purchasing a deep fryer. Since air fryers are available in a variety of sizes to meet different purposes, size is a crucial consideration. The more food an air fryer can cook at once, the bigger it is.
Larger fryers, however, may cost more and take up more counter space. Many functions, including timers, temperature controls, and automatic shutoff, are included with deep fryers. Some air fryers can also be used for frying, baking, and roasting. A deep fryer will cost more the more features it has. The cost is yet another crucial element. Price ranges for air fryers start at $30. $200. The price will vary depending on the size and features of the fryer. Warranty is an important factor as it will protect your investment in case of any problems.
The global air fryer market is estimated to be valued at USD 1.9 billion in 2021 and is projected to reach USD 3.5 billion by 2031, at a CAGR of 12.8% during the forecast period.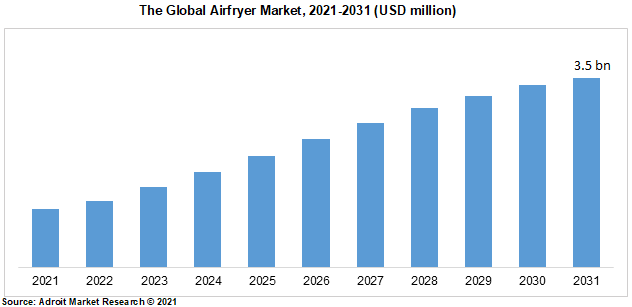 Limitations such as the global air fryer market are expected to grow at a moderate pace during the forecast period. The market is expected to be restrained by factors such as the high cost of deep fryers and the lack of consumer awareness about the benefits of deep fryers. High cost of fryers One of the major factors restraining the growth of the air fryer market is the high cost of air fryers. Air fryers are priced higher compared to other kitchen appliances like microwave ovens and ovens. Consumers are often reluctant to buy deep fryers because of their high cost.
Advantages such High initial costs Require preheating Relatively small capacity Some foods may not cook evenly Some recipes may require additional oil or fat.
The key players in the air fryer market are Philips, Presto, T-fal, Black + Decker, and Cuisinart.
Trends such as the market for air fryers is expanding quickly and is anticipated to reach USD 3.2 billion by 2031. Consumer health consciousness is rising, and there is a demand for healthier alternatives to conventional frying techniques. The convenience and simplicity of use of air fryers are further factors driving the demand for air fryers. The Air Fryer Market is divided into geographic regions, distribution channels, and product types. North America, followed by Europe and Asia Pacific, dominates the air fryer market.
Classifications
Small Air Fryers:
These air fryers are designed for personal use and can cook small amounts of food. Large Air Fryers: These air fryers are designed for commercial use and can cook large quantities of food. Industrial Air Fryers: These air fryers are designed for industrial use and can cook large quantities of food.
Leading segment
The fryer market is a highly competitive and expanding one, even if it is challenging to identify the dominant category. The deep fryer's success can be attributed to a variety of elements, including its capacity to swiftly and uniformly cook food without the need for oil. Additionally, air fryers are inexpensive and simple to operate, which appeals to a variety of consumers.
Since air fryers provide a healthier way to cook food, the market for them is expanding. People striving to eat healthily will find air fryers perfect because they use little to no oil. Additionally, air fryers cook food more quickly than conventional ovens, which makes them ideal for busy families.
Due to Covid-19, fewer individuals are cooking at home, which has decreased the demand for deep fryers. As a result, deep fryer producers saw a reduction in sales. Due to the decline in demand, some businesses were forced to lay off workers or shut down manufacturing. Due to shortages of certain fryer parts brought on by the epidemic, fryer prices have increased.
The latest innovation in the Airfryer market is the Philips Smart Airfryer. This new product from Philips allows users to cook food using less oil and fat. The Philips Smart Airfryer also has a built-in timer so users can monitor the cooking time.
Airfryer Market Scope
| | |
| --- | --- |
| Metrics | Details |
| Base Year | 2022 |
| Historic Data | 2021-2022 |
| Forecast Period | 2022-2031 |
| Study Period | 2021-2031 |
| Forecast Unit | Value (USD) |
| Revenue forecast in 2031 | USD 3.5 billion |
| Growth Rate | CAGR of 12.8% during 2021-2031 |
| Segment Covered | by Type, By Application, Regions |
| Regions Covered | North America, Europe, Asia Pacific, South America, Middle East and Africa |
| Key Players Profiled | Philips, Presto, T-fal, Black + Decker, and Cuisinart. |
Key Segments of the Global Air-fryer Market
By Type Overview, 2021-2031 (USD Billion)
• Drawer type,
• Lid type air fryer
• Oven type air fryer,
By Application Overview, 2021-2031 (USD Billion)
• Household,
• Commercial
By End User Overview, 2021-2031 (USD Billion)
• Households,
• Food industry
• others,
By Regional Overview, 2021-2031 (USD Billion)
North America
• U.S
• Canada
Europe
• Germany
• France
• UK
• Rest of Europe
Asia Pacific
• China
• India
• Japan
• Rest of Asia Pacific
South America
• Mexico
• Brazil
• Rest of South America
Middle East and Africa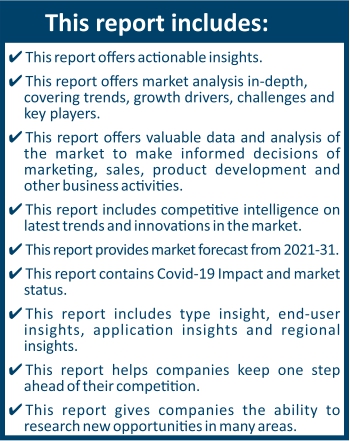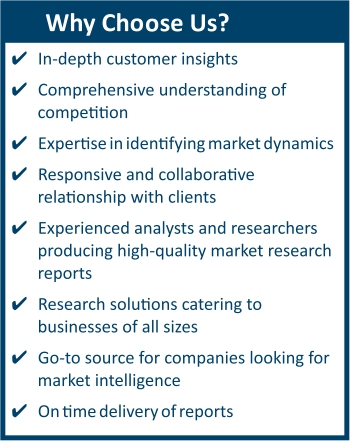 Frequently Asked Questions (FAQ) :
Airfryer Market is projected to reach USD 3.5 billion by 2031, growing at a CAGR of 12.8%
The Airfryer market is growing at a CAGR of 12.8% during the projection period
Key companies covered in the Airfryer market are Philips, Presto, T-fal, Black + Decker, and Cuisinart