To raise disease-resistant, high-quality cattle while also maintaining a healthy herd. Genomics assists in the exact prediction of genetic merit, fine-tuning of selective breeding, augmentation of desirable traits, and improvement of animal health and welfare, among other things. Develop and improve crops that are more resistant to pests, diseases, droughts, colds, floods, and other factors that impede development. Improve and produce crops that are more resilient to pests, diseases, droughts, colds, floods, and other restricted situations.
The global Agrigenomics market is expected to develop USD 7.76 Billion by 2030, at a compound annual increase in price (CAGR) of 9.9 % throughout the forecast period.
Covid-19 Impact & Market Status
The COVID19 epidemic has raised principal clinical, social and monetary concerns. The agriculture and meals processing enterprise is centered on growing buffer structures to repair green meals production, logistics, and deliver chain performance and soak up destiny deliver and call for shocks. Meanwhile, the clinical network is centered on a success diagnostics and clinical development. In addition to commodity manufacturers and suppliers, seed companies, trait developers, and genomic researchers also are running to discover answers for ability constructing with inside the wake of the COVID 19 epidemic. Agricultural genomics is advancing closer to using gene enhancing strategies to supply lots of antibacterial, antifungal, and antiviral products. Furthermore, because of fears of the virus spreading, the enlargement of the meals and beverage enterprise, each offline and on-line meals chains, slowed at this time. The modern commencing of the lockdowns, on the alternative hand, guarantees lots of ability possibilities for the agrigenomics enterprise with inside the subsequent years.
Illumina's Hi Seq to Emerge as the Most Lucrative Segment
IN the agricultural genomics space, Hi Sequence test is the unparalleled market leader which is capable of multiple tasks. Low cost of the equipment is helping segment growth. Sanger technology uses primers that bind to denatured DNA and uses denatured DNA as a template to prime the synthesis of single-stranded polynucleotides in the presence of DNA polymerase enzymes.
Crops to Witness Fastest Growth
The crop segment has the largest share of the Agrigenomcis market. Next-generation genotyping and sequencing (NGS) are rapidly being used to better understand the genetic diversity that affects different livestock phenotypes. CRISPR (Clustered Regularly Interspaced Short Palindromic Repeats) helps in multiplexing and is also highly cost effective.
Marker-Assisted Selection to Remain Atop
Marker assisted selection occupy the largest share, as reproductive efficiency and effectiveness are significantly improved compared to traditional reproductive. Marker support options are becoming more and more popular in North America due to significant research support and the presence of leading US technology vendors. DNA / RNA sequencing and genotyping, on the other hand, were standard requirements for agrigenomics testing services. This is due to genotyping`s precision, which enables researchers to develop fine-grained mapping at a cheap cost. Animal and plant genotyping has become an essential part of modern agricultural research. Genotyping is a method of finding minor genetic variants that can result in major behavioral abnormalities. This encompasses both the typical clinical changes and the disease's underlying causes. It's employed in a variety of settings, including scientific study, medicinal treatment, and agriculture.
North America to Render Ample Investment Avenues
The agrigenomics market in North America is continuously expanding, owing to a growing acceptance of agrigenomics, which may assist to reduce the use of hazardous pesticides by enhancing resistance power during the early stages of growth. The introduction of agrigenomics has resulted in a considerable reduction in pesticide consumption. Strong research and development, new technical innovation, and increased merger and acquisition (M&A) activity are the main drivers of market growth.
Trait screening, marker-assisted descriptive attributes, and parentage testing are all made possible by agrigenomics. Our tools aid researchers and breeders in evaluating and forecasting genetic merit. Aquaculture benefits from genomic research because it allows for faster growth rates, greater disease resistance, and higher stress tolerance in freshwater ecosystems. Aquaculture provides the world's population with critical high-quality protein.
Agriculture genomics is the use of genetics in agriculture to boost crop and animal output and ensure long-term viability. The use of genomics in agriculture improves the long-term viability and productivity of livestock and crop output.
In 2029, the worldwide agrigenomics industry is expected to be worth USD 6.5 billion. The agrigenomics market is accelerating during the forecast period due to exponential population growth, increased demand for crops and livestock, increased government support for research and crop productivity, and increased supply of genomic databases by ranchers. Is expected to grow into. As a result of the technological development of sequencer systems, for example, the market is expected to grow with the development of systems with high throughput and improved automation. Furthermore, the market is expected to rise as the cost of sequencing decreases and the time required for nucleic acid sequencing decreases.
The agrigenomics sector is expanding as a result of considerable technological improvements that have resulted in a shift from single gene testing to whole genome analysis, as well as an increase in genome composition and genetic research. The growing use of genome sequencing in livestock not only allows for the study of parent ancestry, but it also aids in the identification of infectious organisms such as bacteria and viruses that infest or dwell on them.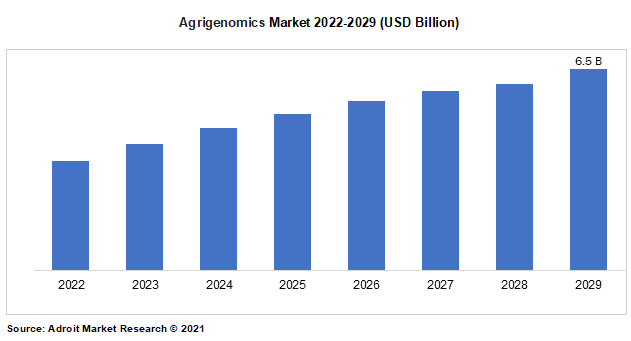 The key players in this segment are Edico Genome, Thermo Fisher Scientific, GalSeq srl, Agilent Technologies, Inc., Eurofins Scientific SE and LGC Limited, SciGenom Labs Pvt. Ltd, Illumina, Affymetrix, Genotypic Technology Pvt Ltd, these are the global players in the agrigenomics market.
Latest Innovations in the Agrigenomics Market
Agricultural genomics technology is revolutionizing the traditional breeding practices of agricultural species as well as the way big populations are monitored. Agricultural genomics research, like human genomics research, centers around the concept of genomics, from genetic gene screening (the objective is to accomplish the selection of "ideal" traits) to illness diagnostics (improvement). Despite the fact that the targets of these disasters have shifted from people to crops and agricultural animals. Agricultural genome analysis necessitates more powerful and quicker technology, as well as increased sample throughput and multiplexing capabilities, automation, and dependability. The microarray, which is easy, rapid, and effective, is one of the most essential methodologies and instruments for genotyping and single nucleotide polymorphism (SNP) study.
Agrigenomics Market Scope
| | |
| --- | --- |
| Metrics | Details |
| Base Year | 2020 |
| Historic Data | 2018-2019 |
| Forecast Period | 2021-2028 |
| Study Period | 2018-2028 |
| Forecast Unit | Value (USD) |
| Revenue forecast in 2028 | USD 6.5 billion. |
| Regions Covered | North America, Europe, Asia Pacific, South America, Middle East and South Africa |
| Key Players Profiled | Edico Genome, Thermo Fisher Scientific, GalSeq srl, Agilent Technologies, Inc., Eurofins Scientific SE and LGC Limited, SciGenom Labs Pvt. Ltd, Illumina, Affymetrix, Genotypic Technology Pvt Ltd & among others. |
Key Segments of the Agrigenomics Market
By Sequencer Type Overview, 2022-2029 (USD Billion)
Solid Sequencers
Illumina Hi Seq Family
Pacbio Sequencers
Sanger Sequencers
Other Sequencer
By Application Overview, 2022-2029 (USD Billion)
By Objective Overview, 2022-2029 (USD Billion)
Marker-Assisted Selection
Gene Expression Profiling
DNA/RNA SEQUENCING
Genotyping
GMO/Trait Purity Testing
DNA Extraction & Purification
Others
By Region Overview, 2022-2029 (USD Billion)
North America
Europe

UK
Germany
France
Rest of Europe

Asia-Pacific

China
Japan
India
Rest of Asia-Pacific

South America
Mexico
Brazil
Rest of South America
Middle East and South Africa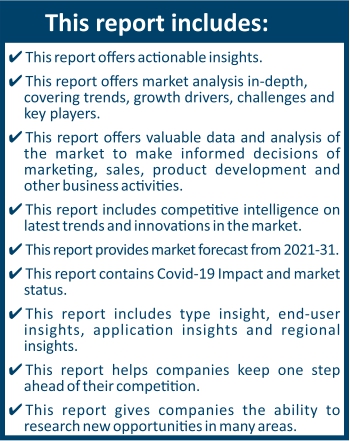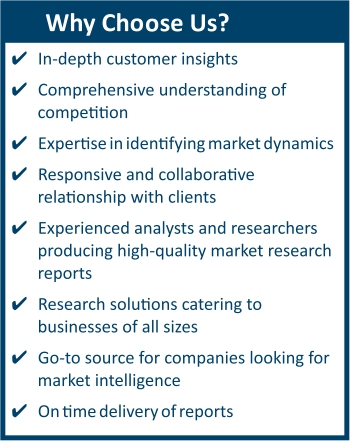 Frequently Asked Questions (FAQ) :
The market value of agrigenomics market in 2029 was USD 6.5 billion.
North America dominated the market for agrigenomics market and accounted for the largest revenue share.
The top companies that hold the market share in agrigenomics market are Edico Genome, Thermo Fisher Scientific, GalSeq srl, Agilent Technologies, Inc., Eurofins Scientific SE and LGC Limited, SciGenom Labs Pvt. Ltd, Illumina, Affymetrix, Genotypic Technology Pvt Ltd & among others.
To get latest version of agrigenomics market report can be obtained on demand from the website.
The base year for the report is 2021 in agrigenomics market.