The major driving factors for the advanced car audio market are the increasing demand for luxury cars and the growing preference for aftermarket products. The luxury car segment is expected to grow at a rapid pace due to the increasing disposable income of consumers and the launch of new models by manufacturers. Because of the ease with which advanced automotive audio systems are available and the demand for customization, the aftermarket sector is predicted to expand at a high rate.
The automotive sector also develops with the rest of the world. With new technologies being developed every day, it is no surprise that the car audio market is also constantly evolving. In order to keep up with the latest trends and meet customer demands, manufacturers must continuously innovate their products.
These market sectors have various demands and want. OEMs require audio systems that are smoothly incorporated into the car's design and overall appeal. Customers in the aftermarket seek out goods with the best possible sound quality and performance.
Luxury car owners expect the best of everything, including their audio system. They want a system that will provide them with a rich listening experience while still being stylish and unobtrusive. Medium and high-end cars are less concerned with style and more focused on functionality. They still need their audio system to perform at a high level, though. The market for automobile audio has a number of benefits.
OEMs have the advantage of economies of scale, as they can produce audio components in large quantities and sell them at a lower price than aftermarket companies. In addition, OEMs often have better relationships with vehicle manufacturers, which gives them access to new cars and car stereos before aftermarket companies.
Aftermarket companies often have more flexibility than OEMs, as they are not tied to any one vehicle manufacturer. This allows them to develop innovative products that can be quickly adapted to changing trends in the car audio market. In addition, aftermarket companies often have better relationships with retailers and installers, which gives them access to a wider distribution network.
Advanced Car Audio is a new category of car audio systems that are characterized by their superior sound quality, advanced features and sleek designs. These systems offer a significant upgrade over traditional car audio systems and are becoming increasingly popular among car owners who want to improve their driving experience.
There are two main types of advanced car audio systems: OEM (original equipment manufacturer) and aftermarket. OEM systems are installed in new cars by the manufacturer, while aftermarket systems are installed by third-party companies.
Advanced car audio systems can be found in all kinds of cars, from luxury vehicles to more affordable models. However, they are most commonly found in medium and high-end cars.
The market for sophisticated automobile audio is anticipated to grow at a CAGR of 5.7% from an estimated USD 8.0 billion in 2020 to USD 12.8 billion by 2031.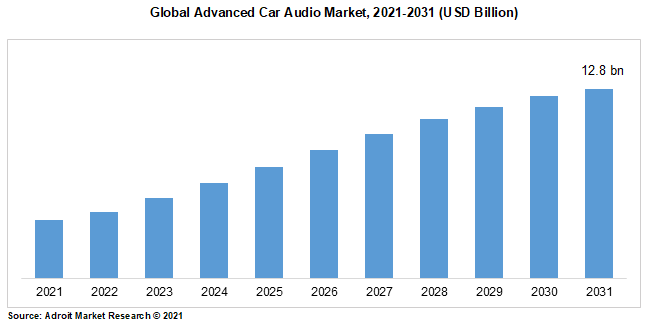 The need for improved infotainment systems in cars as well as the rising demand for premium and luxury vehicles are the main market drivers.
According to a study by Luxury Insider, the global sales of luxury cars are expected to reach 2.7 million units by 2020. This growth can be attributed to the increasing purchasing power of consumers and the growing preference for luxury cars among the middle-class population. Moreover, with the advent of new technologies, such as autonomous driving and connectivity features, the demand for advanced car audio systems is expected to increase in luxury cars.
There are several restraining factors in the advanced car audio market. Firstly, the high cost of these systems may limit their adoption among consumers. Secondly, the lack of standardization across different regions and vehicle types may create challenges for manufacturers. Lastly, the need for skilled labour to install and maintain these systems may also act as a restraint on market growth. However, The automotive industry has been witnessing a shift in customer preference from basic to advanced and premium car audio systems. This is attributed to the growing demand for enhanced in-car infotainment, better sound quality, and enhanced safety features.
There are a few key players in the advanced car audio market, including Harman International, Alpine Electronics, Inc., Pioneer Corporation, and Kenwood Corporation. These businesses are well-established in the industry and are always coming up with new, better products for customers.
Segment Analysis
The medium End Car segment forms a major portion of the market
The major factor driving the growth of this market is the rising demand for luxury cars and medium and high-end cars across the globe. The medium-end car segments are expected to grow at a significant rate during the forecast period owing to the increasing disposable incomes of people and their preference for better quality sound systems in their cars. Additionally, OEMs are increasingly focusing on providing advanced infotainment systems in their vehicles which is another major factor boosting the growth of this market. Over the course of the projection period, the market growth is anticipated to be somewhat constrained by the high cost of these systems.
America will command the market.
During the projected period, a CAGR of 5.1% is predicted for the North American advanced vehicle audio market. The increase in demand for luxury and mid-range to high-end vehicles in the area is responsible for this growth. This industry is expanding as a result of consumers' increasing preference for in-car entertainment and infotainment systems.
Covid-19 Impact & Market Status
As the COVID-19 pandemic continues to spread globally, the automotive industry is facing significant challenges. The global outbreak of COVID-19 has had a major impact on the automotive industry, with production disruptions and declining demand for vehicles. In particular, the luxury car segment is expected to be significantly impacted by the pandemic as buyers postpone purchase decisions amid economic uncertainty.
In terms of market status, the advanced car audio market is anticipated to experience significant growth in the coming years. This can be attributable to elements like rising disposable incomes and rising automobile ownership. To meet the changing wants of consumers, producers also frequently release novel and inventive items.
Latest Innovations in the Global Traction Converter Market: A Snapshot
In 2019, JVCKENWOOD Corporation launched its new "Garmin Navigation & JVC Smartphone Control System" which allows users to control various functions via their smartphone. Such developments are expected to drive market growth over the forecast period.
Advanced Car Audio Market Scope
| | |
| --- | --- |
| Metrics | Details |
| Base Year | 2022 |
| Historic Data | 2020-2021 |
| Forecast Period | 2022-2031 |
| Study Period | 2020-2031 |
| Forecast Unit | Value (USD) |
| Revenue forecast in 2031 | USD 12.8 billion |
| Growth Rate | CAGR of 5.7% during 2021-2031 |
| Segment Covered | Type, Application, Regions |
| Regions Covered | North America, Europe, Asia Pacific, South America, Middle East and Africa |
| Key Players Profiled | Harman International, Alpine Electronics, Inc., Pioneer Corporation, and Kenwood Corporation |
Key Segment of Global Advanced Car Audio Market
By Type Overview 2021-2031, (USD Billion)
By Application Overview 2021-2031, (USD Billion)
Luxury Cars

Medium and High-end Cars
By Region Overview 2021-2031, (USD Billion)
North America
Asia Pacific
China

India

Japan

Rest of Asia Pacific
South America
Mexico

Brazil

Rest of North America
Europe
Germany

France

UK

Rest of Europe
Middle East and Africa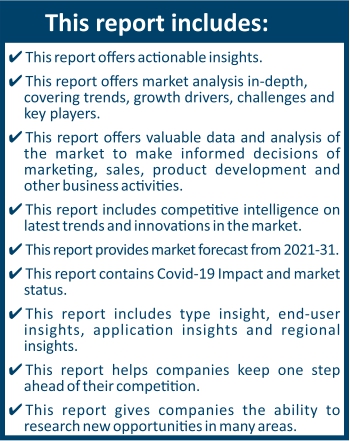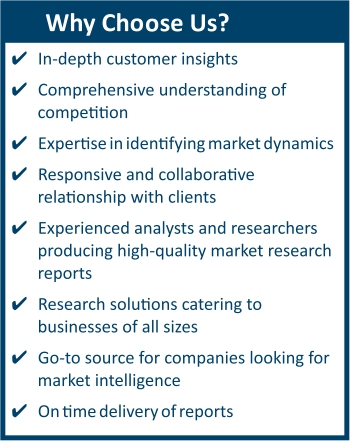 Frequently Asked Questions (FAQ) :
Advanced Car Audio Market is projected to reach USD 12.8 billion by 2031, growing at a CAGR of 5.7%