The acrylic sheets market has grown significantly because of factors such as increasing industrialization and urbanisation. Additionally, the growing demand for acrylic sheet as a glass substitute in a variety of products and applications, including sanitaryware (tubs, sinks, and showers), medical equipment, industrial equipment, and machinery, presents a sizable market opportunity for the major players in the acrylic sheet industry
The Acrylic Sheets market is expected to grow at a CAGR of 5.83% to reach $ 6.89 Billion in 2028.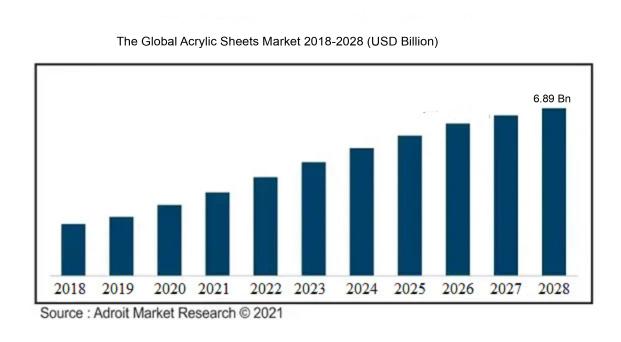 COVID-19 Impact & Market Status
The emergence of the fatal virus named COVID-19 adversely influenced the industry of the acrylic sheets market from 2020-to 21. This sudden transformation across the industry can be attributed to the lagging growth in vivid markets including automotive, transportation, construction and buildings, and the retail sector, due to the prohibition imposed on the movement of goods and services internationally. However, in the post-COVID-19 era, the spike in demand for digital signage boards for highlighting the importance of information has tremendously spurred the demand for acrylic sheets, up-scaling the overall market outlook.
The cell cast acrylic sheet segment is likely to grow at the faster rate
Cell cast acrylic sheet has become the preferred method due to its superior optical clarity, improved machinability, and colour compatibility. This process type is also preferred over the continuous cell process type because it offers better surface strength and manufacturers incur lower plant setup costs. These elements have caused the cell cast process type market to expand quickly throughout the course of the anticipated term. The industry uses cell cast acrylic sheet type most frequently because it offers the best optical clarity, increased surface hardness, and higher molecular weight. Because of the increased molecular weight, cutting, drilling, and routing are easier. Cell cast acrylic sheets are readily accessible in customised colours and distinctive effects.
The Asia Pacific region possesses a Major Share of the Global Acrylic Sheets industry
The Asia Pacific region is the leading consumer of acrylic sheets. Economies like China and India are the chief markets in the region. With regards to demand, these two countries hold over 50% stake in the market for acrylic sheets. The hype in the demand for acrylic sheets among automotive & transportation, architecture & interior design, and sanitary ware industries in the Asia Pacific region is followed by the rapid urbanization, industrialization, and the uptick in purchasing power of consumers in this region owing to the low cost. Moreover, the surge in FDIs in automotive and construction industries in developing countries of the Asia Pacific region is likely to fuel the market in this region over the review period.
The global market of acrylic sheets is predicted to reach a value of USD 6.92 billion by 2029 with a rising CAGR of 5.85%, while the industry was recorded at USD 3.21 billion in the year 2022.
A few different derivatives of acrylic acid are used to create an acrylic sheet, which is a fibre sheet. Due to its unique qualities including adaptability to the elements and versatility, polymethyl methacrylate acrylic is a kind of acrylic that is frequently used. Acrylic sheets can be opaque, coloured, or tinted. Acrylic sheets are used to cover many layers in order to improve their quality, resistance to scratches, and solar reflectance.
Over the course of the projection period, it is expected that the demand for acrylic sheets will increase significantly, driven by the rising popularity of using acrylic instead of glass in a variety of items, including industrial machinery, sanitary ware, and medical equipment machinery. Clearance, anti-fogging properties, low weight, high strength, and low weight are just a few of the crucial qualities of acrylic sheets that make them popular. These are therefore probably the main driving forces behind the global acrylic sheet market.
For instance, by heating acrylic sheets to extremely high temperatures, any shape can be created. Both industrialisation and robust urbanisation are driving a strong increase in demand for acrylic sheets worldwide. Additionally, these qualities of acrylic sheets help to drive up demand for them globally.
There are various low-cost alternatives to acrylic sheets. Glass, for instance, is utilised in situations when shoddy workmanship is acceptable. For instance, acrylic sheets are employed as reasonably priced material alternatives. For instance, the automobile sector and applications for signage and displays use glass, wood, ceramic, and metal. The increased focus on product weight reduction is causing acrylic sheets to become more popular on a global scale.
To expand their product portfolios and customer bases, the renowned companies operating in the worldwide acrylic sheets market place a strong emphasis on investing in R&D efforts. In order to fulfil and maintain the soaring demand for acrylic sheets across various geographies, market players have been engaging in mergers and acquisitions, cooperation, the production of new goods, joint ventures, and expansions.
Cast acrylic sheets, one of the varieties of acrylic sheets, are an affordable alternative to polycarbonate sheets for consumers. It is employed in display and signage applications. Additionally, they weigh less than acrylic sheets do. Cast acrylic sheets are increasingly being used in points-of-purchase (PoP) and disposers, which is expected to increase the ubiquity of cast acrylic sheets by raising brand recognition, product credibility, and market sales. Cast acrylic sheets are technically more advanced than acrylic sheets and provide a better balance of brightness and homogeneity. These market-presentation factors will probably open up new growth opportunities for the sector in the upcoming years.
The major market players in the global acrylic sheets market include Altegra's International, Margacipta Wirasentosa, Mitsubishi[SG1] Chemical Corporation, 3A Composites, and Aristech Acrylics, Madreperla, Gevacril, Astari Niagra, Spartech, and Asia Poly. The top manufacturers account for about 25% to 30% of the market share in the worldwide acrylic sheets industry, which is highly concentrated.
Latest Innovations in the Global Acrylic Sheets Market: A Snapshot
Trinseo purchased Aristech Surfaces LLC in June 2021 for USD 445 Million. The transaction was discovered on Falcon Private Holdings's accounts. This was done to increase Trinseo's business portfolio for polymer resins and plastic sheets using its current workforce and Aristech Surfaces LLC management, which is valued at USD 1.4 billion globally.
Evonik Industries established a completely owned subsidiary in Africa in March 2018 without engaging in any collaborative ventures. The liquidation of Ampa Plastics Group in 2017 led to the establishment of the speciality plastics formulator, which now strives to innovate and provide high-quality acrylic sheet goods throughout the MEA region.
Acrylic Sheets Market Scope
| | |
| --- | --- |
| Metrics | Details |
| Base Year | 2022 |
| Historic Data | 2018-2019 |
| Forecast Period | 2022-2028 |
| Study Period | 2018-2028 |
| Forecast Unit | Value (USD) |
| Revenue forecast in 2028 | USD 6.89 billion |
| Growth Rate | CAGR of 5.83% during 2018-2028 |
| Segment Covered | Type, Application, Regions |
| Regions Covered | North America, Europe, Asia Pacific, South America, Middle East and South Africa |
| Key Players Profiled | Altegra's International, Margacipta Wirasentosa, Mitsubishi Chemical Corporation, 3A Composites, and Aristech Acrylics, Madreperla, Gevacril, Astari Niagra, Spartech |
Key Segments of the Global Acrylic Sheets Market
Type Overview (USD Billion)
Extruded Acrylic Sheets
Cell Cast Acrylic Sheets
Continuous Cast Acrylic Sheets
Application Overview (USD Billion)
Sanitary Ware
Visual Communication & Retail
Furniture & Design
Electronics & Energy
Automotive & Transport
Architecture & Construction
Others
Regional Overview (USD Billion)
North America
Europe

UK
Germany
France
Rest of Europe

The Asia Pacific

China
Japan
India
Rest of Asia Pacific

South America

Brazil
Mexico
Rest of South America

Middle East & Africa
---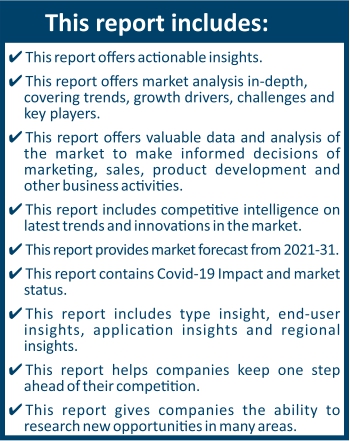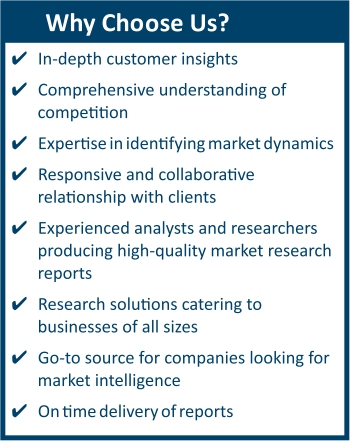 Frequently Asked Questions (FAQ) :
The market value of acrylic sheets market in 2029 was USD 6.92 billion.
The acrylic sheets market is growing at a CAGR of 5.85% over the forecast period.
The application of the acrylic sheets market Construction and Architecture, Healthcare and Medical, Hospitality, Retail, Automotive and Transportation, Food and Beverages, Electrical and Electronics, Sanitary ware and other.
Asia Pacific dominated the market for acrylic sheets market and accounted for the largest revenue share.
The top companies that hold the market share in acrylic sheets market are Altegra's International, Margacipta Wirasentosa, Mitsubishi Chemical Corporation, 3A Composites, and Aristech Acrylics, Madreperla, Gevacril, Astari Niagra, Spartech and among others.