Users of the 3D Display systems are able to see the 3D experience with their natural eyes, which amounted to a significant favorable factor that has the potential to attract investments in the industry, thanks to these technologies. Defense, gaming, and entertainment are the three main industries where 3D displays are used. In addition, as demand for smartphones, tablets, monitors, and other devices rises, so does the demand for 3D displays.
COVID – 19 & Market Status
During emergencies due to the pandemic, the policies related to lockdowns and confinement in homes caused revolutionary changes over a short period of time. And to say the least, the 3D display system market was not left to remain unaffected. This sector is anticipated to take off in the near future as a result of the falling cost of electronic devices and rising disposable incomes worldwide. The early pandemic phase saw a major fall in the demand for televisions, smartphones, and other non-essential consumer electronics as a result of customers delaying purchases, which also had an impact on the display industry. The demand for consumer electronics like televisions, smartphones, laptops, and PCs increased once the lockdown limitations were released, nevertheless, as a result of online learning and work-from-home opportunities.
Stereoscopic Product to Dominate the Market
The market will be dominated by the segment for stereoscopic displays. Both the gaming and entertainment industries use it. Continuous research has led to creative developments that have helped bring down the price of these products. The market for volumetric 3D displays is anticipated to increase over the course of the forecast period as more viewers become accustomed to using the technology without the required headgear. Due to their use in the engineering and medical fields, helmet-mounted displays will also experience strong growth over the projection period. The cost of 3D displays is decreasing, and new, useful items are constantly being introduced.
LED technology provide ample amount good opportunities
The largest portion of the market's overall revenue was generated by the LED technology category. To straighten up image quality and provide a quick reaction, LED panels are frequently employed as backlighting answers. Many market companies are concentrating on the development of LED-based displays for various applications, including smartphones, TVs, monitors, and HMDs. The market is set to gain market share from DLP-based technologies alongside OLED.
Asia Pacific region to render maximum revenue
According to estimates, Asia Pacific would grow at the fastest rate throughout the same time period due to shifting consumer tastes and increased disposable family income. The market's expansion is also being aided by the existence of large technology companies including Fujifilm Holdings Corporation, Panasonic Corporation, Sony Corporation, LG Electronics, Samsung Electronics, and LG Electronics.
The regional market Is developing as a result of technological expansions, advancing smartphone penetration, and an elevated rate of approval of digital services. Additionally, the increased popularity of video games in the area is accelerating the use of stereoscopic displays. The market will also profit from a rise in the use of 3D display technology in gaming, defense, entertainment, and engineering simulations during the forecasted period.
Due to the growing need for 3D visualization in the entertainment, defence, gaming, and medical sectors, the market is growing. The industry is boosted by rising demand for 3D displays in TVs, cell phones, and healthcare.
Additionally, there are many chances for expansion due to the expanding markets for TVs, monitors, smartphones, and tablets as well as the extent of 3D display adoption. This study on the global 3D display market provides a thorough analysis of the market. The research provides a detailed examination of the market's key segments, movements, drivers, restrictions, competitive environment, and other crucial ingredients.
The gaming industry has advanced significantly in recent years in terms of gaming content, technology, and aesthetics. With 3D technology, the industry is striving to enhance the entire gaming adventure. All these determinants clearly reflect the remarkable growth in the global 3D system market, leading to the expansion of the market size of $378.55 billion by 2029 at a growing CAGR rate of 17.6% in the forecasted period.
The industry has evolved as a result of transforming consumer demands and understanding of high-definition technology. The market is expected to develop as 3D movie preferences among consumers increase and digital theatre screens with 3D capabilities become more widely used. It is anticipated that increasing the use of these displays in a variety of products, including monitors, notebook PCs, smartphones, TVs, and digital photo frames, will significantly aid market expansion.
However, the significant amount of expenditure that is needed to spend for the maintenance of 3D devices can pose a restraining factor, that can slow down the development of global 3D display systems.
The market Is expanding as a result of the industry's efforts to use 3D technology to improve the entire gaming experience. The market will also benefit from increased interest in OLED and LED technologies, which offer better picture quality and performance than traditional display technologies.
This global report facilitates a depth analysis of top market players in the market that are dealing with 3D display systems and some of the leading corporations are - Panasonic Corporation, LG Electronics Inc., Sony Corporation, Samsung Electronics Corporation, Sharp Corporation, Toshiba Corporation, Mitsubishi Electric Corporation, 3DIcon, Au Optronics Corporation, 3D combination, and Fujifilm Corporation. Our study report encourages potential clients to formulate plans according to ongoing changes and avoid the key mistakes that can surely result in the fall of the organization.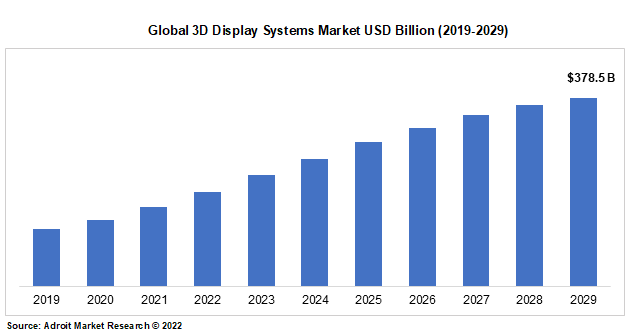 Recent innovations in Global 3D Display System: A Snapshot
• In November 2022, AMT and HP will collaborate to offer end-to-end integrated post-processing solutions to assist the 3D printing sector in scaling up to production. In order to provide advanced post-processing capabilities to HP customers, HP and AMT announced a new strategic partnership, building on their long-standing close relationship. The collaboration is centred on an integrated post processing solution that offers complete support throughout the entire 3D printing production workflow.
• November 2022 - According to the department of the future's shapes, Apple is planning to release a 3D world and video service for its mixed reality headset. Next year will see the release of Apple's next significant product, a mixed-reality headset that the corporation thinks would catapult it into a new computer era.
In line with this, the report also outlines the upcoming opportunities to grab by the market participants, negative changes prevailing in the market, scope, and the abrupt changes in the market caused by changes in trends. The reports also suggest some of the operational policies adopted by the leading corporates.
3D Display System Market Scope
| | |
| --- | --- |
| Metrics | Details |
| Base Year | 2021 |
| Historic Data | 2019-2020 |
| Forecast Period | 2022-2029 |
| Study Period | 2019-2029 |
| Forecast Unit | Value (USD) |
| Revenue forecast in 2029 | $ 378.55 billion |
| Growth Rate | CAGR of 17.6% during 2021-2029 |
| Segment Covered | Product, Technology, Sales Channel, Application, Regions |
| Regions Covered | North America, Europe, Asia Pacific, South America, Middle East and Africa |
| Key Players Profiled | Panasonic Corporation, LG Electronics Inc., Sony Corporation, Samsung Electronics Corporation, Sharp Corporation, Toshiba Corporation, Mitsubishi Electric Corporation, 3DIcon, Au Optronics Corporation, 3D combination, and Fujifilm Corporation. |
Key Segment Analysis of Global 3D Display System Market
Product Overview, 2019 -2029 (USD Billion)
Stereoscopic display
Volumetric display
Head-mounted display
Technology Overview, 2019 -2029 (USD Billion)
Organic Light Emitting Diode
Light Emitting Diode
Digital Light Processing
Plasma Display Panel
Display Panel
Sales Channel Overview, 2019 -2029 (USD Billion)
Application Overview, 2019 -2029 (USD Billion)
Television
Smartphones
Monitor
Projector devices
Virtual reality headset
Region Overview, 2019-2029 (USD Billion)
North America
Europe
Germany
France
UK
Rest of Europe
Asia Pacific
China
India
Japan
Rest of Asia Pacific
South America
Rest of South America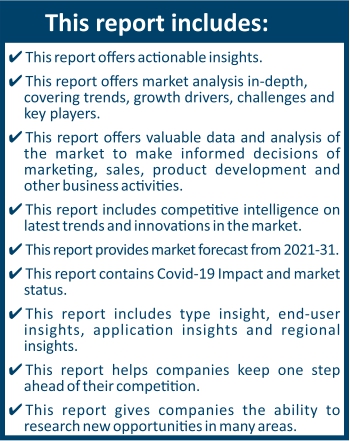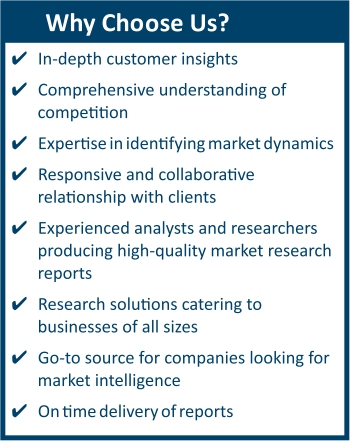 Frequently Asked Questions (FAQ) :
The market value of 3d display system market in 2029 was USD 378.55 billion.
The 3d display system market is growing at a CAGR of 17.6% over the forecast period.
The application of the 3d display system market Television, Smartphones, Monitor, Projector devices and Virtual reality headset and other.