The global vacuum packaging market size was estimated around USD 28 billion in 2018 and is expected to grow at a CAGR of 4.7% during the forecast period. With the increasing demand for hygienic packaged food coupled with the rising need to increase the shelf life of the products in the food industry is projected to drive the market in the coming years.
The global Vacuum Packaging market is projected to reach US$ 12.1 Bn by 2032, growing at a CAGR of 4.9%
Customers now-a-days are becoming more and more conscious about their eating habits and want to consume fresh and healthy food. Packaging plays a major role in order to attract customers, as it should not only be attractive but must also ensure product safety, freshness, and hygiene. Vacuum packaging offers a longer shelf like to the products as it removes all the air and oxygen from the packet before it is sealed. Vacuum packaging protects the food items such as meat, fish, beef, and vegetables by reducing the atmospheric oxygen and limits the development of fungi or aerobic bacteria and also prevents the loss of volatile components of the food.
The vacuum packaging market is mainly driven by the growing consumption of convenience and packaged food among the millennials and young population. Additionally, convenience food is easy to handle, portable, and do not spill which makes it a first choice for this generation. Growing population coupled with changing lifestyle is anticipated to boost the demand for vacuum packaging in the food industry. Vacuum packaging is also used in pharmaceutical industry as it offers high sterile environment and longer shelf life to pharmaceutical products.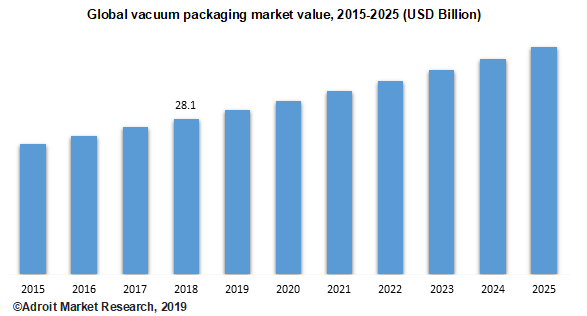 Growing end-use industries such as such as food, industrial, consumer goods packing, and pharmaceutical is projected to boost the demand for vacuum packaging industry during the forecast years. Additionally, growing disposable income, rapid industrialization, rising population healthcare expenditure, are some factors expected to propel the growth of various end-use industries, which is anticipated to fuel the vacuum packaging market in the coming years.
Vacuum Packaging Market Scope
| | |
| --- | --- |
| Metrics | Details |
| Base Year | 2022 |
| Historic Data | 2021-2022 |
| Forecast Period | 2022-2032 |
| Study Period | 2021-2032 |
| Forecast Unit | Value (USD) |
| Revenue forecast in 2032 | US$ 12.1 Bn |
| Growth Rate | CAGR of 4.9 % during 2022-2032 |
| Segment Covered | by Material Type, Process, Packaging, By Application, Regions |
| Regions Covered | North America, Europe, Asia Pacific, South America, Middle East and Africa |
| Key Players Profiled | DuPont de Nemours, Inc. (US), Mondi (Austria), Amcor PLC (Australia), Berry Global Inc. (US), Sealed Air (US), COVERIS (US), Klöckner Pentaplast (Germany), Winpak Ltd (Canada), and Green Packaging Material (Jiangyin) Co., Ltd (China), US Packaging & Wrapping LLC (US), Sealer Sales, Inc. (US), Collinsons Vacuum Packaging Pty Ltd (Australia), Wells Can Company (Canada), Kite Packaging Ltd (UK), and STEWART'S PACKAGING (US) |
Key Segment Of The Vacuum Packaging Market
By Materials, 2022-2032 (USD Million)
• Polyethylene (PE)
• Polypropylene (PP)
• Polyamide (PA)
• Ethylene Vinyl Alcohol (EVOH)
• Polyethylene terephthalate (PET)
• Other Plastics (PS, etc.)
By Product Type, 2022-2032 (USD Million)
• Pouches & bags
• Films
By End Use, 2022-2032 (USD Million)
• Food
• Non-Food
Regional Overview, 2022-2032 (USD Million)
North America
• US
• Canada
Europe
• Germany
• France
• UK
• Rest of Europe
Asia Pacific
• China
• India
• Japan
• Rest of Asia Pacific
South America
• Mexico
• Brazil
• Rest of South America
Middle East and South Africa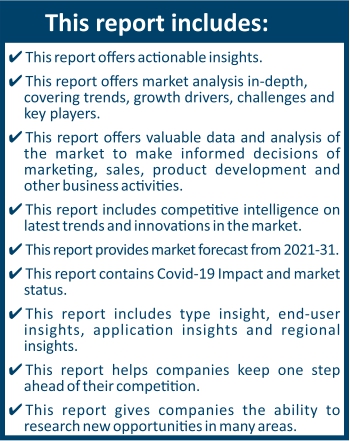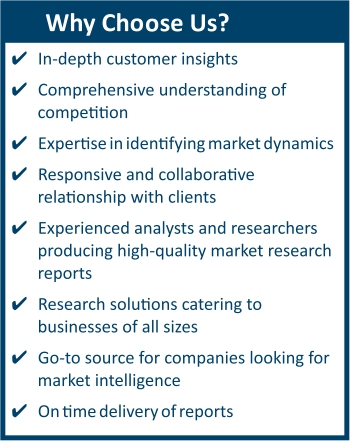 Frequently Asked Questions (FAQ) :
The market is expected to witness a CAGR of over 4%.
Drivers such as growing consumption of processed food along with opportunities including growing awareness toward health and hygiene will attract the investment across the industry. Although, technical issues associated with vacuum packaging may hamper product adoption.
Food and Beverage industry in end user segment will drive the segment growth. Further, Asia Pacific will spur the regional growth.
The market players are investing toward new & innovative technologies to develop light-weight and recyclable product.
Market players can expand their presence across developing countries. Although, stringent government regulations and norms may affect their expansion strategies.
Key manufacturers are Berry Plastics Corporation, Amcor Limited, Bemis Company, Inc., Multisorb Technologies, Inc., and CVP Systems.
Sealed Air Corporation, Amcor Limited, Berry Plastics Corporation, and Multisorb Technologies have attained major industry share.
Distributors, traders and dealers of Vacuum Packaging market are Sun Packaging Technologies, CS Packaging, Technik Packaging Machinery, Altech Packaging Co., Navigator Packaging & Supply.
On the basis of type, flexible packaging is accounted to hold substantial share across the industry. Further, food & beverages is estimated to hold major share in terms of end users.
Vacuum packaging helps to sustain the food quality and extend the shelf life of the food by slowing down the food decomposition process. Vacuum packaging guarantees product safety and protection for a long period of time. Vacuum packaging is mainly performed by various types of machines such as external sealers, single vacuum chamber machines, double vacuum chamber machines, rotary belt type vacuum sealer, automatic belt vacuum chamber machines, thermoforming (rollstock) vacuum packaging machines, and many others
Rising research and development activities in order to increase the production and reduced costs coupled with innovative developments by the major operating players is expected to drive the vacuum packaging market further over the forecast period. Additionally, the growing number of medical patients, diseases and virus outbreaks is anticipated to drive the growth of pharmaceutical industry. Growing pharmaceutical sector, where vacuum packaging plays a very important role to protect the medicines and provides them a germ free environment, is projected to increase the demand for vacuum packaging.
In January 2018, a new vacuum skin packaging solution was introduced by Sealed Air to its Cryovac Darfresh packaging system. The system was upgraded with a new cardboard support. This will lower the production costs as it uses 40% less films as compared to the traditional machines and reduces the volume of the packaging.
The vacuum packaging market by machine type is segmented into external vacuum sealer machine, thermoforming machine, tray-sealing machine, and others. External vacuum sealers comprises of a vacuum-sealing machine which removes the air from the bag connected externally and seal it. Most of the external vacuum sealers consist of heat sealers to seal the bag. Other machines such as single and double vacuum chamber machines need the product to be placed in the machine. Chamber sealers are usually utilized for low and medium volume vacuum packaging for liquids and solid products. Double vacuum chamber machines are widely used in the food & beverage industry for vacuum packaging various items such as fresh meat, processed meat, cheese, candy, and chocolates.
Additionally, in large production facilities thermoforming machines are used for vacuum packaging as they offer good packaging production speed in various industries. Thermoforming machines are extensively used for packaging fresh and marinated meat, sausages, cheese, candies, chocolates, grains, grab-and-go snacks such as snack sticks, beef jerky in the food industry. Thermoforming machines ae also used in the pharmaceutical and medical industry and also for vacuum packaging of coins and collectables.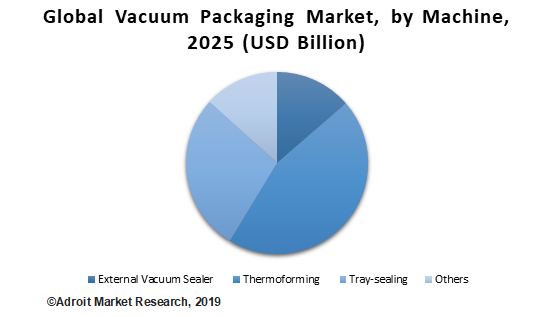 On the basis of type of packaging, the vacuum packaging market is bifurcated into flexible packing, semi-rigid, and rigid packaging. Flexible packaging is commonly used in the food industry for packaged foods, and is projected to be driven by the growth in the sales of packaged food industry.
Flexible vacuum packaging for food products allow them to be stored and maintained by reducing the oxygen in the container and offers longevity and increased shelf life. Vacuum packaging in the electronic industry is used to avoid the sliding of sensitive components in the package and to protect the product from dust, corrosion, and dirt. Vacuum packaging in the defence industry is used for packaging explosives. Vacuum packaging is also used by some banks to pack money in order to prevent fraud. The constant use of vacuum packaging reduces the volume of large products and decrease the transportation cost by better handling and carriage. Flexible vacuum packaging is also used in domestic applications to store many things such as blankets, clothing, and others in secure plastic protective packaging, as it offers moisture protection and protection from environmental contaminants and also decreases the storage space.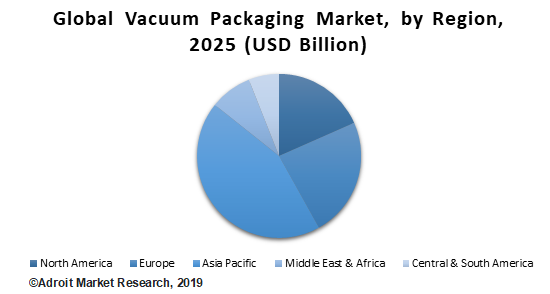 Asia Pacific is the fastest growing region in the vacuum packaging market, projected to reach 17 billion, growing at a CAGR of 5.1% over the forecast period. Asia pacific region is mainly driven by the developing nations such as China, India, and other South East Asian countries. Vacuum packaging industry is projected to show a high growth in such countries on account of low production costs, cheap and highly skilled labour as compared to other regions such as North America and Europe. Additionally, the growing demand for hard and soft drinks, processed foods, premium fruits and meat products in the region is estimated to drive the growth for vacuum packaging industry.
Rising population, escalating packaged food demand where shrink and skin packaging are used, rapid industrialization and healthcare expenditure, countries such as China and India is projected to boost the Asia Pacific regional market during the forecast period. Key players operating in the global vacuum packaging market are Amcor Limited, Berry Plastics Corporation, Multisorb Technologies, Inc., Bemis Company, Inc., CVP Systems, Inc., Sealed Air Corporation, ULMA Packaging, Orics Industries, Inc., Linpac Packaging Limited, Coveris Holdings S.A., and others.
The major competitors in the market are developing new and innovative solutions which are light-weight and recyclable packaging, and are expected to add value to the vacuum packaging market in the coming years, driving the vacuum packaging market at a rapid pace over the forecast year.