The value of the Pipe Insulation market is projected to grow to USD 13.57 billion with an estimated CAGR of 5.4% by 2030
The global pipe insulation market is anticipated to reach a value of around USD 10.2 billion by 2028. Pipe insulation is a substance or mixture of materials that provides a protective covering for pipes and decreases heat loss or gain from surfaces working at temperatures above or below the ambient temperature. Pipe insulation demand is being driven by rising oil production in nations such as the United States, Saudi Arabia, Iran, and Russia. In addition, the presence of rigorous laws requiring pipeline insulation drives the market for pipe insulation.
The pipe insulation market is divided into material types such as rockwool, PU & PIR foam, fiberglass, elastomeric foam, and others. In terms of value, the rockwool material type is predicted to lead the market throughout the forecast period. Its non-flammability and strong compressive strength promote its use in a variety of applications. Furthermore, it is environmentally friendly and does not harm the environment.
Pipe Insulation Market Scope
| | |
| --- | --- |
| Metrics | Details |
| Base Year | 2020 |
| Historic Data | 2018-2019 |
| Forecast Period | 2021-2028 |
| Study Period | 2018-2028 |
| Forecast Unit | Value (USD) |
| Revenue forecast in 2028 | USD 8.7 billion |
| Segment Covered | Material Type, Application |
| Regions Covered | North America, Europe, Asia Pacific, South America, Middle East & Africa |
Key Segments of the Global Pipe Insulation Market
Material Type Overview, 2018-2028 (USD Billion)
Fiberglass
Rockwool
Polyurethane & Polyisocyanurate Foam
Elastomeric Foam
Application Overview, 2018-2028 (USD Billion)
Oil
Industrial
District Energy Systems
Building & Construction
Elastomeric Foams
Regional Overview, 2018-2028 (USD Billion)
North America
Europe
UK
Germany
France
Rest of Europe
Asia Pacific
China
Japan
India
Rest of Asia-Pacific
Middle East and Africa
UAE
South Africa
Rest of Middle East and Africa
South America
Brazil
Rest of South America
Reasons for the study
The purpose of the study is to give an exhaustive outlook of the global pipe insulation market.
Pipe Insulation is widely used for various end uses, owing to their excellent properties and the market is expected to gain traction over the coming years
With the growing personal care uses, there is a rise in the demand for pipe insulation which is further expected to have a positive impact on the overall market growth
What does the report include?
The study on the global pipe insulation market includes qualitative factors such as drivers, restraints, and opportunities
The study covers the competitive landscape of existing/prospective players in the pipe insulation industry and their strategic initiatives for the product development
The study covers a qualitative and quantitative analysis of the market segmented based on Material Type and End Use. Moreover, the study provides similar information for the key geographies.
Actual market sizes and forecasts have been provided for all the above-mentioned segments.
Who should buy this report?
This study is suitable for industry participants and stakeholders in the global pipe insulation market. The report will benefit: Every stakeholder involved in the pipe insulation market.
Managers within the pipe insulation industry looking to publish recent and forecasted statistics about the global pipe insulation market.
Government organizations, regulatory authorities, policymakers, and organizations looking for investments in trends of global pipe insulation market.
Analysts, researchers, educators, strategy managers, and academic institutions looking for insights into the market to determine future strategies.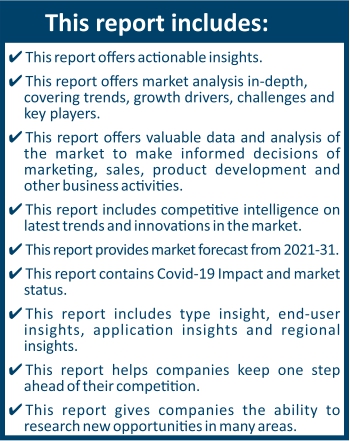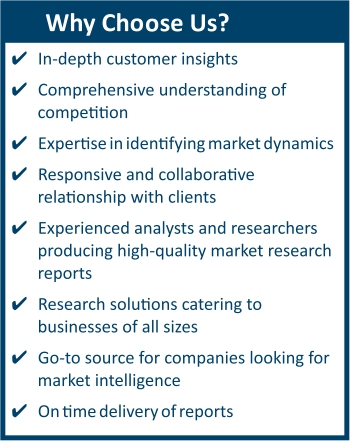 Frequently Asked Questions (FAQ) :
The market value of pipe insulation market in 2028 was USD 10.2 billion.
The Global pipe insulation market is Segmented on the basis of Material Type, Application, Regions.
To get latest version of pipe insulation market report can be obtained on demand from the website.
Growing global environmental consciousness, along with increased need for energy-efficient solutions, is expected to drive demand for district energy systems. Building and construction application category is predicted to grow at a considerable CAGR from 2020 to 2028 due to increased demand for residential and commercial projects globally. Population increase and growing urbanization are expected to drive segmental expansion.
As the world's largest pipe insulation market, Asia-Pacific dominates. Due to increased production and consumption of insulated goods, China is the leader in pipe insulation manufacturing, and significant leaders are receiving money from China and India. Because of increased corporate expansions and building in developing countries, the Asia-Pacific area is predicted to expand at the fastest rate from 2020 to 2027. Because of the widespread use of pipe insulation and the large sales of chemicals and petroleum products, China is driving the growth of the Asia-Pacific market. The United States dominates North America since it produces a large amount of oil and petroleum products, but Germany dominates the European market due to the country's replacement of outdated pipes in chemical plants with rigid foam. The majority of chemical production plants are more than 50 years old, necessitating pipe replacement every 10 to 20 years, depending on consumption, limiting the growth of the pipe insulation market in Germany.
Material Type Segment
The market is divided into thin films, foils, wraps, rigid insulated goods, stone wool insulation coverings, coating material, and others based on product type. Rigid insulated goods are dominant because to their low heat conductivity, as well as their ability to ensure fire safety due to their flame retardant properties, and they are also less expensive when compared to other goods. The market is divided into several material types, including rockwool, fiberglass, polyurethane, polystyrene, polyolefin, polypropylene, polycarbonate, polyvinyl chloride, urea formaldehyde, phenolic foam, elastomeric foam, and others. Polyurethane has a global market dominance because to its excellent load bearing capacity.
Application Segment
The industrial application category held the largest market share of 37.5 percent in 2019 and is expected to grow at the quickest CAGR during the forecast period. Oil and gas, chemical, petrochemical, power generating, wastewater treatment, and pharmaceutical sectors are expected to drive segment expansion.
According to estimates, district energy systems will be the second fastest-growing category. These systems are used all over the world to connect renewables, thermal storage, waste heat, thermal grids, power grids, and heat pumps, enabling sustainable heating and cooling. Furthermore, the system is energy-efficient solution as it produces low carbon emission as compared to the regular boilers.
Europe had the greatest market share of over 33% in 2019 and is expected to expand at the highest CAGR during the forecast period. Adoption of district energy systems in European nations such as the United Kingdom, Germany, and Spain is expected to drive the region's growth throughout the projection period.
Furthermore, the region's high degree of environmental consciousness is a crucial driver driving product demand. Furthermore, the rise of sectors such as oil and gas, power generation, petrochemical, and others is expected to support regional market growth. Due to increased demand for maintenance and replacement of current systems, Asia Pacific is expected to develop at an exponential rate throughout the projected period. Furthermore, the rising building and construction application market as a result of rising urbanization is expected to increase product demand.
An increase in the number of recovery construction projects in countries such as the United States, the United Kingdom, and Germany, particularly in the commercial segments, is expected to boost market growth. Because of its capacity to cut energy usage, rising awareness about eco-friendly construction techniques is likely to drive product demand even further.