Increase in investments in open source intelligence tools among large number of organizations to drive revenue growth and improve service efficiencies fuels the adoption of OSINT to magnify growth in the global Open Source Intelligence Market
The global Open Source Intelligence market worth 10,858.24 million by 2028, growing at a CAGR of 17.9%
Covid-19 Impact & Market Status
The report offers an exhaustive overview of the business dynamics and new investment strategies that are being adopted by business leaders across countries and regions to overcome the acute challenges and financial instabilities that have emerged in the post pandemic times.
The report highlights some of the best industry strategies and practices that are adopted by the players across local and global markets. Ever since the Covid-19 broke out in 2019, it has spread aggressively, resulting in rapid declaration by the WHO affirming Covid-19 as a global pandemic and an emergency.
The impact of the pandemic is widespread and the aftermath is well pronounced, gravely affecting the global open source intelligence market. The sudden pandemic and its implications have posed significant challenges such as travel bans, quarantines, and lockdowns.
These developments are hampering operations resulting in supply chain breaches, stock market inefficiencies, and vendor chaos. These are constantly interfering with the normal functioning of industries.
Ever since the outbreak of the global crisis, impact on upstream, downstream, and midstream industries have been appalling. The report delivers a quick ready-to-deploy approach to counter such crisis and steer the global open source intelligence market towards steady growth and systematic progression.
Amidst the pandemic, aligning with new dynamics, global open source intelligence market has been witnessing new dynamics which are further necessitating new business models and approaches to recoup growth and revenue streams.
In this report, inquisitive business players would be provided with sufficient guidelines regarding business transformation, integral to sustain stiffening competition in the pandemic and beyond pandemic era global open source intelligence market.
Internet Segment to Sustain the Highest Revenues
The internet segment is anticipated to significant growth over the forecast period. Media is the second major source to collect data; it includes newspapers, magazines, radio, and television. Rising media industry is expected to boost the market growth. Public government data includes data budgets, public government reports, telephone directories, hearings, press conferences, and speeches.
Cyber Security Organization Services to be the Most Lucrative
Cyber security organization and government intelligence agencies segment is dominant in the market and held the major market share. Open source intelligence is mostly used in private specialized business, law enforcement. agencies and defense intelligence agency. The government intelligence agencies applies open-source intelligence to investigate, predict, prevent, and prosecute the criminals including terrorists.
APAC to Sweep the Largest Revenue Streams Followed by North America
North America is anticipated to dominate the market of global open source intelligence (OSINT) market due to rising implementation of open source intelligence devices by government and non-government organizations, technological advancements and presence of key players in this region.
Asia Pacific is assessed to observe significant development in the global open source intelligence (OSINT) market over the forecast period due to the growing investment in web intelligence, cyber security, and big data analytics by large number of corporates in this region.
Improving customer experience and increasing the efficiency of the organization can offer new opportunities in the global open source intelligence market
Open source intelligence tools are in high demand as organizations seek to use information assets to improve customer relationships, business outcomes, and operational efficiency. Although it has become more challenging to keep up with the changing demands and expectations of a growing OSINT users. However, emerging trends in OSINT such as social media analytics and text analytics are anticipated to create numerous opportunities for the open source intelligence market.
Furthermore, many organizations have targeted social media as their key source for various advertising campaigns, promotions of different products and events as it is more effective than traditional way of advertising. In addition, rise in use of mobile phones and tablets with access to the internet coupled with ever-growing user volume on social media platforms fuels the growth of social media analytics, which in turn provides lucrative opportunity for the market.
Owing to rising demand for real-time valuable data the demand for the Open Source Intelligence (OSINT) Market is increasing. Advancement in text analytics, video analytics, social media analytics and geospatial analytics can fuel the market growth Growing adoption of open source intelligence tools among various organizations to improve service efficiencies and surge in demand for OSINT among government and non government organization boosting the Open Source Intelligence (OSINT) Market growth.
Forward-looking players in the global open source intelligence market are furthering investments towards developing advanced open source intelligence. The social media analytics and artificial intelligence (AI) to deploy comprehensive solutions.
The expansion of the open-source intelligence market is driven by an increase in the requirement for OSINT by various industries to gather insights for business planning. Moreover, the Open Source Intelligence market is expected to rise due to an increase in the usage of open source intelligence products by various companies and a surge in demand for cloud-based OSINT by SMEs.
The need to protect company data from external attacks is projected to propel the OSINT market forward. Security professionals employ open source information to find potential vulnerabilities in friendly networks so they may be addressed before they are exploited by threat actors. From recognizing which new vulnerabilities are being actively exploited to intercepting threat actor "chatter" about an upcoming assault, open source intelligence allows security professionals to focus their time and resources on the most significant current risks.
The open-source intelligence market growth, however, is limited by a lack of understanding about OSINT and concerns about data quality issues.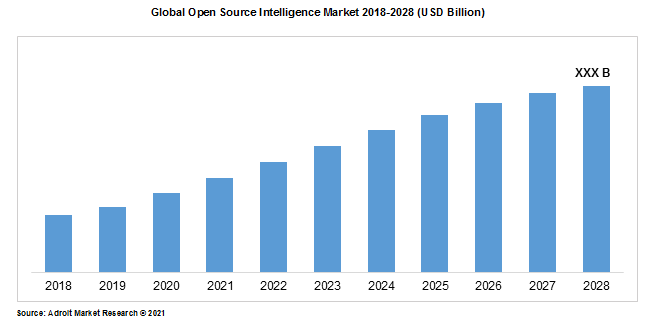 The major players of the global open source intelligence market are Context Information Security Limited, CYBELANGEL S.A.S, Dassault Systems SE, Dataiku Inc., Digimind S.A., Expert System S.p.A, INTELLEXIA Srls, Intrinsec Security, Inc., IPS S.p.A., KB Crawl SAS.
The open source intelligence market is a rapidly progressing industry and is characterized to have industrial frontliners as well as aspiring new players aiming to penetrate into the aggressive competitive landscape across global and local markets. Additionally, various new and aspiring players are improving their product lines and upgrading technological capabilities to improve revenue streams amidst Covid-19 impact.
Latest Innovations in the Global Open Source Intelligence Market: a Snapshot
In April 2021, Social Links, an IT organization, teamed up with IBM to dispatch Social Links PRO on the IBM i2 Analyst's Notebook stage. The new arrangement is for law authorization divisions, network safety activities, and large companies for open-source information examinations.
In April 2019, Alfresco Software, a business, open source software organization, launched another Intelligence Services module for its cloud-first Digital Business Platform. This dispatch assisted the organization with fortifying its intelligence service portfolio and gains a competitive situation in the market.
In Q3 2020, the Chinese AI industry saw a 63% quarter-on-quarter growth in AI-based subsidizing. OSINT advancements, like NLP, PC vision, and speech intelligence, raised about USD 6 billion in China between 2016-2020 across 163 financing rounds, which has robustly pushed the market development.Japan is hosting Olympics 2020 and they have pledged to provide 5G coverage with a range of interconnected devices. This movement is creating opportunities for the cloud services market.
Open Source Intelligence Market Scope
| | |
| --- | --- |
| Metrics | Details |
| Base Year | 2020 |
| Historic Data | 2018-2019 |
| Forecast Period | 2021-2028 |
| Study Period | 2018-2028 |
| Forecast Unit | Value (USD) |
| Revenue forecast in 2028 | 10,858.24 million |
| Growth Rate | CAGR of 17.9 % during 2021-2028 |
| Segment Covered | Basis of Source Type, Basis of End-User, Regions |
| Regions Covered | North America, Europe, Asia Pacific, Middle East and Africa, South America |
| Key Players Profiled | Alfresco Software, Inc., Octogence Tech Solutions Pvt. Ltd., Palantir Technologies Inc., Recorded Future, Inc, Google Llc, Maltego Technologies Gmbh, Offsec Services Limited, Expert System S.P.A., Thales Group. |
Key Segments of the Global Open Source Intelligence Market
Source Overview, 2018-2028 (USD Billion)
Media
Internet
Public Government Data
End User Overview, 2018-2028 (USD Billion)
Financial Services
Law Enforcement Agencies
Cyber Security Organizations
Regional Overview, 2018-2028 (USD Billion)
North America
Europe
Germany
France
UK
Spain
Russia
Rest of Europe
Asia Pacific
China
India
Japan
Australia
Rest of APAC
LAMEA
Latin America
Middle Esat & Africa
Rest of MEA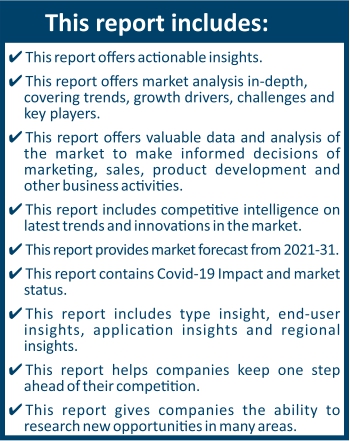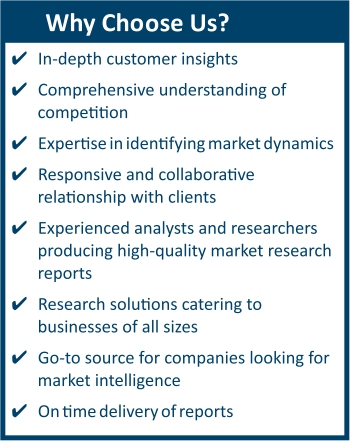 Frequently Asked Questions (FAQ) :
The Smart Highway Market is growing at a CAGR of 22.90% during forecast 2028
North America holds highest share.
Context Information Security Limited, CYBELANGEL S.A.S, Dassault Systems SE, Dataiku Inc., Digimind S.A., Expert System S.p.A, INTELLEXIA Srls, Intrinsec Security, Inc., IPS S.p.A., KB Crawl SAS.