The size of the global market for Natural Sweeteners is expected to reach US$ 3.1 Trn by 2031, expanding at a compound annual growth rate (CAGR) of 8.2%.
Over the last few years, owing to the new product launches and growing awareness regarding preventive healthcare alternatives, consumers are increasingly getting aware of their nutritional needs. Hence, with growing health consciousness, consumers are now shifting towards healthier choices with respect to the consumption of various food & beverage products. Recent consumer trends involve a demand for low-calorie, reduced sugar, and all-natural & organic ingredient-based products, owing to the various health benefits offered and rising incidences of chronic diseases across the globe as a result of unhealthier dietary lifestyles.
The global natural sweeteners market size is predicted to reach over USD 4.6 Billion by 2028. This can be ascribed to the increase in health consciousness among consumers to encourage the demand for healthier food choices, increase in demand for natural sweeteners due to the rise in consumer inclination toward natural products, and growing demand for sugar alternatives in various applications in the food & beverage industry. Besides, growing applications of sweeteners, especially in food & beverage industry in developing and underdeveloped countries, owing to its low-calorie and naturally sweetening properties is fueling the market growth.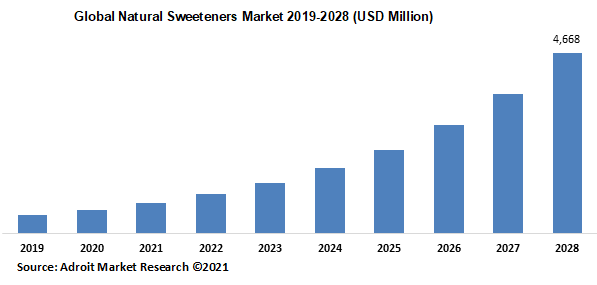 However, ambiguity in the minds of consumers associated with the consumption of natural sweeteners and their ill-effects on human health is hampering the market growth. Furthermore, rising R&D activities to develop and formulate newer and advanced natural sweetening products are likely to provide lucrative development opportunities for the natural sweeteners market in the forthcoming years.
Natural Sweeteners Market Scope
| | |
| --- | --- |
| Metrics | Details |
| Base Year | 2022 |
| Historic Data | 2021-2022 |
| Forecast Period | 2022-2031 |
| Study Period | 2021-2031 |
| Forecast Unit | Value (USD) |
| Revenue forecast in 2031 | US$ 3.1 Trn |
| Growth Rate | CAGR of 8.2% during 2021-2031 |
| Segment Covered | Product Type, Regions |
| Regions Covered | North America, Europe, Asia Pacific, South America, Middle East and Africa |
| Key Players Profiled | Nestle SA,Cargill, Inc,Archer Daniels Midland Company,Ingredion Incorporated,Tate and Lyle PLC,Dupont,Koninklijke DSM N.V.,Symrise AG,Raizen S.A.,Associated British Foods plc,Wilmar International Limited,Döhler GmbH |
Key Segments of the Global Natural Sweeteners Market
Type Overview, 2019-2028 (USD Million)
Stevia
Sorbitol
Xylitol
Mannitol
Erythritol
Sweet proteins
Other types
End-use Overview, 2019-2028 (USD Million)
Food & beverages
Pharmaceutical
Direct sales
Other End-use sectors
Application Overview, 2019-2028 (USD Million)
Bakery products
Confectioneries & gums
Dairy products
Spreads
Beverages
Frozen desserts
Tabletop sweeteners
Pharmaceutical products
Other applications
Regional Overview, 2019-2028 (USD Million)
North America
Europe
UK
Germany
France
Rest of Europe
Asia Pacific
China
Japan
India
Rest of Asia-Pacific
Middle East and Africa
UAE
South Africa
Rest of Middle East and Africa
South America
Brazil
Rest of South America
Reasons for the study
The purpose of the study is to give an exhaustive outlook of the global natural sweeteners market. Benchmark yourself against the rest of the market.
Ensure you remain competitive as innovations by existing key players to boost the market.
What does the report include?
The study on the global natural sweeteners market includes qualitative factors such as drivers, restraints, and opportunities
The study covers the competitive landscape of existing/prospective players in the natural sweeteners industry and their strategic initiatives for product development.
The study covers a qualitative and quantitative analysis of the market segmented based on Type, End-use, and Application. Moreover, the study provides similar information for the key geographies.
Actual market sizes and forecasts have been provided for all the above-mentioned segments.
Who should buy this report?
This study is suitable for industry participants and stakeholders in the global natural sweeteners market. The report will benefit Every stakeholder involved in the natural sweeteners market.
Managers within the natural sweeteners industry looking to publish recent and forecasted statistics about the global natural sweeteners market.
Government organizations, regulatory authorities, policymakers, and organizations looking for investments in trends of the global natural sweeteners market.
Analysts, researchers, educators, strategy managers, and government institutions looking for insights into the market to determine future strategies.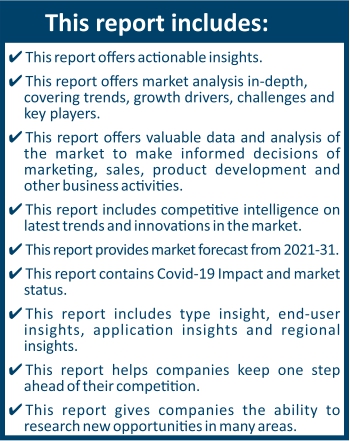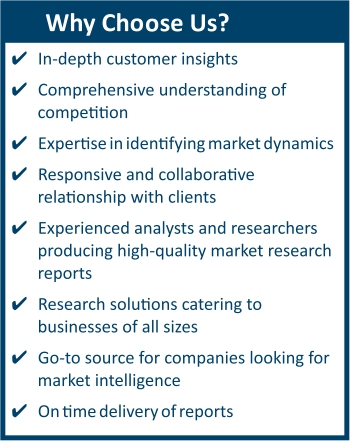 Frequently Asked Questions (FAQ) :
The Type of the natural sweeteners market Stevia, Sorbitol, Xylitol, Mannitol, Erythritol, Sweet proteins, and Other types.
The natural sweeteners market is growing at a CAGR of 6.4% during the forecast period.
The base year for the report is 2020 in natural sweeteners market.
Over the past few decades, food manufacturing industry has grown into rather complex processes involving preparing, cooking, sorting, Pharmaceutical and Food & beverages. Research has shown that several types of cancer such as endometrial cancer, colon cancer and breast cancer are associated with obesity. Increasing consumer awareness regarding the ill effects of excessive sugar consumption is attracting consumer attention towards consumption of products with natural sweeteners, thus stimulating market trends.
Moreover, sweeteners that are available in the global market are majorly available in two forms; artificial and natural. Artificial sweeteners may be derived through the manufacturing of plant extracts or processed by chemical synthesis. Various synthetic chemical pathways are undertaken to manufacture an artificial sweetener, which is modified by a reaction with certain chemicals and then combined. However, natural sweeteners are carbohydrates obtained from vegetables, trees, seeds, roots, and nuts. The commonly obtained natural sweeteners are honey, molasses, maple syrup, coconut sugar, agave nectar, date sugar, and xylitol.
Furthermore, it is easy to procure raw materials for the production of artificial sweeteners as compared to that of natural sweeteners. The costs of these natural raw materials are generally higher than the chemicals required to manufacture artificial sweeteners. Also, the processing of artificial sweeteners consumes lesser effort and time than that of natural sweeteners. Natural sweeteners have to undergo various tests and trials and labeling norms & regulations to be labeled as a natural sweetener. All these factors accumulatively add up to the costs of production, ultimately leading to adding up in the cost price. Thus, natural sweeteners are premium priced as compared to artificial sweeteners.
The market is consolidated as several major market players currently hold the major market share. However, the market is expected to become fragmented in the forthcoming years as several new market players are emerging from developing countries such as India, Japan, China, and other countries.
Type Segment
Based on the Type segment, the market is bifurcated into Stevia, Sorbitol, Xylitol, Mannitol, Erythritol, Sweet proteins, and Other types. In 2020, the Stevia segment accumulated the maximum market share and it is likely to continue its dominance throughout the forecast years. China is one of the leading exporters of stevia products across the globe. Moreover, stevia sweeteners do not contribute carbohydrates or calories to the food and beverage it is added to. It also does not affect blood glucose or insulin response. Owing to this, people with diabetes can consume a wider variety of foods and comply with a healthy meal plan by substituting sugar with stevia.
End-use Segment
Based on the End-use, the market is segmented into Food & beverages, Pharmaceutical, Direct sales, and Other End-use sectors. The food & beverage segment accounted for the fastest growing segment in the global market, in 2019, in terms of value. Sugars are largely consumed to offer a sweetening taste in an array of food & beverage products. Owing to this, most of the consumption of natural sweeteners is also witnessed in the food & beverage industry. With the growing demand for newer products from the end-consumers, food & beverage manufacturers have been developing and innovating an array of products, including various natural sweeteners. In the coming few years, the food & beverage industry is projected to witness immense investments from key players worldwide. Thus, the manufacturers of the natural sweetener products mainly target their line of products to food & beverage sector players only.
Application Segment
Based on the Application, the market is segmented into Bakery products, Confectioneries & gums, Dairy products, Spreads, Beverages, Frozen desserts, Tabletop sweeteners, Pharmaceutical products and Other applications. The beverage segment accounted for a major share in the global market, in 2019, in terms of value. Natural sweeteners are currently preferred in beverages, such as diet carbonated drinks, flavored water, and other beverages. Stevia is a key natural sweeteners used in beverages. It is preferred natural sweeteners with reduced-calorie and zero glycemic indexes, which is used to produce numerous versions of energy drinks, soft drinks, ready-to-drink teas, flavored water, and fruit juices. Other natural sweeteners, such as erythritol and xylitol, are also preferred among key players in the beverage industry. Thus, the expansion of the consumer base for beverage products provides an incentive for developing new natural sweeteners and products, thereby driving the market growth during the forecast period.
Asia Pacific region is likely to account for the maximum market contribution during the forecast years. The domination of this region is largely ascribed to the exponentially growing demand for natural sweeteners in preparation of Asian food products, such as sauces, pickles, and others. Rising aging population and inclination of consumers towards a healthy lifestyle is also projected to play a significant role. However, the North American region is likely to gather noteworthy growth through the forecast years 2021-2028. The growth of the natural sweeteners market in this region is mostly ascribed to the increased prevalence of diabetes and obesity in the region, which is motivating people to switch from conventional to natural sweetener consumption.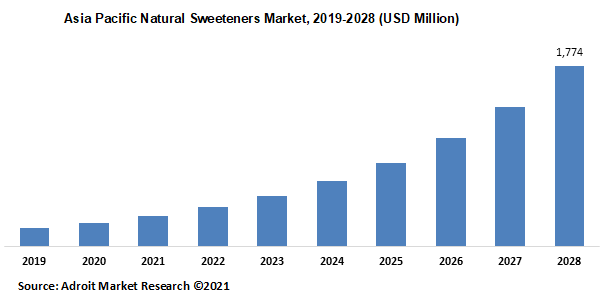 The major players of the global natural sweeteners market are DuPont, ADM, Tate & Lyle PLC, Cargill, Ingredion Incorporated, Roquette Frères, FoodChem International Corporation, PureCircle Ltd, MacAndrews & Forbes Holdings Inc (Merisant), Ecogreen Oleochemicals Pvt Ltd, Pyure Brands LLC, and Stevia Hub India. Moreover, the additional prospective market players in the natural sweeteners market are Suminter India Organics, Stevia Biotech Pvt Ltd., and Hearthside Food Solutions LLC. Renowned companies are offering new and modern forms of natural sweeteners solutions. Besides, the previously recognized as well as new market players are approaching the market with advanced and new strategic services and solutions and to remain competitive in the global market.