The global lithium-ion battery materials market size was estimated at USD 7.45 billion in 2017. Growing environmental concern regarding increasing carbon emission is expected to push the adoption of renewable sources for energy generation. Growing adoption of lithium-ion batteries in wind turbines and in photovoltaics is expected to increase market traction over the coming years. Furthermore, favorable government policies to push the electric vehicle industry in developed as well as developing nations is expected to drive the market over the projected period.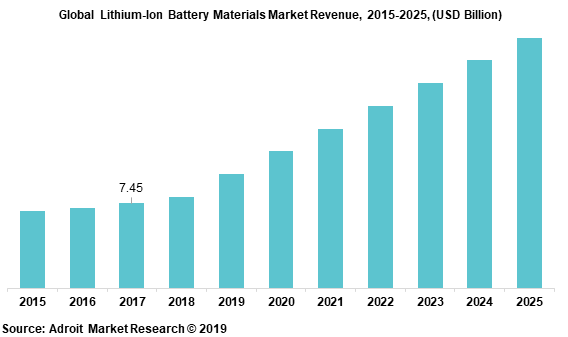 Over the past few years, the lithium-ion battery has emerged as one of the most promising power sources and is dominating the battery market. The lithium-ion battery industry is primarily driven by rising demand for consumer electronics, electric vehicles, and grid energy storage industry.
It's being expected that by 2031, the Lithium-ion Battery Materials market cap will hit US$ 57.9 Bn b at a CAGR growth of about 10.8 %.
Energy storage has become vital with the increasing adoption of renewable energy to stop global warming. The value of the global energy storage market was USD 3.19 billion in 2017 and is forecasted to hit USD 7.99 billion by 2025. The reduced carbon footprints, lower dependence on fossil fuels, convenience in using portable electronic devices, and power supply during outages are some of the benefits due to which energy storage is widely being adopted. Energy storage has a wide range of applications in the renewable energy sector, the automotive sector, and mobility.
Lithium-ion Battery Materials Market Scope
| | |
| --- | --- |
| Metrics | Details |
| Base Year | 2022 |
| Historic Data | 2021-2022 |
| Forecast Period | 2022-2031 |
| Study Period | 2021-2031 |
| Forecast Unit | Value (USD) |
| Revenue forecast in 2031 | US$ 57.9 Bn b |
| Growth Rate | CAGR of 10.8 % during 2022-2031 |
| Segment Covered | Product Type, Regions |
| Regions Covered | North America, Europe, Asia Pacific, South America, Middle East and Africa |
| Key Players Profiled | BYD Company Limited, A123 Systems LLC, Panasonic Corporation, Samsung SDI Co. Ltd, Amperex Technology Limited, LG Chem, Ltd, Murata Manufacturing Co. Ltd, Toshiba Corporation, Clarion Power Solutions, and Maxell Holdings, Ltd |
Key segments of the global lithium-ion battery materials market
Material Overview, 2015-2025 (USD Million)
Cathode

Lithium-cobalt-oxide battery (LCO)
Lithium-iron-phosphate battery (LFP)
Lithium-nickel-manganese-cobalt-oxide battery (NMC)
Lithium-manganese -oxide battery (LMO)
Lithium-nickel-cobalt-aluminum-oxide battery (NCA)
Lithium Titanate Battery

Anode

Natural graphite
Synthetic graphite
Others
Application Overview, 2015-2025 (USD Million)
Automotive
Grid Energy Storage
Consumer Electronics
Others
Vendor Landscape
Umicore
Panasonic Corporation
Asahi Kasei Corporation
Sumitomo Corporation
Toray Industries, Inc.
LG Chem
Showa Denko K.K.
Kureha Corporation
Mitsubishi Chemical Holdings Corporation
Hitachi Chemical Company, Ltd.
Targray Technology International, Inc.
Contemporary Amperex Technology Co., Limited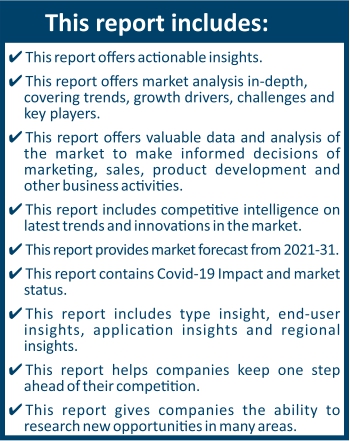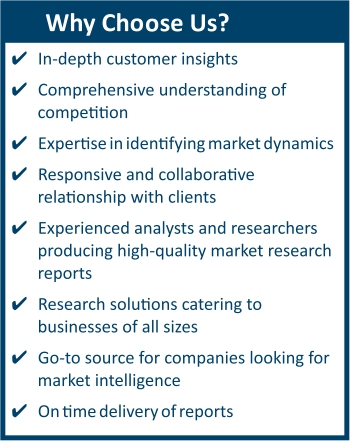 Frequently Asked Questions (FAQ) :
The market value of lithium-ion battery materials market in 2025 was USD 26.45 billion.
The application of the lithium-ion battery materials market Automotive, Grid Energy Storage, Consumer Electronics and other.
The top companies that hold the market share in lithium-ion battery materials market are Samsung SDI, LG Chem, SONY, ATL, Tesla, Sanyo, Lishen, Coslight, BYD, Maxell, BAK, NEC, and GS Yuasa & among others.
Raw materials required for the manufacturing of lithium-ion batteries include lithium, manganese, cobalt, nickel, copper, aluminum, and graphite. The supply chain of cobalt and nickel is prone to risk as only a few countries have controlled the resource stock. An example of this is the production of cobalt by Congo contributing to over 33% of the global volume. Likewise, the rare earth minerals used in the production of EV components are primarily mined in China. In 2015, South Africa, China, and Australia were the world's largest producers of manganese. China plays a significant role in the global LIB manufacturing capability. At present, China monopolizes the supply chain for spherical graphite, a key component in manufacturing LIB. Additionally, Shenzhen Capchem held the world's top position as the manufacturer of LIB electrolyte, with a market share of 9.2%.
The separator is another vital component besides electrodes and electrolytes as it helps in preventing the battery from short-circuiting. Polyethylene (PE) and polypropylene (PP) are the most widely used separators in LIBs. At present, Asahi Kasei is the largest producer of battery separators across the world. Other key separator manufacturers include Celgard, Cangzhou Mingzhu Plastic, and Daramic. In the global supply chain of LIB, there are numerous key companies including Superior Graphite, ConocoPhillips, 3M, South West Nano Technologies, and XALT Energy produce active materials & binders for electrodes. Elithion, Texas Instruments, Maxim, and Atmel play an important role in the LIB industry by supplying battery management systems (BMS).
Raw material manufacturing companies supply their product to lithium-ion battery manufacturers through distribution channels where it is used for different applications across various industries such as automotive, energy storage, and consumer electronics among others. The distributors are responsible for increasing the product reach and supply to different areas through original equipment manufacturers and aftermarket. Apart from this, distributors supply to aftermarkets. The product is then offered to companies that purchase lithium-ion batteries. There are certain trends of integration across the lithium-ion battery market. Some of the battery manufacturers are also in the lithium resource mining to cater to the requirement for raw material. For instance, in the year 2016, BYD signed an agreement to build a lithium resource mining plant in west China's Salt Lake.
Cathode material accounts for nearly 70% to 80% of the lithium-ion battery raw material cost. Natural graphite dominated the cathode battery material market in the year 2017 and is estimated to show a similar trend over the forecast period. At present, Natural graphite is the preferred choice of many battery manufacturers owing to its low cost and abundant supply. Demand for natural graphite is estimated to reach more than 60 kilo tons by the end of 20125. Furthermore, the prices have been declining from approximately 14 USD/kg in 2010 to 9 USD/kg in 2015. The prices are further anticipated to reach 5 USD/kg by 2025 and will help the battery manufacturers to keep the cost down. On the other hand, artificial graphite demand is projected to reach 140 kilo tons by 2025. Despite the high price, artificial graphite is preferred owing to its superior technical performance. For instance, a blend of 75% natural graphite and 25% artificial graphite is used in consumer electronic product. On the other hand, a blend of 10 – 20 % natural graphite and 80 – 90 % artificial graphite is majorly preferred in automotive batteries. Demand for artificial graphite is estimated to grow more than natural graphite owing to its high purity and consistency.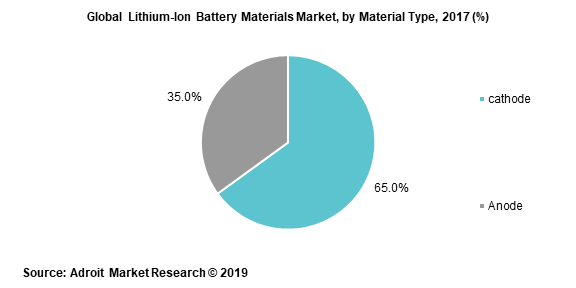 Rapid changes in technologies of anode materials are driving manufacturers to invest more in the lithium-cobalt-oxide battery (LCO), lithium-iron-phosphate battery (LFP), and lithium-nickel-manganese-cobalt-oxide battery (NMC). LFP being the cheapest and safest anode material in a lithium-ion battery, it is extensively used by Chinese battery manufacturers. Regardless of LFP's low energy density, local penetration of LFP in the global market is projected to grow at an estimated CAGR of 17.6% over the forecast period. Sluggish future growth of LFP is projected to be counterpoised by a lithium-nickel-manganese-cobalt-oxide battery (NMC) owing to the growing need of increased energy density in the lithium-ion battery. Hence, the battery material market would see a faster shift from LFP to NMC. Lithium-manganese-oxide battery (LMO) anode material share is expected to decrease as it is mostly used in combination with NMC for EV application. LCO is estimated to grow at a CAGR of 17.2% by 2025, driven majorly from electronic devices, such as tablets, smartphones, and lightweight portable PC's.
North America has portrayed a strong market growth for lithium-ion battery industry over recent years. The rapid expansion of North America's energy storage industry was driven primarily by the increased need for energy-efficient storage systems that support electrical grids, especially those that supply to sectors that use a large amount of power. These batteries help in avoiding power blackouts, thus, ensuring seamless operation of these industries.
Energy security enhancement using renewable sources has been the key agenda of the North America region. This is another important driving factor that has been responsible for the restructuring of energy policies, thus, improving the co-operation between the U.S. and Canada. Furthermore, implementation of various clean energy acts such as the American Clean Energy and Security Act (2009) to promote the integration of renewable power on the grid has fueled the requirements for high-performance battery storage systems. This, in turn, is expected to increase penetration of lithium-ion battery for energy grid applications.
Significant foreign investments in the region are expected to bolster the North America battery energy storage market over the years ahead. For instance, in February 2018, Leclanché announced its plans of partnering with NRStor C&I a Canada based firm, for the development of battery thermal management (BTM) systems in North America. Both the organizations will be engaged in the construction operations of the stationary energy storage system with capabilities including 2 megawatts output capacity, and Li-ion battery system with duration up to 2 hours. Growing lithium-ion battery production coupled with increasing demand for electric vehicles is expected to drive the market over the forecast period.