The global geosynthetic clay liner market volume was 133.3 million square meters in 2017 and is likely to display exponential growth owing to their high-performance environmental containment applications. GCL is a combination of permeable sodium bentonite layer surrounded by two layers of geotextiles. These layers are needle punched together to increase the internal shear resistance. They are also known as "clay mats", "bentonite blankets", "clay blankets", etc.
Global Geosynthetic Clay Liner Market Size, 2015-2025 (million square meters)
Bentonite's low permeability and high swelling capacity coupled with long lasting resistance of geotextiles make it a viable choice over traditional compacted clay liners, which in turn, is the driving the global geosynthetic clay liner market size. Furthermore, one truckload of GCL is estimated to be equivalent to 150 truckloads of compressed clay. Other benefits that are supporting the GCL market growth include weather resistance, better hydraulic performance, and easy installation.
The global Geosynthetic Clay Liner (GCL) market worth US$ 26.89 Bn by 2029, growing at a CAGR of 9%
Geosynthetic clay liners have gained widespread popularity among design engineers and environmental agencies as it a cost-saving alternative for compacted clay liners in various applications, such as transportation facilities, storage tanks, canals, surface impoundments, and ponds. A limitation associated with this product is the chances of it getting punctured in the course of or after installation which can possibly detriment the hydraulic performance of GCLs. Few of the other restraints related to GCLs includes loss of hydraulic integrity, loss of bentonite or bentonite thinning, ion exchange, and piping phenomenon over the long run. These factors are likely to hamper the global geosynthetic clay liner market size.
Governing regulatory bodies mandating the use of GCLs in landfill and containment operations is the key factor driving the global geosynthetic clay liner market demand across economies such as Saudi Arabia, U.S., China, and Germany. For instance, the U.S. Environmental Protection Agency (US EPA) alone has several legislations that actively regulate landfill construction. Furthermore, GCLs are manufactured in North America, Europe, and Asia Pacific by several large companies which are estimated to aid in the further development of this industry.
Constant R&D coupled with the intensive investigation to enhance the mechanical behavior and chemical compatibility has shown improvement in the performance of various bentonite products when modified. For instance, the addition of polymers in bentonite products has shown improvement in their sealing performance.
Top 10 bentonite producing countries (Tons)
| | |
| --- | --- |
| Country | Bentonite Production |
| United States | 4,620,000 |
| China | 3,200,000 |
| Greece | 1,100,000 |
| Turkey | 600,000 |
| Russia | 500,000 |
| Italy | 470,000 |
| Mexico | 435,273 |
| Brazil | 419,214 |
| Germany | 363,998 |
| Argentina | 256,165 |
Increasing attractiveness of geotextile as a cost-saving substitute for traditional construction raw materials, such as sand and stone is providing geotextiles and GCLs an enormous growth potential across the globe. Furthermore, the increasing shortage of these minerals in the coming decades coupled with increasing transportation cost due to long distances between gravel pit and construction site is likely to further provide an impetus to the global geotextiles market, in turn, augmenting the growth of the global geosynthetic clay liner industry over the foreseeable future.
In terms of application, landfill applications generated revenues accounting for 46.8% of the global geosynthetic clay liner market revenue share in 2017 followed by containment & waste water treatment. As per EPA's estimations of 2015, 262.4 million tons of municipal solid waste was generated among which 137.7 million tons was sent to landfills.
In the future, the landfill application of GCLs is likely to reduce owing to advancement in waste management and reduction in waste disposal. However, the application of GCLs in roadways & civil construction is estimated to be the fastest growing application and is projected to maintain its dominance over the forecast period followed by containment & waste water treatment.
Key players present in the global geosynthetic clay liner market includes GSE Holdings, Colloid Environmental Technologies Co (CETCO), Climax synthetics Pvt. Ltd., Layfield Group. Ltd., Polyfabrics Australia Pty Ltd, Geosyntec Consultants, Huesker, Terrafix, Gorantla Geosynthetics Private Limited, and GeoTech Systems Ltd. the global geosynthetic clay liner market revenues will grow in tandem with the increasing adoption of the environment-friendly materials.
Geosynthetic Clay Liner (GCL) Market Scope
| | |
| --- | --- |
| Metrics | Details |
| Base Year | 2021 |
| Historic Data | 2019-2020 |
| Forecast Period | 2022-2029 |
| Study Period | 2019-2029 |
| Forecast Unit | Value (USD) |
| Revenue forecast in 2029 | US$ 26.89 Bn |
| Growth Rate | CAGR of 9 % during 2021-2029 |
| Segment Covered | by Product Type, Material Type, Primary Application, End Use, Regions |
| Regions Covered | North America, Europe, Asia Pacific, South America, Middle East and Africa |
| Key Players Profiled | AGRU Kunststofftechnik GmbHLow & Bonar PLCTensar CorporationRaven Industries, Inc.ThraceGroupGSEEnvironmentalInc.OfficineMaccaferriS.p.A.Koninklijke Ten Cate B.V.HUESKER Synthetic GmbHSolmax InternationalInc.Geofabrics Australasia Pty. Ltd.Garware-Wall Ropes Ltd.Cooley GroupNAUE GmbH & Co. KGAdvanced Drainage Systems, Inc. |
Key segments of the global geosynthetic clay liner market
Application Overview, 2015-2025 (USD Billion) (Million square meters)
Containment & Waste Water Treatment
Landfill
Roadways & Civil Construction
Others
Region Overview, 2015-2025 (USD Billion) (Million square meters)
North America
Europe
Asia Pacific
Latin America
Middle East & Africa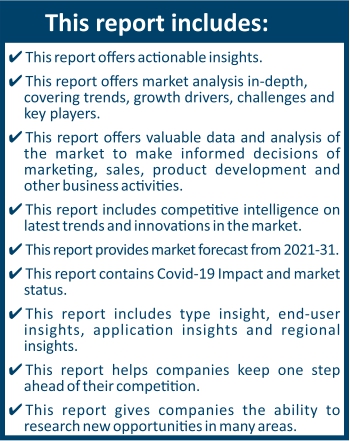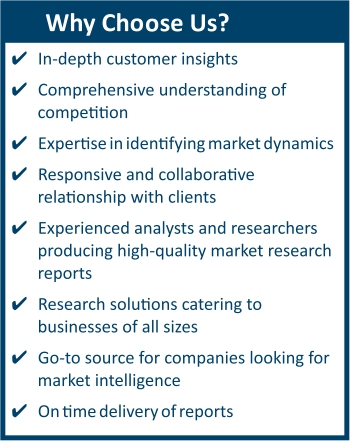 Frequently Asked Questions (FAQ) :
The market value of geosynthetic clay liner market in 2025 was USD 516.7 million.
The geosynthetic clay liner market is growing at a CAGR of 4.9% over the forecast period.
The top companies that hold the market share in geosynthetic clay liner market are AstraZeneca, Bayer AG, Neurocrine Biosciences, Inc., Meditrina Pharmaceuticals Inc & among others.