At a compound annual growth rate of 1.6%, the size of the worldwide DNA Probe-Based Diagnostics market is projected to reach USD 31.9 billion in 2030.
The global DNA probe-based diagnostics market was valued at USD 13.47 Billion in 2020 and is projected to grow at a CAGR of 4.7% during the forecast period. Factors driving the growth of the DNA probe-based diagnostics market include growing healthcare expenditure and increasing incidences of infectious diseases.
DNA probes are minor segments of DNA which aid to identify the existence of a gene of a long DNA sequence, in a biological system. The probable benefits of these DNA probe assays in the diagnosis of infectious diseases contain rapid detection and identification of infectious agents, the capability to screen a number of specimens by means of batteries of probes, and the uncovering of non-viable or difficult-to-culture organisms. It is thought that these DNA probe assays for a range of purposes will be cleaner, economical, faster, and simpler than the old microbiological tests and are also anticipated to be 100-fold extra sensitive.
Regionally, North America accounted for the largest market share of the global DNA probe-based diagnostics market attributable to supportive government initiatives. Leading players of the global DNA probe-based diagnostics market include Abbott Laboratories, Becton Dickinson & Company, Beckman Coulter Inc, BioMerieux, GE Healthcare Life Sciences, F Hoffmann-La Roche Ltd, Luminex Corporation, Siemens Healthineers, Qiagen NV, Thermofisher Scientific Inc. among others.
DNA Probe-Based Diagnostics Market Scope
| | |
| --- | --- |
| Metrics | Details |
| Base Year | 2022 |
| Historic Data | 2020-2021 |
| Forecast Period | 2022-2030 |
| Study Period | 2020-2030 |
| Forecast Unit | Value (USD) |
| Revenue forecast in 2030 | USD 31.9 billion |
| Growth Rate | CAGR of 1.6% during 2021-2030 |
| Segment Covered | Product, test location, technology, Application, Regions |
| Regions Covered | North America, Europe, Asia Pacific, South America, Middle East and Africa |
| Key Players Profiled | BASF SE (Germany), Nippon Seiro Co., Ltd (Japan), Altana AG (Germany), Sasol Limited (South Africa), DowDuPont (US), Exxon Mobil Corporation (US), Hexion (US), Michelman, Inc. (US), The Lubrizol Corporation (US), and Danquinsa GmbH (Germany) among others. |
Key segments of the global DNA probe-based diagnostics market
Application Overview, 2018-2028 (USD Billion)
Infectious Diseases
Cancer
Genetic Predisposition
Identity/forensics
Others
Regional Overview, 2018-2028 (USD Billion)
North America
Europe

Germany
United Kingdom
France

Asia Pacific
South America
Middle East & Africa
Reasons for the study
Rising initiatives to strengthen healthcare sector
Growing adoption of DNA probes in new disease identification
What does the report include?
The study on the global DNA probe-based diagnostics market includes qualitative factors such as drivers, restraints and opportunities
The study covers qualitative and quantitative analysis of the market segmented on the basis of application. Moreover, the study provides similar information for the key geographies.
Actual market sizes and forecasts have been provided for all the above-mentioned segments
The study includes the profiles of key players in the market with a significant global and/or regional presence
Who should buy this report?
The report on the global DNA probe-based diagnostics market is suitable for all the players across the value chain including product manufacturing companies, suppliers/distributors, R&D labs, CROs, healthcare organizations, medical reimbursement and insurance providers
Venture capitalists and investors looking for more information on the future outlook of the global DNA probe-based diagnostics market
Consultants, analysts, researchers, and academicians looking for insights shaping the global DNA probe-based diagnostics market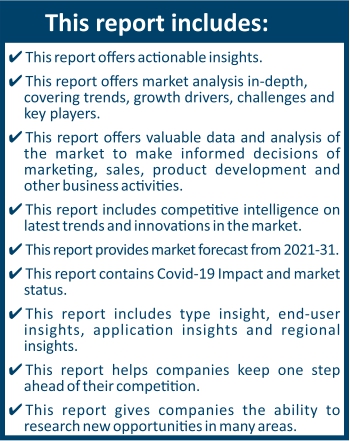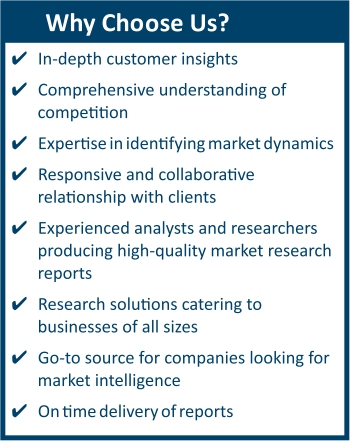 Frequently Asked Questions (FAQ) :
The application of the dna probe based diagnostics market Infectious Diseases, Cancer, Genetic Predisposition, Identity/Forensics, Others
The dna probe based diagnostics market is growing at a CAGR of 4.7%. over the forecast period.
To get latest version of dna probe based diagnostics market report can be obtained on demand from the website.
A specific applicable advantage of DNA probe is used for infectious diseases, genetic diseases, periodontal diseases, fluorescence resonance energy transfer, HLA typing, forensic testing, etc. However, laboratories must consider these issues when using a test other than the current gold standard (i.e., culture). DNA probe technology is with us and expanding rapidly. The intelligent application of this new technology will require communication between laboratories and clinicians and careful consideration of the many advantages and disadvantages.
Advantages of DNA probe
Rapid detection and identification of infectious agents
The ability to screen selected specimens using batteries of probes
The detection of non-viable or difficult-to-culture organisms
Disadvantages of DNA probe
Use of isotopic detection methods for optimum sensitivity
Limited diagnostic sensitivity of the current assays
Slow turnaround time for some assay formats
Expense of current reagents
Limited availability of many probes
Lack of technical expertise in most diagnostic laboratories
Requirement for antimicrobial susceptibility testing
On the basis of application, the global DNA probe-based diagnostics market is segmented into infectious diseases, cancer, genetic predisposition, identity/forensics and others. In infectious diseases DNA probe is used as a definite diagnostic test for identification of microorganisms. For instance identification of Plasmodium falciparum in malaria. Even radioisotope labeled DNA probes is accessible for analysis of HIV DNA. Diagnostic tool for tuberculosis is developed by genetic engineering in bacteriophage by means of luciferase enzyme; this encompasses flash of light which confirms tuberculosis. Likewise, infections for example Lyme, periodontal, and Chagas' have been detected using PCR amplification, DNA probes, and genetically engineered DNA probes. Cancer is mediated by either activation of proto-oncogenes and/or loss of tumor suppressor genes. Activation of a proto-oncogenes can also introduce karyotypic abnormalities as a result of the amplification of DNA. DNA probes are used to detect mutation, chromosomal translocation, and detection of leukemia.
In the global DNA probe-based diagnostics market, Asia-Pacific is set to grow at the highest CAGR by 2028. Nearly 3 out of 5 inhabitants in the world live in the Asia and Pacific region. Within Asia, this large population is rapidly migrating to cities. Already, 9 of the world's 14 cities with over 10 million people are in Asia; by 2020, 55% of Asians will live in urban centers. However, the population growth rate (between 1985 and 1990) has already slowed to 1.85%, compared with earlier growth rates as high as 3.5% and 4%. Such changes in growth rates are fundamentally influenced by changes in fertility, childhood deaths, and communicable diseases. This demographic transition has given rise to an aging population. The transition is also the primary determinant of the epidemiologic change in disease patterns seen in Asia. As the number of older people increases relative to the number of young, diseases associated with insufficient nutrition and infection give way to degenerative diseases. In addition, many diseases are being influenced by concurrent changes in behaviors associated with increased personal wealth.